Indigenous Conference Services is 100% Indigenous-owned and operated. ICS conferences and events are developed in a
Culturally-appropriate manner

In-line with community controlled beliefs, values and cultural protocols

Cost effective for organisations and

Brings together representatives from Australian governments and the Aboriginal and Torres Strait Islander and mainstream health sectors, grassroots communities and Elders

ICS believes that an holistic approach needs to be taken in all facets of its conference agendas and in developing projects
2023 National Indigenous
Men's Health Conference

13th - 15th JUNE 2018
Pullman Cairns International Hotel Qld
​
ACKNOWLEDGMENT TO COUNTRY
In Australia, the protocol is to recognise the Traditional Owners of the land to which we are gathering. Therefore, all presentations must begin with an acknowledgment to country and to local Traditional Elders: "We wish to acknowledge and respect the traditional custodians whose ancestral lands we are to meet upon. We acknowledge the deep feelings of attachment and relationship of Aboriginal peoples to Country. We also pay respects to the cultural authority of Aboriginal peoples visiting / attending from other areas of Australia who are present here".
Indigenous Conference Services acknowledges and pay our respect to the Traditional people of the Country. "Welcome to Country" ceremony and "acknowledging the traditional custodians" of the land shows respect for Aboriginal people as Australia's First Peoples. ICS recognises that ceremonies and protocols are a fundamental part of Aboriginal cultures.
THE CONFERENCE
The conference is hosted by Indigenous Conference Services (Australia) with great line up of speakers from around Australia. The aim is to provide a platform for Indigenous Men's Health, bringing together health professionals to exchange knowledge and information and raise awareness on Indigenous Men's issues with this year's focus being on preventive men's mental health and wellbeing. This is the 7th National Conference and is quickly becoming one of Australia's Premier Men's Gathering. This conference is a chance to work together and strengthen the advancement of Indigenous Male Health and Wellbeing through effective strategic sharing of information and knowledge.
The life expectancy for Aboriginal males is 11.5 years less than other Australian men. Two thirds of that gap is because of chronic disease — heart disease, kidney disease, diabetes — and Indigenous peoples are more likely to struggle with two or more serious illnesses at the same time than non-indigenous people. Statistics show that Aboriginal men under 45 are up to three times more likely to commit suicide than non-Indigenous men of the same age.
The conference is designed as an educational tool to develop networking opportunities and information sharing to the wider community on Indigenous men's issues. The event will focus on Indigenous men's health and wellbeing through the encouragement of strong leadership, empowerment and self-determination within our communities. Throughout the two days, we will be facilitating small group discussions with informative guest speakers. The conference emphasizes on the positives of Aboriginal & Torres Strait Islander resilience and determination to strive for a better tomorrow without the constraints of the negative stereotyping which is more prevalent due to social media and bad media coverage. Today as Indigenous men, we are making great strides to improve both ourselves and our communities.
Today's society is plagued with stories of all the wrongs in our communities when in fact nothing could be further from the truth. For years as Indigenous men, we have strived to better our families which have given rise to countless numbers of great initiatives highlighting Indigenous monumental achievements. To share this knowledge has always been our cultural way; as such, we feel that it is time to start promoting these ideas so that others may be able to share and spread the knowledge and load.
CONFERENCE PHILOSOPHY & BELIEFS
The conference philosophy is based upon an approach of "Prevention is better than Cure" which require collaborative partnership between all stakeholders, working together to support First Nations communities in addressing Indigenous Men's Health and wellbeing issues to close the gap. ​The foundation of the conference is to share and discuss positive models of change and initiatives. The event is structured in such a way as to develop a wider methodology towards preventative programs that are culturally appropriate and therefore more likely to succeed. This conference is devoted to highlighting successful men's health programs rolled out in our communities and families today. Hence, the event has been developed with the belief that it is time to promote the positives and successes in Indigenous Men's programs whilst still recognising that we still have a long way to go to close the gap in Indigenous Men's Health.
​
CONFERENCE AIMS & OBJECTIVES
The conference objectives are designed to empower and stimulate discussion in a positive manner that can and may be used back in our work environment to further develop strength unity and education. Moreover one of the most powerful objectives that Indigenous peoples have is the strength to overcome adversity through the power of sharing knowledge and therefore the conference will attempt to foster all of the issues set out in this conference.
To create a platform for open and frank discussion relevant to Indigenous Men's issues

Highlight successful community programs and projects involving Indigenous men

To bring together Indigenous men to share their stories of empowerment, experiences, new innovations, excellent outcomes of Indigenous programs

Bring together workers, researchers, service providers, government agencies, policy makers/ developers and organizations

Outlining the priority area and enablers for better Indigenous men's performance both at work and in the community

Demonstrate the value of investment in Indigenous men

Networking and lend support to individuals and groups working in the field of Indigenous men's health

Exchange information regarding the successes of community projects

Strategies for linking holistic policy with Indigenous men

Explore methods for improving accountability at all levels to sustain progress for Indigenous men
​​
CONFERENCE THEMES
Men's Health

Role of Men in stopping family violence

Men and Education

Achievements of Men

Men and Careers

The Empowering of Men
​
HISTORICAL BACKGROUND
Before European settlement and the introduction of foreign diseases, alcohol and other determinants, the Aboriginal & Torres Strait Islander culture was vibrant and strong with spiritual and family lores that were guiding principles to a way of life that for centuries has now succumb to bright lights and the trappings of modern day society.
Throughout the decades we have seen the erosion and destruction of our language, custom and spiritual well being. The dynamics of contemporary Australia showing seventy percent (70%) of Indigenous people live in urban setting. A question we ask you to consider - What if Captain Cook didn't land on the shore of the East Coast of Australia, but in a far more remote area? Would Australia's east coast be what it is today?
The backbone of our existence is family, custom & spirituality. During group discussions, we would like to explore past and present experiences and therefore leading into future strategies & goals to empower our men to be strong leaders in their communities. We believe that through sharing of experiences and knowledge, we become stronger as a collective. This opportunity to discuss men's issues in an open, transparent and culturally sensitive forum has become a vital networking source to develop collaborative approaches for the betterment of Indigenous men's overall business.
CONFERENCE STATEMENT
Indigenous peoples, nationally and internationally, will come together in an environment that can lead to the sharing of information via their cultural and historical values. This men's gathering is designed to inspire and enable Aboriginal and Torres Straits Islander men, services and other partners to take control, step up and take action to the next level, to ensure the rights and self determination of First Nations men are upheld. To honour our Indigenous men and their families – their strength and resilience – by listening to their stories and strategies, learning from their experiences and committing to systemic change to protect the rights of our children, families and cultures.
To honour also the knowledge of our men Elders and wisdom of our cultural responses, sharing successes and struggles to chart effective, evidence-informed ways forward. The conference provides a forum to discuss solutions by men and to connect and acquire knowledge from each other to heal the spirit, heal the earth, and sustain cultural practices for this generation and for the future generations to come.
WHY ATTEND
This conference presents a unique opportunity for delegates to participate in a positive environment that is dedicated to the sharing of information and the empowering of all who attend. In our everyday working environment the day to day stresses of our positions tends to limit us in expanding our knowledge and networking. Whether you work at a community level or at governmental level the opportunity to network and gain contacts outside of your local region tend to be limited, this is why this conference will be so valuable to participants. Hence, all Indigenous people and non-indigenous people whether professional or community-based, who have a vested interest in combating domestic violence are invited.
​
WHO SHOULD ATTEND
• Indigenous Men
• Health workers and professionals
• Indigenous professional bodies and other organisations
• Aboriginal Community Controlled Health Services
• Indigenous Men Support Worker
• Health workers and professionals
• Indigenous Men's Groups
• Community Elders/Leaders
• Community Workers
• Social Workers
• Psychiatrists
• Police Officers
• Education and Training bodies and organisations
• Researchers
• Policy makers
• Law enforcement workers
• Community representatives
• Government – Local, State/Territory and Commonwealth
• Students
YOUR INVITATION
We wish to invite Indigenous and non-Indigenous worker from Australia and throughout to attend the conference to share and gather information. We also extend an invitation to participants to join us at the conference dinner in a relaxed atmosphere.
To ensure that delegates attend and participate, it is important to note that to show accountability of delegates in meeting their obligation, each delegate will receive a Certificate of Attendance only when they attend 85% of all the conference sessions. In addition, delegates will receive a CD with all papers & presentations presented at the conference.
Who: Individuals, Groups, NGO's, Government Agencies & Others
When: 13-15 JUNE 2018
Where: Pullman Cairns International Hotel, Cairns QLD
Time: 9.00am – 5.00pm
Conference Networking Dinner Cruise aboard Spirit of Cairns
WARNING: Limited availability. Please register online or contact us via email, should you have any further queries.
WHO ARE WE
Indigenous Conference Services (Australia) is a privately-owned, self-funded Indigenous business which specialises in events and conferences. Even though we are a self funded enterprise, we came from a grassroots background with a burning passion for social justice issues; as such, we seek to compliment the workings of community initiatives and organisations across a broad spectrum in Indigenous affairs. The events that we design, seek not to have a political agenda; however, compliments local, state and national organisations. Indigenous Conference Services (Australia) seeks to employ local community members wherever possible and gives a strong undertaking to adhere to local customs and protocols.
​
CONFERENCE PARTNERS
As we are a not for profit enterprise, we are continually seeking to partner with organisations. ICS-MEES Pty Ltd trading as Indigenous Conference Services is totally Indigenous owned and over time has help establish Indigenous controlled organisations free of charge. Our next major project is to establish and develop a full Indigenous Children Services within the Wide Bay region. Our vision for the service is that it will be a stand-alone privately sponsored organisation in which the core values are the protection of our children through reducing the number of children entering into state-controlled child safety and care.
​
CELEBRATE INDIGENOUS MEN'S STORIES
​Come and celebrate Aboriginal and Torres Strait Islander cultures, strengths, successes and empowerment. To share each other's stories and ideas about what has worked for you or your community's and how we address life's challenges.
​
BENEFITS OF ATTENDING (FOR YOUR EMPLOYER)
As an employee, we are asked to present valid reasons why we should attend. Listed below are valid points that can be raised with your employer to justify your attendance.
Staff attending conferences regularly tends to become long term employees

An event such as this adds to the positive morale of staff

Conferences are a great way of providing ongoing training

Provides the opportunity to further enhance the organisation knowledge base

The opportunity for saving organisations money because of the shortness of the event

Allows delegates to showcase the organisation nationally and internationally

May provide organisations with new ideas

Gives organisations a showcase and voice at a national level

Provide an opportunity to evaluate various programs

Because this event is conducted over a short period, staff are only absent for a minimal number of days
​
THE CONFERENCE AGENDA
DAY ONE (JUNE 13, 2018 WEDNESDAY)
8:30am REGISTRATION OF DELEGATES
9:00am Welcome to Country by Aunty Jeanette Singleton, Chairperson, Yirrganydji Gurabana Aboriginal Corporation followed by cultural performance by Ray Austin, Principal Consultant, Mura Consultancy Services QLD
9:30am Combined Formal Opening Keynote by Hon. Lidia Thorpe, Member of Parliament for Northcote & Victorian Greens Spokesperson for Aboriginal Affairs, Aboriginal Health, Mental Health, Sport, Training and Skills, and Consumer Affairs VIC
10:30am MORNING TEA (Network with Exhibitors & Service Providers)
11:00am Keynote: Empowering Indigenous Men in the Community - The Kapani Warriors Program by Dr Timothy White, Psychologist & Warrior Program Director, Tjintipit Psychological Services QLD
11:45am Keynote: The Aboriginal & Torres Straits Islander HIV Response Team by Michael Brown, Health Worker, Cairns Sexual Health Service QLD
12:30pm LUNCH BREAK (Network with Exhibitors & Service Providers)
1:30pm Keynote: Empowering Indigenous Men - Become A Warrior by Uncle Alfred Smallwood, Elder-Birrigubba Nation, Churches of Christ Prisoner Support Group QLD
2:15pm Keynote: Strong Fathers, Strong Families by Charlie Rowe, Program Manager and Brian Hewitt, CEO Carbal Medical Services QLD
3:00pm AFTERNOON TEA (Network with Exhibitors & Service Providers)
3:30pm Combined Keynote: Social and Emotional Wellbeing in the digital age - Identifying and using online resources for Aboriginal and Torres Strait Islander communities by Samantha Wild, Integration and Development Coordinator, QUT Indigenous Digital Mental Health Service QLD
4:15pm Combined Keynote: Implementing the National Aboriginal and Torres Straits Islander Cancer Framework by Lauren Kinsella, Senior Project Officer, Cancer Australia NSW
6:30pm CONFERENCE NETWORKING DINNER CRUISE ABOARD THE SPIRIT OF CAIRNS (Boarding Time at 6:00 pm @ Marlin Marina)
​
​
​
DAY TWO (JUNE 14, 2018 THURSDAY)
8:30am SIGN-IN
9:00am Combined Keynote: Cultural Leadership - Learning from our Elders, sharing with our generations to invest in our future by Aunty Cheri Yavu-Kama-Harathunian, Director, Chaplain & Cultural Officer, Indigenous Wellbeing Centre, IWC Bundaberg QLD
9:45am Combined Keynote: The Booraja Home Care Pilot - Connecting Our Elders to Youth for Culturally- Appropriate Aged Care Services at home on country by Clive Freeman, Director Galamban NSW
10:30am MORNING TEA (Network with Exhibitors & Service Providers)
11:00am Keynote: Indigenous Men's Health & Wellbeing Program by Clinical Associate Prof. Peter Shine, Director Aboriginal Health, NSLHD & Australian Catholic University NSW
11:45am Keynote: Fatherhood in Australian Aboriginal and Torres Strait Islander communities: an examination of barriers and opportunities to strengthen the male parenting role by Lyndon Reilly, Strong Families Project Officer, Royal Flying Doctor Service QLD
12:30pm LUNCH BREAK (Network with Exhibitors & Service Providers) ​
1:30pm Keynote: Brothers Standing Tall by Kellie Dunn, National Learning and Development Lead & National Campaigns Strategist, DV Alert Lifeline Australia
2:15pm Keynote: Spanner in the Works? AMSA's Approach to Men's Health by Gary Green, Community Engagement Manager, Australian Men's Shed Association VIC
3:00pm AFTERNOON TEA (Network with Exhibitors & Service Providers)
3:30pm Combined Keynote: The Deadly Thinking Program by Margaret Saunders nee Grant,Facilitator, Deadly Thinking Program
4:15pm Combined Interactive Panel Discussion: Where to from here? by selected Elders, Indigenous Women & Indigenous Men Panellist
5:00pm END OF CONFERENCE: Distribution of Certificates
​
(Please Note: This conference agenda may change without prior notice to ensure a smooth flow of the conference proceedings on the day.)
​
DAY THREE (JUNE 15, 2018 FRIDAY)
For 2018, we offer new and exciting innovation for our conferences. Day 3 is devoted to professional development workshop or masterclass. As such, we have introduced several exciting networking and professional development innovations which is an extra cost for your chosen masterclass and comes with a course certificate. Day Three is optional so please make sure you complete your registration form with the masterclass included if you intend to attend. This year's program features a strong selection of Leadership and Empowerment topics for workers in Indigenous Health sector and practitioners at every level of experience and expertise.
POST-CONFERENCE MASTERCLASS A
LEADERSHIP SECRETS: The Underground workshop for growing your leadership by Wendy Watego and Vicki Scott, STARS Institute of Learning
In Just One Day You Can Learn Simple Secrets That Will Blow Your Mind and Change Your Leadership Forever…
This workshop will teach you to:
Find out what your leadership blueprint is. This is your own unconscious set of principles that drives your leadership and determines how effective you are as a leader.

Build your leadership muscles by taking care of yourself.

Run your own brain and increase your leadership intelligence.

Unchain yourself from a Silent National Lie which is at the heart of your effectiveness as an Indigenous leader.
Leadership Secrets is strictly limited to 30 people only. Cost is $330 per person.
​
For further for more information and details about our post-conference masterclasses, please click HERE
​
SPEAKER'S PROFILE
The 2018 Indigenous Men's Health Conference is blessed with a kaleidoscope of First Nations guest speakers, sharing stories, successes and challenges they've overcome, presenting great opportunities and inspiration for delegates to participate in an event that is devoted to the sharing of Culture, Empowerment, Education & Networking. Drawn from a variety of cultural backgrounds, professional careers and grass-roots community commitments, this year's conference speakers are the difference between an ordinary and extraordinary event; one that is soon forgotten and one which lingers in attendees' memories, a source of tremendous benefit longer after the conference is over.
To view each speaker's profile, please click on this link: SPEAKERS BIO AND PHOTO
​
CONFERENCE NETWORKING DINNER
​
Conference Networking Dinner Cruise - Waterside Dining
As they say, all work and no play, makes for a dull conference. So to overcome this, the conference secretary has organized a conference dinner to be held on the first night of the event. This dinner will give delegates the opportunity to further network while letting your hair down in an informal setting. The conference dinner will be a private charter dinner cruise with the Spirit of Cairns at a cost of $150 per person including a three course meal. The conference dinner is additional to the conference fees and bookings must be made prior to the event.
A Cairns Dinner Cruise is the perfect way, to end a perfect day in paradise. Boarding our sailing catamaran at the Marlin Marina, you'll enjoy an evening of calm water cruising on Trinity Inlet, taking in the sights and sounds of this tropical port city and its surrounding mangroves, as they transition from day to night. Every journey begins with bubbles, as all good dinner cruises should. With your glasses charged, stroll the interior or exterior decks and admire the view as the sky transforms from blue to red to orange and finally a silky black, filled with thousands of sparkling stars. Your journey takes you deep into the heart of Trinity Inlet and across the waterfront precinct of Cairns, from the Cruise Liner Terminal to the Esplanade. The water is calm, the weather mild and the night is yours to enjoy, with entertainment and a delicious 3 Course Buffet Dinner featuring some of the region's best produce, including seafood. The luxurious Spirit of Cairns sailing catamaran is fully licensed, selling a range of beverages, including tropical cocktails. This is the ultimate in waterside dining.
​
When Do We Go
The Spirit of Cairns dinner cruise departs Marlin Marina at 6.30pm and returns at 9pm. Check-in and boarding is at the boat, moored at Marlin Marina, between 6pm. A complimentary drink is served on arrival and the bar is open for you to relax on board prior to departure. The conference dinner cruise is scheduled for Thursday evening (night of 2nd day).
​
What Will You See / Do
Enjoy a fantastic evening of calm water cruising with entertainment, delicious 3 course buffet meal and fabulous views, including sunset over the rainforest-clad mountains (depending on the time of year). Starting at Marlin Marina, Spirit of Cairns takes you on a journey deep into the interior of Trinity Inlet and its winding tributaries. Keep your eyes peeled, you might even see a crocodile. The cruise passes along Cairns' waterfront and Esplanade precinct, delivering panoramic views of the twinkling night lights of this port city.
What Do You Need To Bring / Wear
​
Yourself and your smile, for a great evening ahead. Tropical cocktail attire is suggested, with a light jacket for the winter months. Footwear is mandatory, with suitable shoes for boating recommended. Although it's a calm water cruise, you will find it more comfortable moving around the boat in flat rubber soled shoes. Don't forget to bring a little cash, EFTPOS or credit card for your bar purchases.
​
Highlights & Inclusions
A 2.5 hour calm water sunset / evening cruise

Luxurious air-conditioned vessel

Large outdoor decks

Complimentary glass of sparkling wine, beer or soft drink on arrival

Delicious hot and cold 3 course buffet, featuring fresh seafood and local produce

Live Music by some of Cairns' best musicians
Photo Gallery
​
CARING AND SHARING
​
Furthermore it has been proven time and time again that events such as this empowers and reinvigorates workers with new ideas and with enthusiasm, with a greater feeling of support and contacts that may be utilised for the betterment of their own or local community. Whether you are an allied health professional, Indigenous health worker, medical professionals or in administrative clerical role within the organisation, this conference will provide excellent opportunities to gain and share information that will be of use to you back in your community. The opportunity that this Conference provides to people involved in Aboriginal Health is the sharing of knowledge and development of long term friendships/partnerships. This conference is basically designed from an Indigenous perspective in which we all lend support to each other regardless of our employers. With all this in mind, we invite you to actively participate in the upcoming event.
​
​REGISTRATION
​
(Register early to get a discount!) Please note that registrations are set out in an affordable way for organizations which changes on a monthly basis. Hence, the earlier you register the more savings for your organization. Registration fees include all day access to the event, available conference papers, daily lunch and refreshments, for registered delegates only. Fees do not include travel costs or accommodation. Registration fees are non-refundable and must be received within 7 DAYS from being issued an invoice. Otherwise, bookings will not be considered. To register, please click on the registration page and complete the form or you can also request for a conference brochure and the registration form to be sent to you by email at adminics@bigpond.com
​
To register, please click here to go to registration page.
​
CONFERENCE VENUE
Pullman Cairns International Hotel
Cairns is truly a destination to impress every one. From the moment you fly in over lush tropical green rainforest and aqua blue reefs of the great, you know you are truly in a special part of the world. Pullman Cairns International (formerly The Sebel Cairns) is the most prestigious 5-star hotel and is perfectly located in the heart of Cairns. The Pullman Cairns International is just moments from the city's best shopping, dining and cafes. Within a few minutes' walk is Cairns Esplanade and swimming lagoon, Pier Shopping Plaza, Cairns Central Shopping Centre and train station and an excellent selection of shops and restaurants. Pullman Cairns International is an upscale hotel, perfectly located in the tropical Cairns, Australia. Overlooking Cairns Harbour and lush mountain hinterland, this 321 room hotel is spectacularly positioned to take advantage of all the city has to offer. You can choose from a range of accommodation rooms and suites in the Pullman Cairns International.
PULLMAN CAIRNS INTERNATIONAL: Directions from Cairns International and Domestic Airport When exiting the airport turn left on to the Captain Cook Highway. Follow this road for approximately three kilometres. Turn left on to Mulgrave Street and continue until turning right on to Abbott Street. Continue heading along until you see Cairns International on your right.
MONEY SAVING IDEAS
The event secretary has come up with some great ideas on how to save money for you and your organisation.
​ACCOMMODATION: We have negotiated a special room rate for delegates at the Pullman Cairns International Hotel. Group Booking Code: 2065214

TRAVEL: We have engaged Helloworld and Flight Centre to negotiate with all the relevant airlines for discounted airfare rates.
3. CONCESSION: A special registration rate for university students is being offered for a flat rate of $650
TRAVEL & ACCOMMODATION
One of the prohibitive factors in attending a conference is the airfare component. Our company strives in making our event a lesser burden on the individual or organisation by negotiating competitive and affordable travel packages. Indigenous Conference Services (Australia) also recognises that some NGO's or other agencies will need to seek additional funding to attend, therefore Helloworld Travel (Hervey Bay) quotation can be made out to either pay ASAP or to take into account the time that is required to obtain funding.
Through Helloworld Travel (Hervey Bay): Airfares & Accommodation
For the best possible airfares and seat availability, please confirm your attendance ASAP.
Helloworld Travel (Hervey Bay) only
Contact: Phone 07 41281900
Toll free 1800 688993.
Email. linda.herveybay@helloworld.com.au
Further advantage to using Helloworld Travel for your airfares is that if something goes wrong, you have greater access to your travel agent if required.
At present the conference secretary is organising a day FISHING TRIP to the local Reefs, This excursion can be also arranged after the conference for your entertainment, too. Our company strives in making our event a lesser burden on the individual or organisation by negotiating competitive and affordable travel packages.
VISA TO AUSTRALIA
If you are an international guest or speaker, please note that citizens of some countries require visas before entering Australia. To obtain an Australian Visa, you may require a letter of invite from the conference secretariat. To obtain the letter of invitation, the guest must have registered for the conference and paid the required conference cost. This is refundable if visas are not approve, you should allow a minimum of 60 days for visa processing at the nearest Australian Embassy. Please note, processing visa documents in some countries may take longer, depending on your country of origin. Visas can be obtained online by searching the Australian Government website and accessing the Department Of Immigration and border protection site. For your convenience we have added the link to our website, which is www.border.gov.au/information/facet-sheets
SPONSORSHIP OPPORTUNITIES
Flexible sponsorship packages are available. Indigenous Conference Services (Australia) will be of further assistance in tailoring your sponsorship arrangement. Please phone us on +61455776668 or send us your expression of interest by e-Mail: adminics@bigpond.com
​
CONTACT US
​
ICS-MEES Pty Ltd
Indigenous Conference Services (Australia)
Postal Address: 8 Kiwi Court Pt Vernon Queensland 4655 Australia
Email: adminics@bigpond.com
Phone: 0741942803 | Mobile: 0455776668
​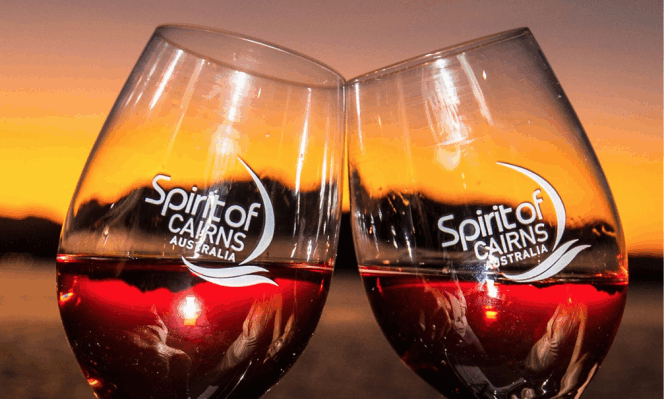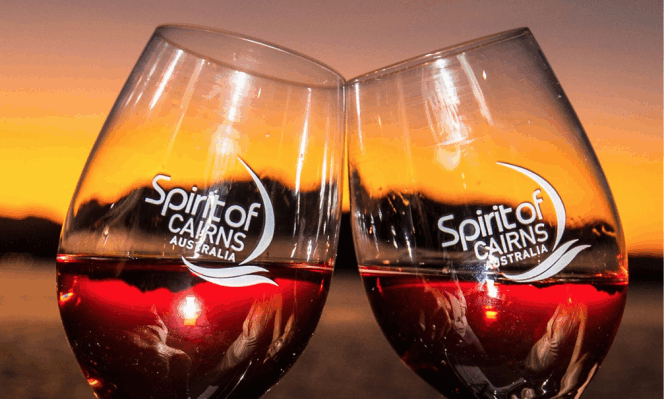 Please note this website is new and is continually being updated.....