Indigenous Conference Services is 100% Indigenous-owned and operated. ICS conferences and events are developed in a
Culturally-appropriate manner

In-line with community controlled beliefs, values and cultural protocols

Cost effective for organisations and

Brings together representatives from Australian governments and the Aboriginal and Torres Strait Islander and mainstream health sectors, grassroots communities and Elders

ICS believes that an holistic approach needs to be taken in all facets of its conference agendas and in developing projects
2019 INDIGENOUS
CHRONIC DISEASES CONFERENCE
Pullman Cairns International Hotel
May 8-10, 2019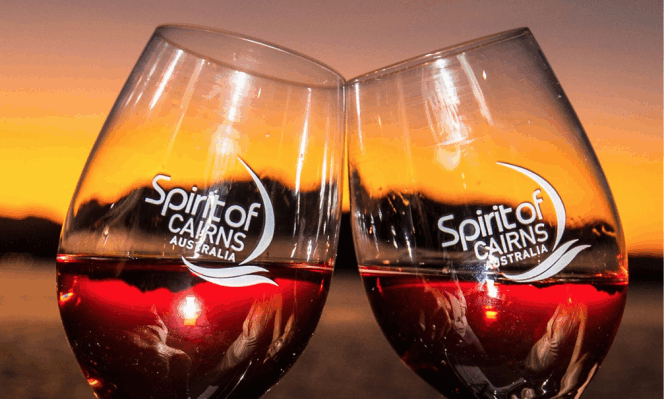 ACKNOWLEDGEMENT TO COUNTRY
In Australia, the protocol is to recognise the Traditional Owners of the land to which we are gathering. Therefore, all presentations must begin with an acknowledgment to country and to local Traditional Elders: "We wish to acknowledge and respect the traditional custodians whose ancestral lands we are to meet upon. We acknowledge the deep feelings of attachment and relationship of First Nations Peoples to Country. We also pay respects to the cultural authority of First Nations peoples visiting / attending from other areas of Australia who are present here". Aboriginal and Torres Strait Islander and other Indigenous people are identified as First Nations People. Indigenous Conference Services acknowledges and pay our respect to the Traditional people of the Country. "Welcome to Country" ceremony and "acknowledging the traditional custodians" of the land shows respect for First Nations people as Australia's First Peoples. Ceremonies and protocols are a fundamental part of First Nations cultures.
​
​
THE CONFERENCE
​
The 2019 Indigenous Chronic Diseases Conference is scheduled for the 8th - 10th May 2019 in Cairns Queensland Australia at the Pullman International Hotel. The conference is hosted by Indigenous Conference Services (Australia) in partnership with several community based organisations. This conference will provide insights into the successes of Indigenous organisations and health care professionals, focusing on solutions to First Nation's peoples with chronic diseases and highlights the successes of chronic disease policies and management programs implemented in Indigenous communities. The conference will also showcase many of the achievements gained against chronic disease issues and the battle to stem the ongoing diseases within First Nations communities, new initiatives and successful programs being implemented and developed in First Nations communities globally. The conference will present a unique opportunity to share experiences and successes. In many cases, we do not need to re-invent the wheel when the answers to our challenges may be in the next town, state, nationally and even internationally.
​
THE CONFERENCE PHILOSOPHY & BELIEFS
​
The conference philosophy is based upon an approach of "Prevention is better than Cure" which require collaborative partnership between all stakeholders, working together to support First Nations communities in addressing all forms of chronic conditions may it be physical and mental health conditions. The foundation of the conference is to share and discuss positive models of change and initiatives. The event is structured in such a way as to develop a wider methodology towards preventative programs that are culturally appropriate and therefore more likely to succeed. This conference is devoted to showing the positives in addressing chronic diseases in our communities and families. Hence, the event has been developed with the belief that it is time to promote the positives and successes in chronic disease programs whilst still recognising that we still have a long way to go to close the gap and that something that did not succeed can also be a tool or pathway to succeed providing we learn from the experience.
​
CONFERENCE AIMS
This conference aims to improve cultural competence of Indigenous health workforce with greater focus on culture within the health care education. responsible partnerships combined with strong community leadership and advocacy will optimise access, quality and sustainability of culturally safe and appropriate health services to address chronic conditions.

Facilitate and engage with First Nations in respect to the sharing of information

Contribute to identify community health needs and develop and implement local responses and services

Provide an open and frank platform for discussion

Support First Nations communities health professionals and peak bodies through further networking

Highlight the positives work being achieved at all levels in respect to the many different chronic disease programs and issues

To paint a positive approach to management of chronic diseases

Provide a stimulus for networking in co-operation/partnerships from individuals, community level through to government authorities.

Portraying the different various lifestyles from inner-city to isolated communities

Sharing of information in regards to agencies, individuals and programs that may assist in overcoming chronic disease issues
Bringing together both government and non-government agencies who are working in the field of Indigenous chronic diseases, focusing on Closing the Gap and strengthening the life expectancy of first nation peoples to equal that of non-indigenous people.

Highlight unique issues that relate specifically to first nations communities in relation their environment and socio-economic status.
THE CONFERENCE OBJECTIVES
The most powerful mechanism that first nations people have is the strength to overcome adversity through the power of sharing knowledge and therefore the conference will attempt to foster all of the issues set out in this conference. The 2019 National Indigenous Chronic Diseases Conference aims to:
Provide an open and frank forum for discussions

Lend support to individuals and groups working in the field of Indigenous Health

Help grow a network for the sharing of information and resources

Bring together both government and non-government agencies

Show that poor health is no longer tolerated or acceptable in today's society

To bring together organisations as a united voice in closing the gap

Bring together, researchers, service providers, government agencies, policy makers/developers & organisations in all areas of chronic diseases

Exchange information regarding the successes of community projects in the field of Indigenous Chronic Diseases Prevention & Management

Reduce incidence of poor health at all levels within the community

Strategies for linking holistic policy with health interventions

Explore methods for improving accountability at all levels to ensure sustainable progress

Provides opportunity to network and meet face to face to exchange ideas, valuable information and successful programs in place in their communities.

Develop new partnerships
THE CONFERENCE THEME
The conference theme includes:
Diabetes, cardio-vascular disease, kidney disease, cancers, liver disease etc

Aboriginal & Torres Strait Islander health care coordination

End of life care

Place-based initiatives

Primary Health Care - Urban, Rural & Remote Healthcare Settings

Health Promotion - Building capacities for improving health outcomes with a focus on contemporary health initiatives, health policy, researchers, model of care, Aboriginal and Torres Strait Islander health leadership, workforce sector development, e-health, tools/applications and resources.
HISTORICAL BACKGROUND
Since the beginning of time man and woman has had the urge to travel and explore. With this ability to travel comes a whole new interaction of peoples throughout the world. This has seen the interactions of languages, cultures and inter-mixing of health conditions. Unfortunately, First Nations people, because of our isolation, found ourselves susceptible to many diseases and health conditions that was not prominent in our local cultures and environment. As such, many cultures were devastated and impacted in ways that almost destroyed many Indigenous peoples.
As stated in the 2012–13 Australian Aboriginal and Torres Strait Islander Health Survey (AATSIHS), despite a small narrowing in the life expectancy gap in recent years, the life expectancy for Aboriginal and Torres Strait Islander people is still around 10 years lower than for other Australians. A major contributor to this mortality gap is chronic disease, which is estimated to account for around two-thirds of all premature deaths among Aboriginal and Torres Strait Islander Australians.

The 2012–13 Australian Aboriginal and Torres Strait Islander Health Survey (AATSIHS) results have highlighted the extent of poor health among Aboriginal and Torres Strait Islander people compared with other Australians. The biomedical test results from the groundbreaking National Aboriginal and Torres Strait Islander Health Measures Survey (NATSIHMS) also showed large disparities in chronic disease prevalence between the two populations.

This article looks more closely at how diabetes, cardiovascular disease and chronic kidney disease (as measured in the NATSIHMS) differ between Aboriginal and Torres Strait Islander people and non-Indigenous Australians.

The NATSIHMS showed that Aboriginal and Torres Strait Islander adults were more likely than non-Indigenous adults to have abnormal results for nearly every chronic disease that was tested for.

After taking age differences between the two populations into account, Aboriginal and Torres Strait Islander people (compared with non-Indigenous people) were:
​
More than four times as likely to be in the advanced stages of chronic kidney disease (Stages 4–5)

More than three times as likely to have diabetes

Twice as likely to have signs of chronic kidney disease

Nearly twice as likely to have high triglycerides and lower than normal levels of HDL (good) cholesterol.
The gaps were even more striking in remote areas, where Aboriginal and Torres Strait Islander people were more than five times as likely as all non-Indigenous people to have diabetes and nearly four times as likely to have kidney disease.
Today first nations people health statistics throughout the world are significantly worse than mainstream communities, whether you be from the Americas, Pacific, Asia, Africa and Europe. It is planned that this conference be held bi-annually.
CONFERENCE STATEMENT
This is the second Indigenous chronic diseases conference in the series. ICS has established to bring together First Nations peoples from all over to share and network information, projects and remedies with a view to foster better working relationships. The conference is not politically based, rather should be seen as an opportunity to access information that is not readily available and as an educational platform for further professional development. The conference envisions to embrace the philosophy of Indigenous community controlled services. Whilst maintaining and fostering co-operation between mainstream service providers, through promoting an informative forum of health education, research and training of staff for the betterment of Indigenous health and wellbeing.
WHY ATTEND
This conference presents a unique opportunity for delegates to participate in a positive environment that is dedicated to the sharing of information and the empowering of all who attend. In our everyday working environment the day to day stresses of our positions tends to limit us in expanding our knowledge and networking. Whether you work at a community level or at governmental level the opportunity to network and gain contacts outside of your local region tend to be limited, this is why this conference will be so valuable to participants. Hence, all Indigenous people and non-indigenous people whether professional or community-based, who have a vested interest in chronic disease are invited.
WHO SHOULD ATTEND
It is important to note that while this conference focuses on First Nations peoples chronic disease and its impacts, that this conference is open to all interested parties who feel they have something to contribute or learn whether you be:
Indigenous Health professionals/Indigenous program managers and/or Indigenous employees

Health professionals/Researchers

Management/Business leaders and/or agents

Government/non-government community groups or individuals

Educators/Universities/Tertiary Educators

Human-rights enthusiasts

Not-for-profit organisations/grass-roots organisations

All first nations people

Government Departments/Government agencies/Government authorities/Public Servants

All individuals with an interest in first nations health issues
YOUR INVITATION
We wish to invite Indigenous and non-Indigenous people from First Nations people to attend the conference to share and gather information. We further extend a personal invitation to participants to join us at the conference dinner in a relaxed atmosphere. The conference dinner provides an excellent opportunity to break the pressures of our work environment and it allows delegates to network and exchange ideas in an atmosphere conducive to co-operation and relaxation. Our conference is designed to be both educational and value for money. Employers and organisations expend both time and resources to have delegates attend events such as this. As such, to ensure value to attendees and organisations we have endeavoured to provide you with a comprehensive outline of all proceedings at the conference. To ensure that delegates attend and participate, it is important to note that to show accountability of delegates in meeting their obligation; each delegate will receive a Certificate of Attendance only when they attend 85% of all the conference sessions. In addition, delegates will receive a copy with all papers & presentations presented at the conference as well as contact list of all attendees and speakers.
​
CONFERENCE PARTNERS
As we are a not for profit enterprise, we are continually seeking to partner with organisations. ICS-MEES Pty Ltd is totally Indigenous owned and over time has help establish Indigenous controlled organisations free of charge. Our next major project is to establish and develop a full Indigenous Children Services within the Wide Bay region. Our vision for the service is that it will be a stand-alone privately sponsored organisation in which the core values are the protection of our children through reducing the number of children entering the state-controlled child safety and care.
​
CELEBRATE INDIGENOUS STORIES
Come and celebrate Aboriginal and Torres Strait Islander cultures, strengths, successes and empowerment. To share each other's stories and ideas about what has work for you or your community and how we address life's challenges.
​
BENEFITS OF ATTENDING FOR THE EMPLOYER
As an employee we are asked to present valid reasons why we should attend. Listed below are valid points that can be raised with your employer to justify your attendance:
Staff attending conferences regularly tends to become long term and highly motivated employees

An event such as this adds to the positive morale of staff

Conferences are a great way of providing ongoing professional training

Provides the opportunity to further enhance the organisation knowledge base

The opportunity for saving organisations money because of the shortness of the event

Allows delegates to showcase the organisation nationally and internationally

May provide organisations with new ideas and incentives

Gives organisations a showcase and voice at a national and in some cases international level

Provide an opportunity to evaluate various programs

Because this event is conducted over a short period, staff are only absent for a minimal number of day
​
THE CONFERENCE AGENDA
​DAY 1 (MAY 8, 2019) Wednesday
8:30 AM REGISTRATION & Master of Ceremony Announcements
9:00 AM Welcome to Country
9:15 AM Traditional Cultural Performance
9:45 AM Formal Opening Keynote Aboriginal Community Controlled Health Organisations Are Leaders
10:30 AM MORNING BREAK ~ Network with exhibitors and service providers
11:00 AM Keynote Trauma in Healthcare – First People's Issues & Solutions, Dr Joe Stone (USA) & Dr Amber Logan (NZ),
Clinical Psychologists, Indigenous Development Specialist
11:45 AM Keynote Deadly Livers - Curing HCV, Michelle Kudell, CEO & Samantha White, Operations Manager Hepatitis QLD
12:30 PM LUNCH BREAK ~ Network with exhibitors and service providers
1:30 PM Concurrent Session A: Improving Health outcomes for Aboriginal and Torres Strait Islander peoples with Acute Coronary Syndrome Reitai Minogue, Manager, Lighthouse Hospital Project The Heart Foundation
Concurrent Session B: LMARG Fluoride Varnish Initiative Pilot Program for Aboriginal Children Rahila U Christian &
Dallas Widdicombe Regional Fluoride Varnish Coordinator Bendigo & District Aboriginal Cooperative
2:15 PM Concurrent Session A: Cultural Component of Family Diabetes Program Harry Callaghan, Aboriginal Health Promotion Officer
South Western Sydney Local Health District
Concurrent Session B: Partnering with Indigenous Community Groups to develop better health resources Rosemarie Draper &
Diversity Coordinator Bolton Clarke
3:00 PM AFTERNOON TEA ~ Networking with Exhibitors & Service Providers
3:30 PM Keynote Strengthening Communities of Practice Henry Neill & Marion Norrie, Cultural Educator James Cook University
General Practice Training Program
4:15 PM YARNING CIRCLE - REFLECTION OF THE DAY
6:30 PM Conference Networking Dinner Cruise Aboard the Spirit of Cairns (Departure Point @ Marlin Marina. Boarding Time is 6:00pm)
​
DAY 2 (MAY 9, 2019) Thursday
8:30 AM SIGN-IN & Master of Ceremony Announcements
9:00 AM Keynote A new way forward to manage intergenerational trauma and break the cycle of suicide Dr Joe Stone (USA) &
Dr Amber Logan (NZ), Clinical Psychologists, Indigenous Development Specialist
9:00 AM Keynote Exploring relationships to strengthen parenting for current and future generations Jane Leung Project Officer,
Jane Doyle, Clinical psychologist & Joanna Hamilton, Senior Health Promotions Officer St John of God Social Outreach
10:30 AM MORNING BREAK ~ Network with exhibitors and service providers
11:00 AM Concurrent Session A: Putting the 'Advantage' back into the 'Disadvantage': One paediatric clinician's experience of Closing the Gap
Ms Olwen Forker Paediatric Speech Pathologist BackChat Speech Pathology
Concurrent Session B: Validation of an accelerated diagnostic protocol for Aboriginal and Torres Strait Islander patients with suspected Acute Coronary Syndrome Laura Foran, Project Officer, Accelerated Chest Pain Risk Evaluation Project, Queensland Health Tania J Davis, Advanced Aboriginal and Torres Strait Islander Health Worker, Cardiology Department, Cairns Hospital QLD Health
11:45 AM Concurrent Session A: ANFPP Contribution to Closing the Gap in Maternal and Child Health Outcomes: Challenges and Successes
Anar Ulikpan, Monitoring and Evaluation Officer & Jade Ratnayake, Program Administrator Abt Associates
Concurrent Session B: Cultural adaption of DESMOND: Type 2 Diabetes Self-Management Program for Aboriginal and Torres Strait Islander people.Natalie Jetta, Aboriginal Health Coordinator Diabetes WA
12:30 PM LUNCH BREAK ~ Network with exhibitors and service providers
1:30 PM Keynote: Indigenous Family Health & Wellbeing Programs Rachel Amini-Yanner, CEO Carpentaria Land Council Aboriginal Corporation
2:15 PM Keynote: Characterisation of Chronic Obstructive Airways Disease in Aboriginal and Torres Strait Islander adults from Moree and Cessnock Rebecca Miles, Medical Student & Prof Peter Wark, Senior Respiratory Medicine Specialist Hunter Medical Research Institute
3:00 PM AFTERNOON TEA ~ Networking with Exhibitors & Service Providers
3:30 PM Keynote Health in the Workplace: The First Australians' Work Engagement Model Dr Claire Ryan, Psychologist & Senior Researcher Mr Dean Bunker, Manager yourtown
4:15 PM YARNING PANEL by Elders, Guest Speakers & All Delegates
5:00 PM END OF CONFERENCE: Distribution of Conference Certificates of Attendance
DAY 3 (MAY 10, 2019) Friday
For 2019, we offer new and exciting innovation for our conferences, Day 3 is devoted to professional development workshop or masterclass. As such, we have introduced several exciting networking and professional development innovations which is an extra cost for your chosen masterclass and comes with a course certificate. Day Three is optional so please make sure you complete your registration form with the masterclass included if you intend to attend. This year's program features a strong selection of Leadership and Empowerment topics for workers in Indigenous Health sector and practitioners at every level of experience and expertise.
POST-CONFERENCE MASTERCLASS: The Gatekeeper Cultures and Spirituality - Interventionist to Suicide Dr Joe Stone (USA) & Dr Amber Logan (NZ), Clinical Psychologists, Indigenous Development Specialist
​
Worrying about how your team, family and community effectively assist and manage clients experiencing intergenerational trauma? Indigenous peoples around the world endured several generations of trauma and other neurological effects and compromised behavioural immunity which leads to behavioural indicators such as substance-abuse and suicide. Our current generation is impacted by structural violence, poverty, racism, governmental neglect and ongoing hostilities, and unfortunately our mob have learned our lessons in traumatiSation as well where in many situations, we have internalized the trauma imposed on ourselves and turned onto our own families, communities, and selves.
This workshop will teach you:
The strong benefits of recapturing and revitalizing our languages, cultures and spirituality
How to become an interventionist to suicide in your communities
Understand and utilise trauma-informed care to heal ourselves, our clients, and our communities.
Strategies in managing clients and families affected by inter-generational trauma and break the cycle of suicide in our communities.
In Just One Day You Can Learn Strategies how to become an interventionist to suicide and work effectively with your clients who are experiencing inter-generational trauma and their families.
​
THE PRESENTERS:
Dr. Joseph B. Stone, PhD, an Anasaki-pikuni ceremonialist and traditionalist and member of the OKKAN (Sundance), the Last Star Thunder Medicine Pipe and Beaver Lodge. He is a clinical psychologist and with his partner, Amber Logan, owner of Indigenous Development Specialists of Havelock North, New Zealand. Dr. Stone works at Te Taiwhenua o Heretaunga – a Kaupapa Maori Health Provider; Awhina Whanu Family Services, and the Napier Family Centre all located in Hawkes Bay, New Zealand. He has clinical experience with adult prisoners and corrections and juvenile justice in both New Zealand and USA. He is affiliated with the National Center on Trauma and Project Making Medicine – Indian Health Service Assessment and Treatment of Child Abuse at Oklahoma State University. He has presented too and served as consultant to the U.S. Senate Select Committee on Indian Affairs of Native Youth Suicide. Dr. Stone's publications include articles on trauma, suicide, and other cultural / behavioural issues.
​
Dr. Amber R. Logan is a traditional Kahungunu Maori Whine and a New Zealand Health Psychologist and Doctoral Fellow in Public Health at Otago University. She teaches health psychology course work at the University of Auckland and Otago University and is well-known in New Zealand for her work in Methamphetamine education and community activism. Amber Logan is a consummate grant writer, health services evaluator and health services program designer. She has presented extensively in Australia, Canada, and the USA at Harvard University, the University of Washington, and to the US Federal Government.
This Masterclass is strictly limited to 30 people only. Cost is $330 per person.
Call or email us to register for this workshop or CLICK TO BOOK YOUR PLACE HERE.
CONFERENCE DINNER NETWORKING CRUISE
As they say, all work and no play, makes for a dull conference. So to overcome this, the conference secretary has organized a conference dinner to be held on the second night of the event. This dinner with give delegates the opportunity to further network whilst lets your hair down in an informal setting. The conference dinner will be at a cost of $150 per person for a three course meal. The conference dinner is additional to the conference fees and bookings must be made prior to the event. For those who wish to see more of the area the conference secretary has also negotiated a special rate for those delegates who may be interested. Delegates can avail themselves of these offers.
​
The conference networking Dinner Cruise is the perfect way, to end a perfect day in paradise. The conference has privately chartered a luxury 26m sailing catamaran. This vessel will depart from the Marlin Marina which is approximately 250 meters from the venue/Pullmans. You'll enjoy an evening of calm water cruising on Trinity Inlet, taking in the sights and sounds of this tropical port city and its surrounding beauty, as we transition from day to night. The journey will begin with a glass of bubbly, as all good dinner cruises should. With your glasses charged, stroll the interior or exterior decks and admire the view as the sky transforms from blue to red to orange and finally a silky black, filled with thousands of sparkling stars.
​
Our journey takes you deep into the heart of Trinity Inlet, waterways and the waterfront precinct of tropical Cairns, from the Cruise Liner Terminal to the Esplanade. The water is calm, the weather mild and the night is ours to enjoy, with entertainment and a delicious 3 course dinner featuring some of the region's best produce, including seafood. This is the ultimate in conference networking dinner. Cairns average night time temperature is 23c and the inlet is as smooth as your bath tub so no sea sickness.
​
CARING & SHARING
Furthermore it has been proven time and time again that events such as this empowers and reinvigorates workers with new ideas and with enthusiasm, with a greater feeling of support and contacts that may be utilised for the betterment of their own or local community. Whether you are an allied health professional, Indigenous health worker, medical professionals or in administrative clerical role within the organisation, this conference will provide excellent opportunities to gain and share information that will be of use to you back in your community. The opportunity that this Conference provides to people involved in Aboriginal Health is the sharing of knowledge and development of long term friendships/partnerships. This conference is basically designed from an Indigenous perspective in which we all lend support to each other regardless of our employers. With all this in mind, we invite you to actively participate in the upcoming event.
​
(Register early to get a discount!) Please note that registrations are set out in an affordable way for organisations which changes on a monthly basis. Hence, the earlier you register the more savings for your organisation. Registration fees include all day access to the event, available conference papers, daily lunch and refreshments, for registered delegates only. Fees do not include travel costs or accommodation. Registration fees are non-refundable and must be received within 7 DAYS from being issued an invoice. Otherwise, bookings will not be considered.
To register, please click HERE TO REGISTRATION PAGE and complete the online form or you can also request for a conference brochure and the registration form to be sent to you by email at adminics@iinet.,net.au
​
MONEY SAVING IDEAS
​The event secretary has come up with some great ideas on how to save money for you and your organisation:
​ACCOMMODATION: We have negotiated a special room rate for delegates at the Pullman International Hotel - contact us to book your room.

TRAVEL: We have engaged Helloworld (formerly Harvey World Travel) Hervey Bay to negotiate with all the relevant airlines for special or discounted airfare rates.

CONCESSION: A special rate for university students is being offered for a flat rate of $650.
CONFERENCE VENUE
​
Cairns is truly a destination to impress every one. From the moment you fly in over lush tropical green rainforest and aqua blue reefs of the Great Barrier Reef, you know you are truly in a special part of the world. Pullman Cairns International (formerly The Sebel Cairns) is the most prestigious 4.5 star hotel and is perfectly located in the heart of Cairns, just moments from the city's best shopping, dining and cafes. Within a few minutes' walk is Cairns Esplanade and swimming lagoon, Pier Shopping Plaza, Cairns Central Shopping Centre and train station and an excellent selection of shops and restaurants. Pullman Cairns International is an upscale hotel, perfectly located in tropical Cairns, Australia. Overlooking Cairns Harbour and lush mountain hinterland, this 321 room hotel is spectacularly positioned to take advantage of all the city has to offer. You can choose from a range of accommodation and suites in the Pullman Cairns International. Pullman Cairns International is proud to be the flagship hotel of the area, renowned for holding memorable indoor and outdoor events of any size. Dine in Coco's Restaurant or even unwind in the Day Spa. With the latest wireless technology, Pullman Cairns International Hotel Australia will keep you perfectly connected during your holiday accommodation in Cairns.​
TRAVEL & ACCOMMODATION
One of the prohibitive factors in attending a conference is the airfare component. Our company strives in making our event a lesser burden on the individual or organisation by negotiating competitive and affordable travel packages. When asking for a quote through Helloworld Travel (Hervey Bay) you must pick:
​​
Airfares - Helloworld Travel (Hervey Bay) can be contacted on 07 41281900 Toll free 1800 688993

Email: linda.herveybay@helloworld.com.au
​
We have negotiated a special room rate for delegates at the Pullman Cairns International Hotel. Please Quote Booking Code: 2167459 when calling the Reservations Team on (07) 4050 2152 to book your accommodation. Alternatively, you can email the Reservations Team at: H8772-RE1@accor.com
​
Indigenous Conference Services (Australia) also recognises that some NGO's or other agencies will need to seek additional funding to attend, therefore Helloworld Travel (Hervey Bay) quotation can be made out to either pay ASAP or to take into account the time that is required to obtain funding. Further advantage to using Hello World Travel for your airfares is that if something goes wrong, you have greater access to your travel agent if required.
​
FROM OVERSEAS: VISA TO AUSTRALIA
If you are an international guest or speaker, please note that citizens of some countries require visas before entering Australia. To obtain an Australian Visa, you may require a letter of invite from the conference secretariat. To obtain the letter of invitation, the guest must have registered for the conference and paid the required conference cost. This is refundable if visas are not approve, you should allow a minimum of 60 days for visa processing at the nearest Australian Embassy. Please note, processing visa documents in some countries may take longer, depending on your country of origin. Visas can be obtained online by searching the Australian Government website and accessing the Department Of Immigration and border protection site by following this link https://immi.homeaffairs.gov.au/visas/getting-a-visa/visa-finder/visit#
CONTACT US
INDIGENOUS CONFERENCE SERVICES
​8 Kiwi Crt
Point Vernon
Queensland 4655 Australia
Phone 07 4194 2803
From outside of Australia +61 7 419 428 03
Mobile: +61455776668 (0455776668 inside Australia)
Email: adminics@iiinet.net.au
Website: www.icsconferences.org
Snail Mail: 8 Kiwi Court, Point Vernon QLD 4655 Australia
​
​
Please note this website is continually being updated.