Indigenous Conference Services is 100% Indigenous-owned and operated. ICS conferences and events are developed in a
Culturally-appropriate manner

In-line with community controlled beliefs, values and cultural protocols

Cost effective for organisations and

Brings together representatives from Australian governments and the Aboriginal and Torres Strait Islander and mainstream health sectors, grassroots communities and Elders

ICS believes that an holistic approach needs to be taken in all facets of its conference agendas and in developing projects
2ND National NDIS Conference:
Doing It The First people way
CAIRNS QUEENSLAND
PULLMAN INTERNATIONAL hotel
OCTOBER 23-25, 2019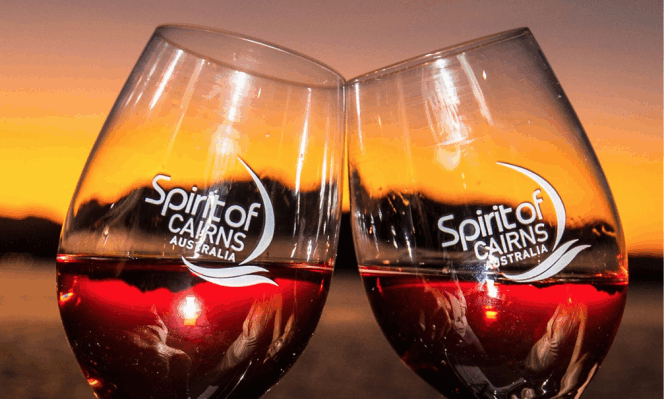 ACKNOWLEDGMENT TO COUNTRY
As an Aboriginal organisation, Indigenous Conference Services knows how important it is to work in a culturally safe and respectful environment wherein workers in the industry providing supports to our people with disability genuinely understand the important of culture, country, history, community and family as well as achieve a level of cultural competency so that they can work collaboratively and respectfully alongside our people.
​
In Australia, the protocol is to recognise the Traditional Owners of the land to which we are gathering. Therefore, all presentations must begin with an acknowledgement to country and acknowledgement to local Traditional Elders. All presentations must begin with words like, "We wish to acknowledge and respect the traditional custodians whose ancestral lands we are to meet upon. We acknowledge the deep feelings of attachment and relationship of Aboriginal peoples to Country. We also pay respects to the cultural authority of Aboriginal peoples visiting/attending from other areas of Australia who are present here".

​
THE CONFERENCE
The 2nd National NDIS Conference: Doing It The First People Way is designed to provide organisations, service managers and front line workers in the disability sector the opportunity to network, discuss and share information in regards to the successes and challenges they have experienced in the roll out and the implementation of one of Australia's largest social policy reforms, the National Disability Insurance Scheme (NDIS) which aimed to provide the person living with a disability, better choice and control over their own lives, their own care, empowering them to make decisions to address their needs and wants.
​
The ABS 2015 Survey of Disability, Ageing and Carers (SDAC) stated that Aboriginal and Torres Strait Islander peoples experience disability at more than twice the rate as compared to non-Indigenous Australians. In 2015, one in seven (14.8%) Aboriginal and Torres Strait Islander peoples reported living with physical disability which is the most commonly reported type of disability; whereas, for Aboriginal and Torres Strait Islander children (aged 0-14 years), intellectual disability (7.0%) was most commonly reported. Other forms of disability include psychosocial disability (6.6%), intellectual disability (5.9%), and head injury, stroke or acquired brain injury (2.1%), sensory and speech disability.
​
Aboriginal and Torres Straits Islander peoples with disability also experience inequality and prejudice across a spectrum of health, well-being and social indicators, often facing multiple barriers to their meaningful participation within the wider community. As a result, Aboriginal and Torres Straits Islander peoples living with a disability and their families are amongst the most disadvantaged and disempowered members of the Australian community, which impacts on health, education, employment, personal safety and at high risks of entering into the mainstream justice system.
​
The conference will also be a great resource and avenue to identify models of support and engagement that reflect various cultural practices of our communities to ensure that First Nations Peoples' living with a disability can live life their way. Sharing stories and story-telling is so strong in Aboriginal communities, in that it leads the way to support healing in our community so we can move forward and get things right. Reflecting the importance of culturally respectful planning resources and tools to adapt the changes to the disability sector, that is people with disability will have "choice and control" over their own lives and empowered to make decisions for their own care according to their personal needs and wants.
Furthermore, the conference also aims to give a voice to Aboriginal and Torres Straits Islander peoples living with a disability and their family carers to share their needs, their concerns and share their story and experiences. Similarly, this conference presents a chance for Aboriginal and Torres Straits Islander frontline disability support workers, mainstream community and allied health workers serving First Nations Peoples living with a disability to engage with industry leaders and peers, learn cutting edge innovations and techniques as well as hear firsthand experiences from Aboriginal and Torres Straits Islander peoples living with a disability. The conference will also examine innovative ways to activate and engage people with disability in employment opportunities and challenge delegates individually and collectively to identify the way forward for their organisations. This conference is for anyone who is interested in strengthening and upholding the rights of people living with a disability. With a rich diversity of speakers, delegates and exhibitors, this two-day conference will empower you, inspire you and invigorate your passion for supporting your clients to reach their goals each and every day through the National Disability Insurance Scheme (NDIS).
​
THE CONFERENCE PHILOSOPHY & BELIEFS
The conference philosophy is based upon the holistic model approach with emphasis on consumer directed care which requires collaborative partnership between the client, their family, carers and all service providers, working together to support First Nations communities in supporting Aboriginal and Torres Straits Islander peoples living with a disability. The foundation of the conference is to share and discuss positive models of change and initiatives. The event is structured in such a way as to develop a wider methodology towards disability programs that are culturally appropriate, and therefore more likely to succeed. This conference is devoted to showing the positives in addressing NDIS successes and challenges in our communities today. Hence, the event has been developed with the belief that it is time to promote the positives and successes of the NDIS platform whilst still recognising that we still have a long way to go to closing the gap in Indigenous disadvantage.
​
THE CONFERENCE AIMS & OBJECTIVES
The conference objectives are designed to empower and stimulate discussion in a positive manner that can and may be used back in our work environment to further develop strength, unity and education. Moreover, one of the most powerful objectives that Indigenous peoples have is the strength to overcome adversity through the power of sharing knowledge and therefore the conference will attempt to foster all of the issues set out in this conference. The conference believes that the participation of First Peoples living with a disability in the consultation, planning, formulation of policies and programs for Closing the Gap in Indigenous disadvantage to include the implementation of the National Disability Insurance Scheme (NDIS) in Aboriginal and Torres Strait Islander communities, and other aspects of the National Disability Strategy is fundamentally important to achieve our desired goal of closing the gap. Moreover, the conference also aims to:
Provide an open and frank forum for discussion

Network and lend support to individuals and families working in the disability sector

Help establish and grow a national network and resources through information sharing

Show that there are great efforts being made to make change

Exchange information regarding the successes and challenges in the roll-out and NDIS implementation

To bring together all sectors of the community as a united voice

Bring together researchers, service providers, government agencies, policy makers & organisations

Foster partnerships between government, NGOs, community groups and Aboriginal and Torres Straits Islander peoples living with a disability and their families
THE CONFERENCE THEME
The 2nd National NDIS Conference focuses on how service providers are finding ways to deliver high quality support to First Nations peoples with a disability in an NDIS context to tackle some of the difficult issues that have threatened to derail the delivery of NDIS in our communities. The conference themes include:
Community Living – housing and supported living accommodation

Residential and Centre-based Day Respite Services

Mobility & Transport

Life skills, education and employment

Disability Workforce Sector Development

Technology & Innovations
The conference will highlight how service providers are working together, with government and with Aboriginal and Torres Straits Islander peoples living with a disability and their families to find innovative ways to address the above topics. The conference will include key note speakers, practical workshops and concurrent sessions as well as yarning circles and interactive panel discussions.
The conference is not politically based, rather should be seen as an opportunity to access information that is not readily available. The conference envisions that partnerships and working in unison should form the basis of closing the gap in Indigenous disadvantage, particularly in Aboriginal & Torres Straits Islander peoples whose living with a disability.
CONFERENCE STATEMENT
Indigenous peoples, nationally and internationally, will come together in an environment that can lead to the sharing of information via their cultural and historical values. This conference is designed to inspire and enable Aboriginal and Torres Straits Islander disability and community workers as well as Indigenous peoples living with a disability, NDIS service providers and other community partners to take control, step up and take action to the next level, to ensure the rights and self determination of First Nations peoples living with a disability are upheld. To honour our Indigenous men, women, youth and children living with a disability, acknowledge their strength and resilience by listening to their stories, learning from their experiences and committing to systemic change to protect the rights of our sisters, brothers, children with a disability and their families and community. To honour also the knowledge of our men, Elders and wisdom of our cultural responses, sharing successes and struggles to chart effective, evidence-informed ways forward. The conference provides a forum to discuss solutions by Indigenous peoples and to connect and acquire knowledge from each other to heal the spirit, heal the earth, and sustain cultural practices for this generation and for the future generations to come.
​
WHY ATTEND
This conference presents a unique opportunity for delegates to participate in a positive environment that is dedicated to the sharing of information and the empowering of all who attend. In our everyday working environment the day to day stresses of our positions tends to limit us in expanding our knowledge and networking. Whether you work at a community level or at governmental level the opportunity to network and gain contacts outside of your local region tend to be limited, this is why this conference will be so valuable to participants. Hence all Indigenous people and non-indigenous people, whether professional or community-based, who have a vested interest in improving the health and well being of Aboriginal and Torres Straits Islander peoples with a disability are invited. This conference is for anyone who is interested in strengthening and upholding the rights of Indigenous peoples living with a disability. With a rich diversity of speakers, delegates and exhibitors, this two-day conference will empower you, inspire you and invigorate your passion for supporting your clients to reach their goals each and every day through the National Disability Insurance Scheme (NDIS).
​
WHO SHOULD ATTEND​
Disability Support Workers

Indigenous Community Workers

Aboriginal and Torres Straits Islander Peoples living with a disability

Nurses, Doctors, Psychiatrists, Social Workers and Allied Health Workers

Teachers and Special Education Educators

Community groups and Human Rights Enthusiasts

Family relationship workers

Elders and Community leaders

Indigenous women and men's groups

CEO, Executive Managements, Program Managers

First Nation's groups, Human Rights Enthusiasts

Government and Non-Government Organisation Representatives

Field, Remote & Rural Health Workers
​​
YOUR INVITATION
We wish to invite Indigenous and non-Indigenous people from Australia and throughout, to attend the conference to share and gather information. We also extend an invitation to participants to join us at the conference dinner in a relaxed atmosphere. To ensure that delegates attend and participate in the conference experience, it is important to note that to show accountability of delegates in meeting their obligation; each delegate will receive a Certificate of Attendance only when they attend 85% of all the conference sessions. In addition at the end of the conference, delegates will receive a copy of all papers & presentations presented at the conference through Dropbox.
​
Who: Individuals, Groups, NGO's, Government Agencies & Others
When: October 23-25, 2019
Where: Pullman International Hotel Cairns QLD Australia
Time: 9.00am
WARNING: Limited availability. Please register online or contact us via email, should you have any further queries.
​
WHO ARE WE
​Indigenous Conference Services (Australia) is a privately owned, wholly self-funded Indigenous business which specialises in events and conferences. Even though we are a self funded enterprise, we come from grass roots backgrounds with a burning passion for social justice issues. As such, we seek to compliment the workings of community initiatives and organisations across a broad spectrum of Indigenous affairs. The events that we design seek not to have a political agenda, however to compliment local, state and national organisations. Indigenous Conference Services (Australia) seeks to employ local community members wherever possible and gives a strong undertaking to adhere to local customs and protocols. As we are a not for profit enterprise, we are continually seeking to partner with organisations. ICS-MEES Pty Ltd is totally Indigenous owned and over time has helped establish Indigenous controlled organisations free of charge. Our next major project is to establish and develop a fully Indigenous Children Services within the Wide Bay region. Our vision for the service is that it will be a stand-alone, privately sponsored organisation in which the core values are the protection of our children through reducing the number of children entering state-controlled child safety and care.
​
PARTICIPATION REQUIREMENTS
If you have any participation requirements (e.g hearing loop, interpreters, large print program) please advise us to ensure availability. Delegates will need to organise their own personal support. Family carers attending will need to register as well. The venue is wheelchair accessible.
​
​
CELEBRATE INDIGENOUS STORIES
Come and celebrate First Nations people & Aboriginal and Torres Strait Islander cultures, strengths, successes and empowerment. To share First Nations peoples stories and ideas about what has worked for you or your community and how we address life's challenges. This conference is blessed with an abundance of highest calibre guest speakers from proud Indigenous peoples around Australia.
​
​
BENEFITS OF ATTENDING FOR THE EMPLOYER
As an employee we are asked to present valid reasons why we should attend. Listed below are valid points that can be raised with your employer to justify your attendance.
Staff attending conferences regularly tend to become long term employees

An event such as this adds to the positive morale of staff

Conferences are a great way of providing ongoing training

Provides the opportunity to further enhance the organisation knowledge base

The opportunity for saving organisations money because of the short duration of the event

Allows delegates to showcase their organisation nationally and internationally

May provide organisations with new ideas

Gives organisations a voice at a national level

Provide an opportunity to evaluate various programs

Because this event is conducted over a short period, staff are only absent for a minimal number of days
​
CALLING FOR PAPERS
Guidelines for Submitting a Paper:
Papers should not contain offensive language and take in to account cultural sensitivities.

Papers may treat the themes in a manner that contributes to a further discussion of the conference aims.

Conference papers must be presented in the finish format not less 60 days prior to the event.

First round of call for papers is closed.

Papers that are not chosen in the first round may be resubmitted if there is a second round.

Papers should be submitted in IBM and Microsoft Word format.

A Brief Outline of Paper (maximum 350 words online).

Author/s of papers presented at the conference will be formally notified of acceptance.

Presentation time at the conference for your papers will be allowed a maximum of 45 minutes, this will include question and answer time.

Call for papers registration fee of $650 will apply to all persons submitting papers payable upon acceptance of papers.

Papers should explore ways in which the themes show up in the philosophy of the conference.

A maximum of two presenters for each paper are eligible for the discounted call for papers registration fee. If 2 presenters, then 2 biographies are required. Two paragraphs outlining the proposed speaker's Biography

All papers must be presented in a positive and informative light

A Head and Shoulders photo of papers' authors/presenters are required within 30 days of confirmation of acceptance of paper.

Authors agree to have their paper published as part of the conference proceedings

Authors to agree to allow biography of themselves and their photo published as part of the conference promotion

Authors agree to consent to media interviews, if required

Authors and presenters must show due respect and acknowledgement to Traditional Owners. Hence, presentations and speech must begin with an "Acknowledgement To Country".

The correct wording will be provided as part of your confirmation letter if chosen and successful in being accepted with due respects and acknowledgement to traditional owners of land where we will be convening.

To submit a Paper, you must register on the web portal and complete the online Submit-A-Paper form.
EMPOWERING DELEGATES
The conference may or may not save you, or your organisation, time, money and manpower. However, one thing the event guarantees is the opportunity to enlarge your network and information base, thus empowering delegates to make greater informed decisions.
​
SPEAKER'S PROFILE
​
2019 CONFERENCE AGENDA
(This agenda may change without prior notice to ensure a smooth flow of the conference proceedings on the day.)
​
October 23, 2019 DAY ONE (WEDNESDAY)
8:30am REGISTRATION
9:00am Combined Session Master of Ceremony Safety Announcements
9:15am Combined Session Welcome to Country Aunty Jeannette Singleton, Chairperson Yirrganydji Gurabana Aboriginal Corporation QLD
9:30am Combined Session Formal Opening & Welcome Address Uncle Ara Harathunian, CEO Indigenous Wellbeing Centre Bundaberg QLD
9:45am Combined Session Koorie-inclusive Kindergartens Aunty Geraldine Atkinson, President Victorian Aboriginal Education Association Incorporated VIC
​
10:30am MORNING TEA Network with Exhibitors & Service Providers
11:00am Combined Session Exploring Best Practices for Our First Nations Sons & Daughters Dr. Joseph B. Stone & Dr Amber Logan, Clinical
Psychologist Indigenous Development Specialists, USA/NZ
11:45am Combined Session Bush Tucker Garden Project EACH Diana Roggenbucke, Smiles 4 Miles Coordinator EACH, Project Manager Bush Tucker Garden Project EACH & Raelene Tie, Oral Health Services Manager Outer East Primary Health – EACH, VIC

12:30pm LUNCH BREAK Network with Exhibitors & Service Providers
1:30pm Keynote Session The Works of Queensland Advocacy Inc Byron Albury President Queensland Advocacy Incorporated QLD
2:15pm Keynote Session Bringing Indigenous Engagement to Government Programs Ryan Mulvaney Indigenous Wellbeing Centre, QLD

3:00pm AFTERNOON TEA Network with Exhibitors & Service Providers
3:30pm Combined Session The Scandinavian Way: Targeting executive function and repetition to aid language and reading acquisition Ms Olwen Forker Speech Pathologist BackChat Speech Pathology QLD
4:15pm Yarning Circle Where to from here? Guest Speakers, Elders & Delegates
​
6:30pm CONFERENCE NETWORKING DINNER CRUISE: Aboard Spirit of Cairns. Departure Point@ Marlin Marina Boarding Time 6:00 pm
​​
October 24, 2019 DAY TWO (THURSDAY)
9:00am SIGN-IN
9:00am Combined Session The Importance of Cultural Responsiveness at an organisational level Aunty Cheri Yavu-Kama Harathunian, Chaplain, Director & Cultural Officer, Indigenous Wellbeing Centre, QLD
9:45am Combined Session SWSLHD Aboriginal Getting in Track on Time (GOT IT!) program Jemma Milloy Team Leader, Got It! Cultural Adaption, Infant Child & Adolescent Mental Health Service NSW
​
10:30am MORNING TEA Network with Exhibitors & Service Providers
11:00am Combined Session Assistive Technology and Home Modifications Kathryn Martin Aboriginal Occupational Therapist LifeTec Australia QLD
11:45am Combined Session Yarning about Disability - Changing the perception of, and attitudes to, disability Daniel Smith and Jean Paul,
Communications Manager Indigenous Wellbeing Centre, QLD

12:30pm LUNCH BREAK Network with Exhibitors & Service Providers
1:30pm Combined Session The Effects of Fetal Alcohol Spectrum Disorder (FASD) Elizabeth (Anne) Russell, Founder & CEO Russell Family Fetal Alcohol Disorders Association QLD
2:15pm Combined Session Lived Experience Matters: Creative Consulting - an Indigenous NDIS service provider Joanne Houghton, Founder & CEO Creative Consulting
​
3:00pm AFTERNOON TEA Network with Exhibitors & Service Providers
3:30pm Combined Session A Parent's Perspective - How to ensure respect for culture is maintained when working with families and children, Stirling Eggmolesse & Leanne Connors, Corporate Coordination Manager Indigenous Wellbeing Centre, QLD
4:30 pm Yarning Circle Where to from here? Guest Speakers, Elders & Delegates
​
5:00pm END OF CONFERENCE: Distribution of Certificates
​
October 25, 2019 DAY THREE (FRIDAY)
POST-CONFERENCE MASTERCLASS A - MANAGING INTER-GENERATIONAL TRAUMA & BECOME AN INTERVENTIONIST TO SUICIDE ​
​THE PRESENTERS:
Dr. Joseph B. Stone, PhD, Is an Amskapi-pikuni ceremonialist and traditionalist and member of the OKKAN (Sundance), the Last Star Thunder Medicine Pipe and Beaver Lodge. He is a clinical psychologist and with his partner, Amber Logan, owner of Indigenous Development Specialists of Havelock North, New Zealand. Dr. Stone works at the Napier Family Centre in Hawkes Bay, New Zealand. He has clinical experience with adult prisoners and corrections and juvenile justice in both New Zealand and USA. He is affiliated with the National Centre on Trauma and Project Making Medicine – Indian Health Service Assessment and Treatment of Child Abuse at Oklahoma State University. He has presented to and served as consultant to the U.S. Senate Select Committee on Indian Affairs of Native Youth Suicide. Joseph's publications include articles on trauma, suicide, and other cultural, behavioural issues.
​
This Masterclass is strictly limited to 30 people only. Cost is $330 per person.
Call or email us to register for this workshop or CLICK TO BOOK YOUR PLACE HERE.
​​
Part One - Trauma-Focused Care (1.5 Hour)
The arrival of the European colonists to the First Person's homes in Australia, New Zealand, Canada, the USA, South America, and Africa or what is now known as the United States of America preceded an extended assault on the lifestyles, values, beliefs, and traditions and ways of being for the tribal residents. Resulting neurological effects and compromised behavioural immunity made successive generations vulnerable and lead to the expression of that vulnerability in behavioural indicators such as substance-abuse and suicide.
Part Two - Embrace Life: First People's Paladins' – Suicide Gatekeepers (1.5 Hour)
Suicide is, unfortunately, the most fatal expression of internalized trauma. During the second portion of this class, we will learn the Embrace Life – First Persons' Paladins Suicide Gatekeepers Interview, Motivate, and Action-to-Care (I.M.A.) method of suicide peer-intervention. Embrace Life is suicide gatekeepers 'peer-interventionist' training by First People for First People with a basis in First Nations realities.
Part Three - Talking Circle: Discussion of Trauma-Focused Care and Embrace Life Paladins' – Being a First Person's suicide gatekeeper or 'peer-interventionist' (1.0 Hour)
A talking circle within which the attendees will be invited to express themselves, what they have learned, what they want to learn in the future, and finally insights and wisdom to share with their peers.
CONFERENCE NETWORKING DINNER CRUISE
​
​
​
​
​
As they say, all work and no play makes for a dull conference. To overcome this, the secretariat has organised a conference dinner to be held on the first night of the event. This dinner will give delegates the opportunity to further network while letting your hair down in an informal setting. The conference dinner will cost $150 per person and is additional to the conference fees. Bookings must be made with our office prior to the event.
​
Conference Networking Dinner Cruise - Waterside Dining
A Cairns Dinner Cruise is the perfect way to end a perfect day in paradise. Boarding our sailing catamaran at the Marlin Marina, you'll enjoy an evening of calm water cruising on Trinity Inlet, taking in the sights and sounds of this tropical port city and its surrounding mangroves as they transition from day to night.
​
Every journey begins with bubbles, as all good dinner cruises should. With your glasses charged, stroll the interior or exterior decks and admire the view as the sky transforms from blue to red to orange and finally a silky black, filled with thousands of sparkling stars.
​
Your journey takes you deep into the heart of Trinity Inlet and across the waterfront precinct of Cairns, from the Cruise Liner Terminal to the Esplanade. The water is calm, the weather mild and the night is yours to enjoy, with entertainment and a delicious 3 Course Buffet Dinner featuring some of the region's best produce, including seafood. The luxurious Spirit of Cairns sailing catamaran is fully licensed, selling a range of beverages, including tropical cocktails. This is the ultimate in waterside dining.
​
When Do We Go
The Spirit of Cairns dinner cruise departs from the Marlin Marina at 6.30pm and returns at 9pm. Check-in and boarding is at the boat, moored at Marlin Marina, between 6pm-6.15pm. A complimentary drink is served on arrival and the bar is open for you to relax on board prior to departure. The dinner cruise operates every Wednesday, Thursday, Friday and Saturday evening.
​
What Will You See / Do
Enjoy a fantastic evening of calm water cruising with entertainment, delicious 3 course buffet meal and fabulous views, including sunset over the rainforest-clad mountains (depending on the time of year). Starting at Marlin Marina, Spirit of Cairns takes you on a journey deep into the interior of Trinity Inlet and its winding tributaries. Keep your eyes peeled, you might even see a crocodile. The cruise passes along Cairns' waterfront and Esplanade precinct, delivering panoramic views of the twinkling night lights of this port city.
SHARING AND CARING
Furthermore, it has been proven time and time again that events such as this empower and reinvigorate workers with new ideas and with enthusiasm, with a greater feeling of support and contacts that may be utilised for the betterment of their own or local community. Whether you are an allied health professional, Indigenous health worker, medical professional, disability support worker or in an administrative clerical role within the organisation, this conference will provide excellent opportunities to gain and share information that will be of use to you back in your community. The opportunity that this conference provides to people involved in the disability sector is the sharing of knowledge and development of long term friendships/partnerships. This conference is basically designed from an Indigenous perspective in which we all lend support to each other regardless of our employers. With all this in mind, we invite you to actively participate in the upcoming event.
REGISTRATION
(Register early to get a discount!) Please note that registrations are set out in an affordable way for organisations, which changes on a monthly basis. The earlier you register, the more savings for your organisation. Registration fees include all day access to the event, available conference papers, daily lunch and refreshments for registered delegates only. Fees do not include travel costs or accommodation. Registration fees are non-refundable and must be received within 7 DAYS from being issued an invoice. Otherwise, bookings will not be considered. To register, please click on the registration page and complete the form or you can also request for a conference brochure and the registration form to be sent to you by email at adminics@iinet.net.au
​
MONEY SAVING IDEAS
​The event secretary has come up with some great ideas on how to save money for you and your organisation.
​ACCOMMODATION: We have negotiated a special room rate for delegates at the Pullman Cairns International Hotel Booking Code: 182622

TRAVEL: We have engaged First Nations Travel Agency to negotiate with all the relevant airlines for special or discounted airfare rates.

CONCESSION: A special rate for university students is being offered for a flat rate of $650.
​​
HOST CITY & VENUES
​
Cairns is truly a destination to impress every one. From the moment you fly in over lush tropical green rainforest and aqua blue reefs of the Great Barrier Reef, you know you are truly in a special part of the world. Pullman Cairns International (formerly The Sebel Cairns) is the most prestigious 4.5 star hotel and is perfectly located in the heart of Cairns, just moments from the city's best shopping, dining and cafes. Within a few minutes' walk is Cairns Esplanade and swimming lagoon, Pier Shopping Plaza, Cairns Central Shopping Centre and train station and an excellent selection of shops and restaurants. Pullman Cairns International is an upscale hotel, perfectly located in tropical Cairns, Australia. Overlooking Cairns Harbour and lush mountain hinterland, this 321 room hotel is spectacularly positioned to take advantage of all the city has to offer. You can choose from a range of accommodation and suites in the Pullman Cairns International. Pullman Cairns International is proud to be the flagship hotel of the area, renowned for holding memorable indoor and outdoor events of any size. Dine in Coco's Restaurant or even unwind in the Day Spa. With the latest wireless technology, Pullman Cairns International Hotel Australia will keep you perfectly connected during your holiday accommodation in Cairns.​
​
SPONSORSHIP OPPORTUNITY
​
Flexible sponsorship packages are available. Sponsorship opportunities are only open to businesses and private enterprise, not individuals. Indigenous Conference Services (Australia) will be of further assistance in tailoring your sponsorship arrangement. Please phone us on +61 4557 76 668 or send us your expression of interest by e-Mail: adminics@iinet.net.au
​
CONTACT US
​
ICS-MEES Pty Ltd
Indigenous Conference Services (Australia)
Postal Address: 8 Kiwi Court, Pt Vernon QLD 4655 Australia
Email: adminics@iinet.net.au
Phone: 07 4194 2803, +61 4557 76 668
​
Please note this website is continually being updated.
​