Indigenous Conference Services is 100% Indigenous-owned and operated. ICS conferences and events are developed in a
Culturally-appropriate manner

In-line with community controlled beliefs, values and cultural protocols

Cost effective for organisations and

Brings together representatives from Australian governments and the Aboriginal and Torres Strait Islander and mainstream health sectors, grassroots communities and Elders

ICS believes that an holistic approach needs to be taken in all facets of its conference agendas and in developing projects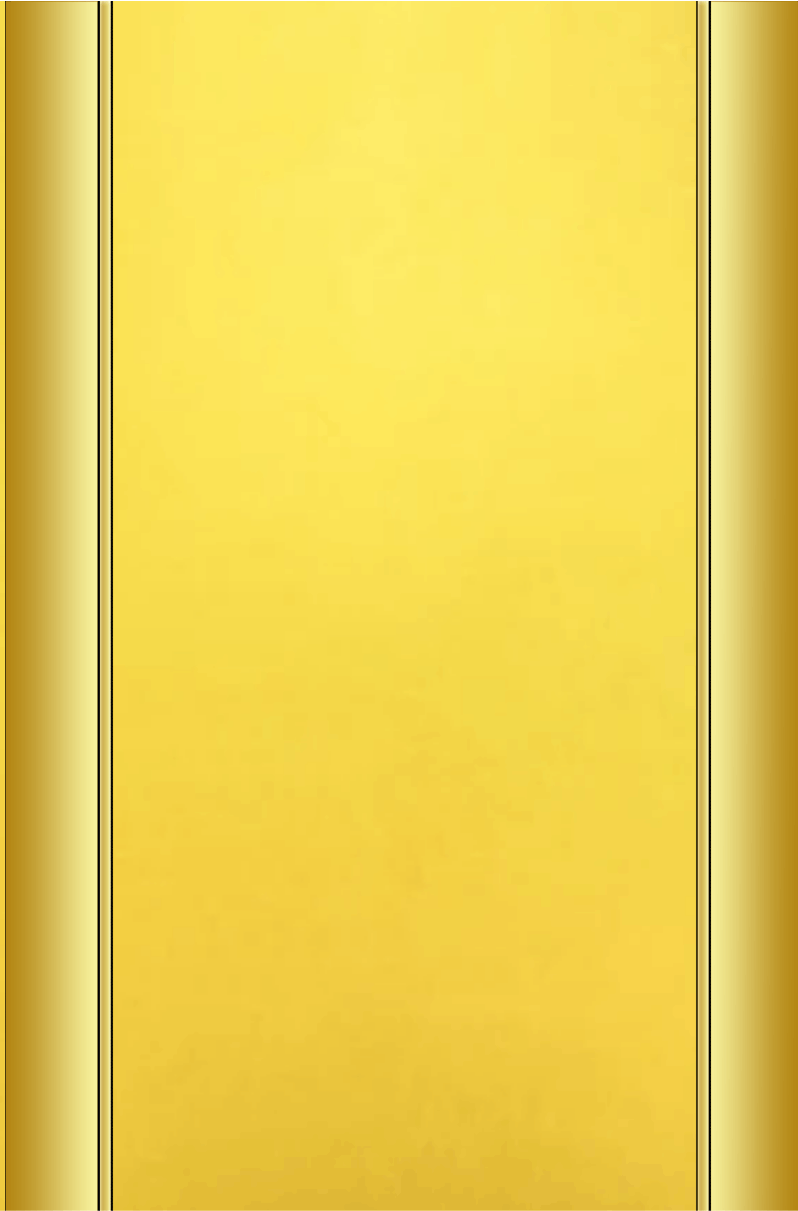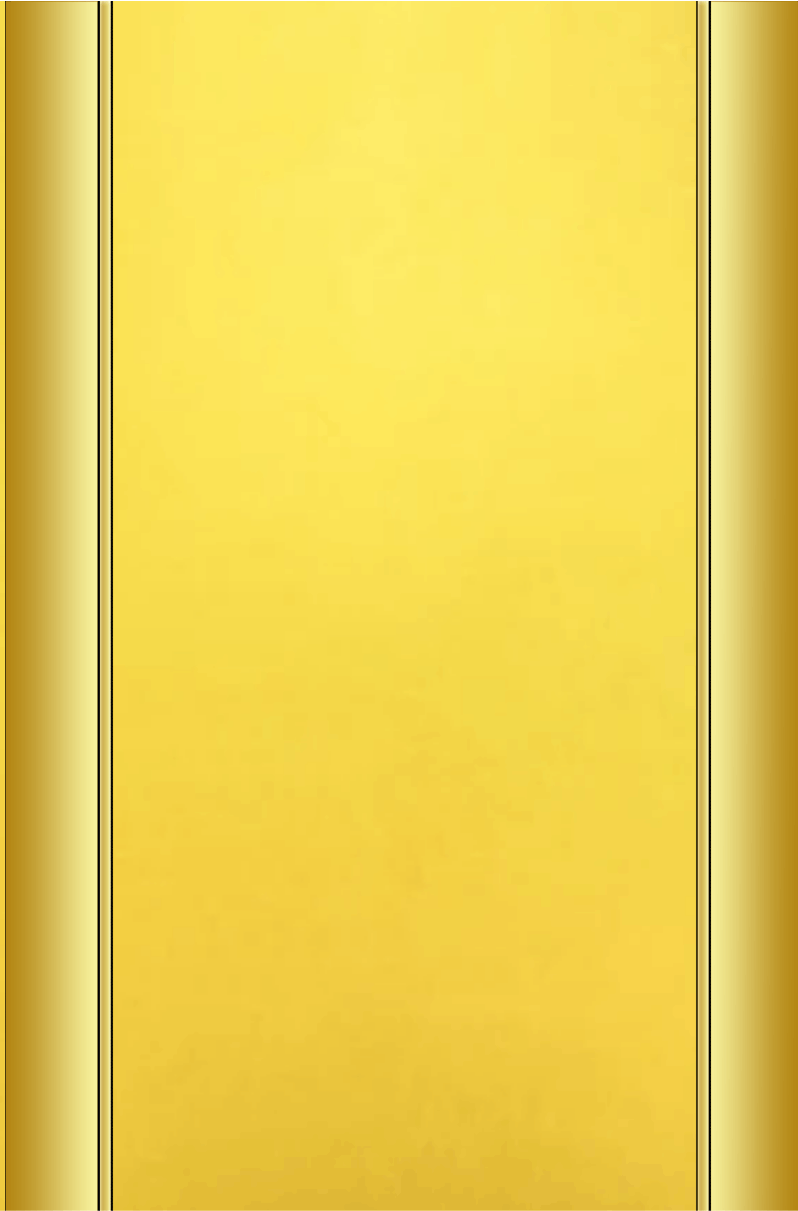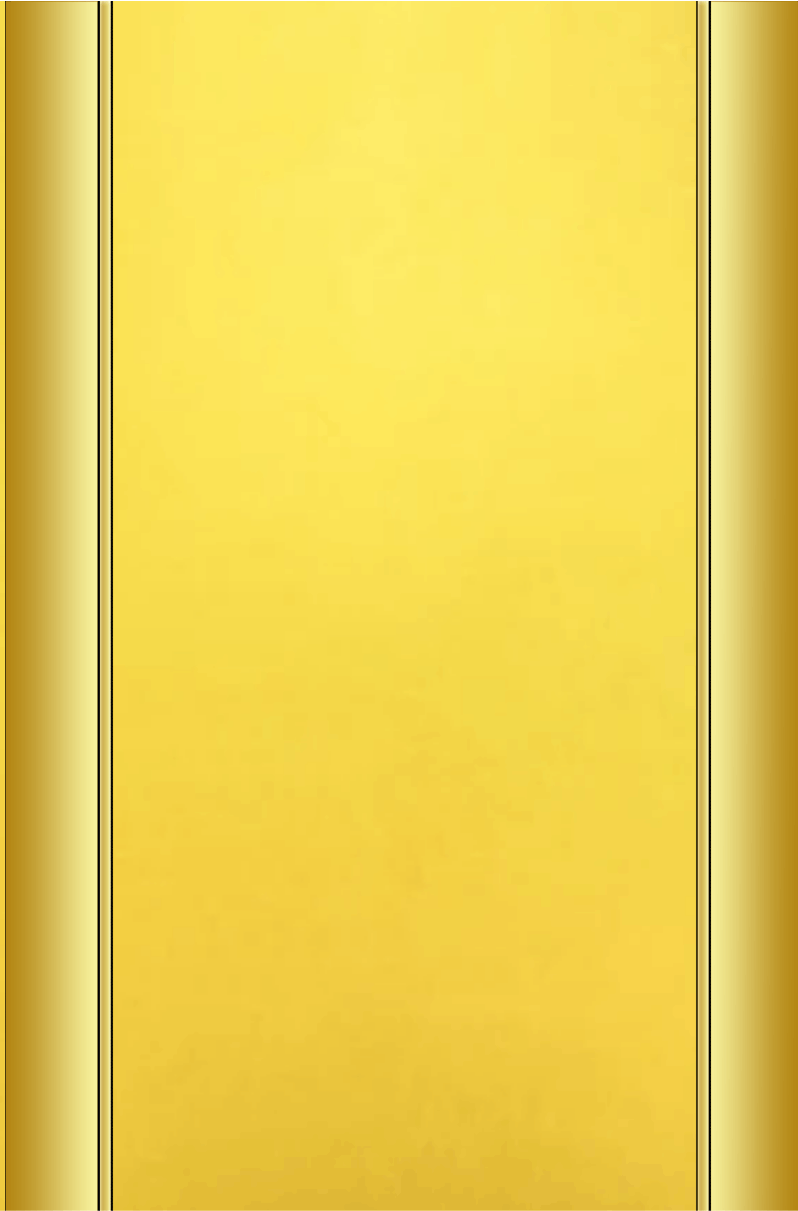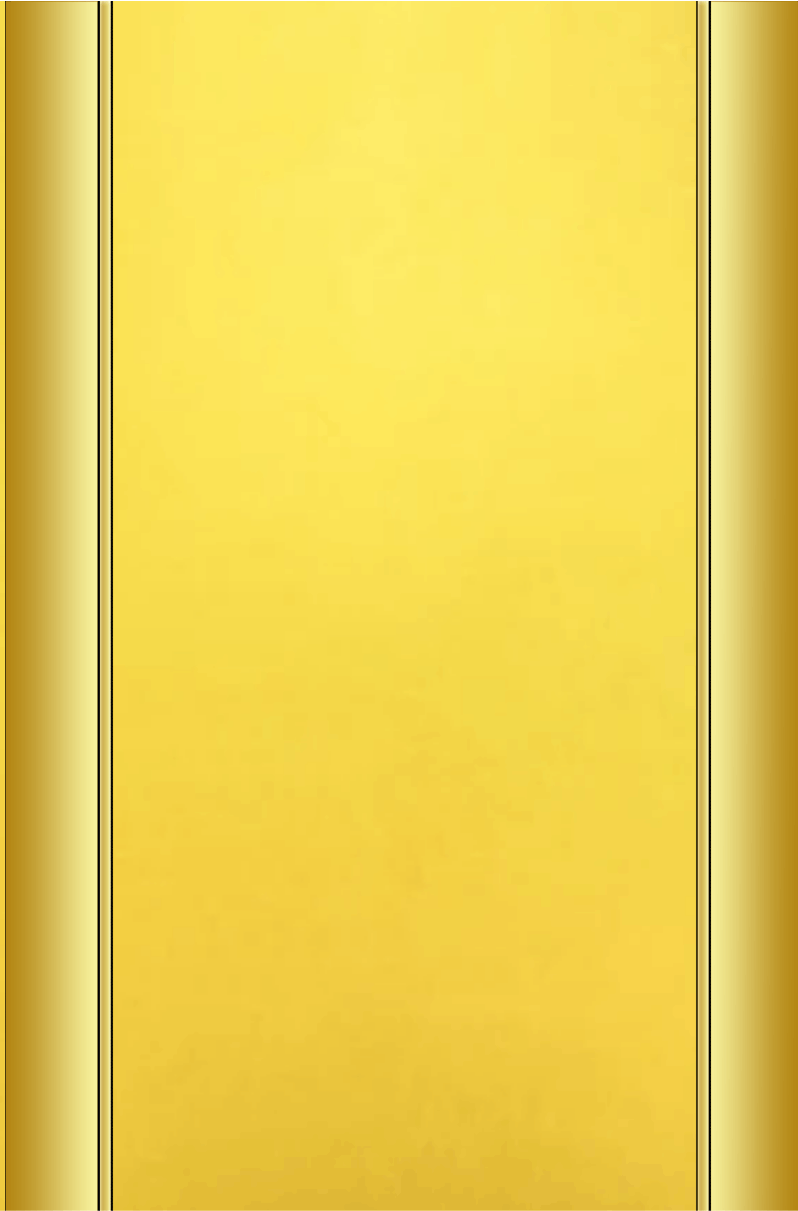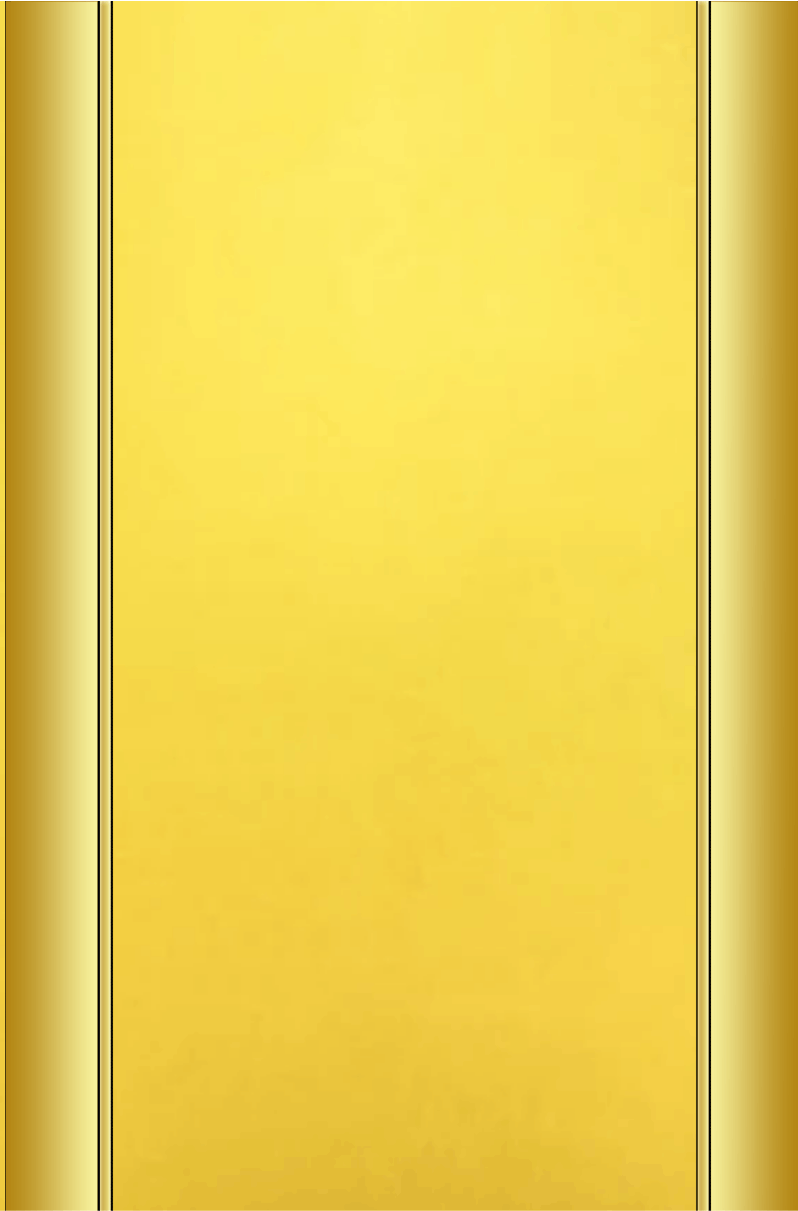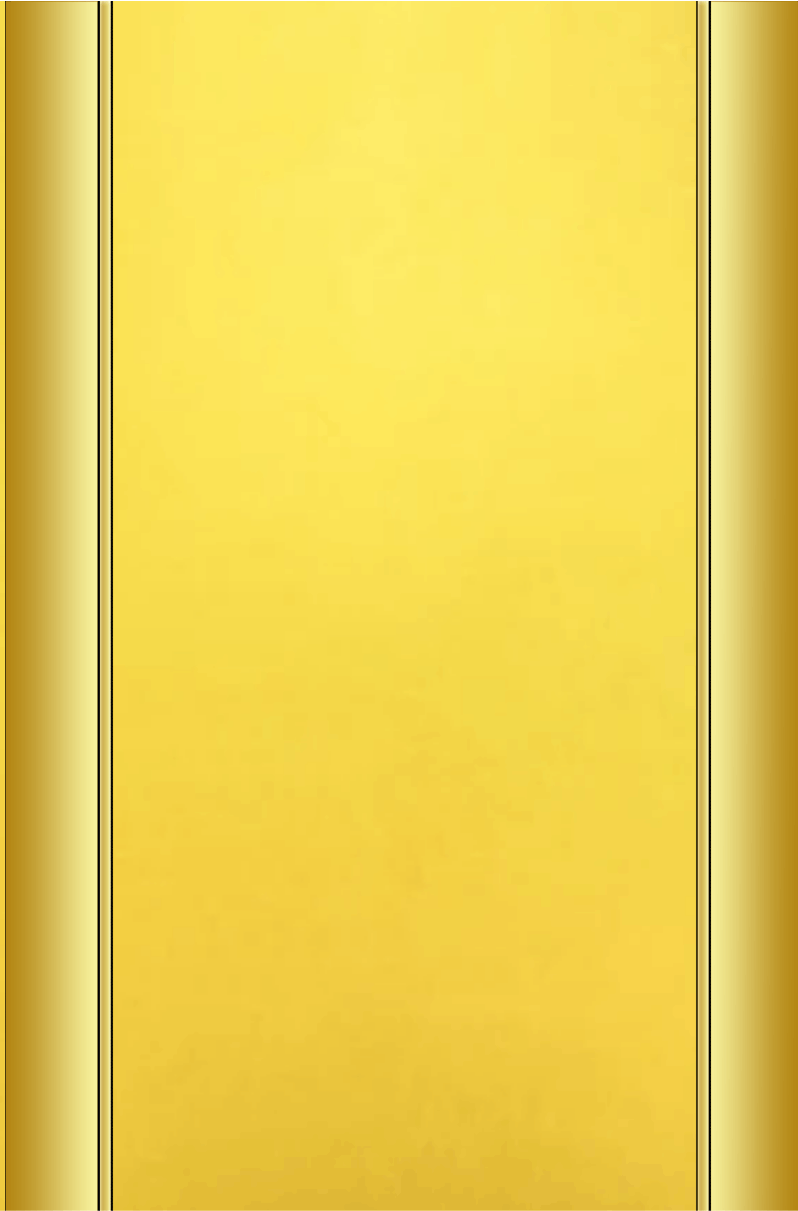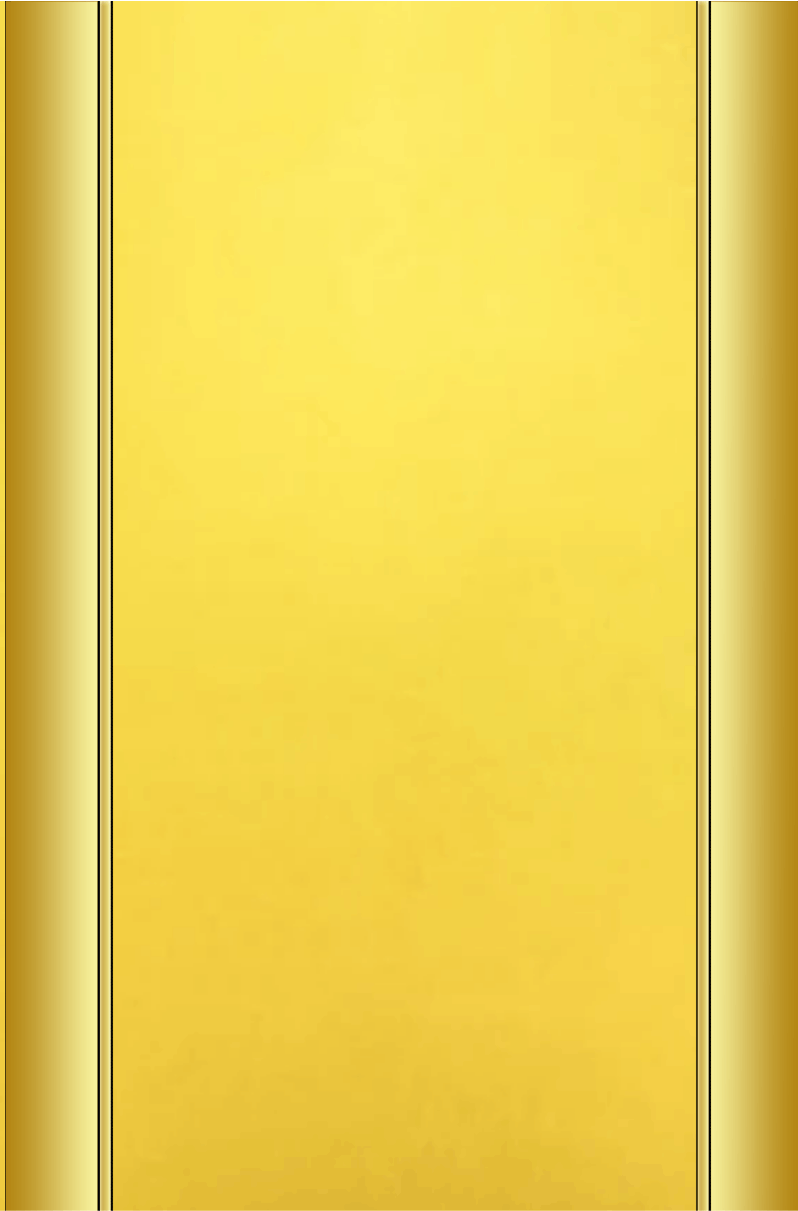 2023 National Indigenous
sAY NO AGAINST Domestic Violence Conference

December 11-13, 2023
hilton hotel cairns QUEENSLAND
ACKNOWLEDGEMENT TO COUNTRY
​As an Aboriginal organisation, Indigenous Conference Services knows how important it is to work in a culturally safe and respectful environment wherein workers in the industry providing support to our people genuinely understand the importance of culture, country, history, community and family as well as achieve a level of cultural competency so that they can work collaboratively and respectfully alongside our people.
In Australia, the protocol is to recognise the Traditional Owners of the land to which we are gathering. Therefore, all presentations must begin with an acknowledgement to country and to local Traditional Elders: "We wish to acknowledge and respect the traditional custodians whose ancestral lands we are to meet upon. We acknowledge the deep feelings of attachment and relationship of Aboriginal peoples to Country. We also pay respects to the cultural authority of Aboriginal peoples visiting/attending from other areas of Australia who are present here".
Indigenous Conference Services acknowledges and pay our respect to the Traditional people of the Country. "Welcome to Country" ceremony and "acknowledging the traditional custodians" of the land shows respect for Aboriginal people as Australia's First Peoples. Ceremonies and protocols are a fundamental part of Aboriginal culture.
​
​THE CONFERENCE
​The 2023 National Indigenous SAY NO Against Domestic Violence Conference will focus on issues such as psychological, physical, emotional and mental abuse inflicted on individuals and communities subjected to all forms of family and domestic violence. High quality research, community and government programs will be highlighted at the conference with the aim of providing positive outcomes in the drive to stop all forms of family and domestic violence in our communities. ​The conference primary aim and goal is to employ positive prevention strategies to stop all forms of domestic violence across the general community. For years, domestic violence has been hidden in the back rooms and behind closed doors. The conference is only one tool in our arsenal to overcome the scourge of family and domestic violence through the speaking out, sharing of information, knowledge and utilising the best practices. The COVID-19 pandemics lockdowns, uncertainty, unemployment and financial stress contributed to increasing incidences of domestic and family violence. With thousands of First Nations Australians at risk of sexual, physical, mental and emotional abuse, it is extremely important for our communities to come together as one and provide a unified voice to break the cycle of domestic violence. ​Abuse takes place in all areas of society from the rich to the poor, from Indigenous communities through to mainstream society.
Gender equality and the rights of women and children who are victims play an important role in highlighting violence within the domestic lifestyle of society. Statistics throughout the world show that men are deemed to be the most prominent perpetrators; however the conference will focus on both men and women equally together with all other family members. The greater the spotlight on family and domestic violence as well as drawing attention to the identifying predators who inflict the violence, the greater the effectiveness of breaking the cycle of violence.
​
​Many communities have worked hard in addressing the incidences of domestic violence with both non-government and government agencies developing some great programs in addressing these problems. The Conference is devoted to highlighting many of these successful Domestic Violence programs implemented in our communities.
​
​With the invention of the internet, the world is now at most peoples' door step. As such, the sharing of information whether it be programs run by government or not-for-profit organisations has become more accessible in today's society. In light of this, the conference endeavours to establish a network for the sharing of information on breaking the cycle of Domestic Violence.
​​
CONFERENCE AIM & OBJECTIVE
The conference objectives are designed to empower and stimulate discussion in a positive manner that can and may be used back in our work environment to further develop strength, unity and education. Moreover, one of the most powerful objectives that Indigenous peoples have is the strength to overcome adversity through the power of sharing knowledge and therefore the conference will attempt to foster all of the issues set out in this conference.
Reduce incidences of Domestic and Family Violence at all levels

Provide an open and frank forum for discussion

Lend support to individuals and families working in the field of Family and Domestic Violence

Help establish and grow a worldwide network and resources through information sharing

Exchange information regarding the successes of community projects

To bring together men, women and organisations as a united voice against domestic and family violence

Bring together researchers, service providers, government agencies, policy makers/developers & organisations

Networking and lending support to individuals and groups working in the field of Domestic Violence
​​​
CONFERENCE THEME
This conference is built based on the principles that Men, Women and Community must be united when it comes to Domestic Violence issues. One thing we are all aware of is that Men make up the largest percentage of perpetrators. As such, the conference theme is centred upon the principle that it is all our duty and responsibility to bring a halt to Domestic Violence.
HISTORICAL BACKGROUND
​The 2023 National Indigenous SAY NO Against Domestic Violence Conference is held every two years with the 2023 event being the 16th conference in the series. It is the largest gathering of workers in the field of Domestic Violence. Over time the conference has seen in excess of a thousand delegates. It is important to note that the conference is open to all people, not just Indigenous or First Nations' People from Australia. This conference gives a voice to all sectors of the community from grass roots remote communities through to the politicians and bureaucrats.
​
CONFERENCE STATEMENT
Violence against any family member constitutes a violation of the rights and fundamental freedom of that individual and impairs or nullifies their enjoyment of those rights and freedoms. Recognising that violence against someone is an unequal power between the aggressor and victim. This leads to an uneven balance within the domestic environment which therefore causes further friction or disharmony with other household members, in particular the children. ​Indigenous Conference Services' vision is to break the barriers of silence and stand as a unified group to combat domestic violence and their aftermath by having an open and transparent conference. This in turn will emphasise the inequality that exists in society today.
WHY ATTEND
This conference presents a unique opportunity for delegates to participate in a positive environment that is dedicated to the sharing of information and the empowering of all who attend. In our everyday working environment, the day to day stresses of our positions tends to limit us in expanding our knowledge and networking. Whether you work at a community level or at governmental level, the opportunity to network and gain contacts outside of your local region tend to be limited, this is why this conference will be so valuable to participants. Hence, all Indigenous people and non-Indigenous people whether professional or community-based, who have a vested interest in combating domestic violence are invited.
WHO SHOULD ATTEND
Domestic violence workers

Community groups

Family relationship workers

Community leaders

Indigenous women's and men's groups

Psychologists, Social Workers, NGOs

Women groups, Human Rights Enthusiasts

Nurses / Doctors/ Psychiatrists, Police Officers

People who are interested in combating Domestic Violence

Government Representatives, Community Leaders

Consultants / Legal Professionals

Domestic Violence Field Workers, Teachers
YOUR INVITATION
We wish to invite Indigenous and non-Indigenous people from Australia and throughout to attend the conference to share and gather information. We also extend an invitation to participants to join us at the conference dinner in a relaxed atmosphere. To ensure that delegates attend and participate, it is important to note that to show accountability of delegates in meeting their obligation; each delegate will receive a Certificate of Attendance only when they attend 85% of all the conference sessions. In addition, delegates will receive a link to ICS' Dropbox account with all papers & presentations presented at the conference.
​
Who: Individuals, Groups, NGO's, Government Agencies & Others​
When: DECEMBER 11-13, 2023
Where: The Hilton Cairns Queensland
Time: 9.00am
WARNING: Limited availability. Please register online or contact us via email, should you have any further queries.
WHO ARE WE
Indigenous Conference Services (Australia) is a privately owned Indigenous business which specialises in events and conferences. Even though we are a self funded enterprise, we come from a grass roots background with a burning passion for social justice issues. As such, we seek to compliment the workings of community initiatives and organisations across a broad spectrum of Indigenous affairs. The events that we design seek not to have a political agenda however, to compliment local, state and national organisations. Indigenous Conference Services (Australia) seeks to employ local community members wherever possible and gives a strong undertaking to adhere to local customs and protocols.
​
CONFERENCE PARTNERS
​Integrated Companies Serving Australia are a not for profit enterprise, we are continually seeking to partner with organisations. ICS-MEES Pty Ltd is totally Indigenous owned and over time has help establish Indigenous controlled organisations free of charge. Our next major project is to establish and develop a full Indigenous Children Services within the Wide Bay region. Our vision for the service is that it will be a stand-alone, privately sponsored organisation in which the core values are the protection of our children through reducing the number of children entering the state-controlled child safety and care.
​
UNITED NATIONS DECLARATION
UN Declaration on the Elimination of Violence against Women recognises the urgent need for universal application to women of the rights and principles with regard to equality, security, liberty, integrity and dignity of all human beings, affirming that violence against women constitutes a violation of the rights and fundamental freedoms of women and impairs or nullifies their enjoyment of those rights and freedoms, and concerned about the long-standing failure to protect and promote those rights and freedoms in the case of violence against women, recognising that violence against women is a manifestation of historically unequal power relations between men and women, which have led to domination over and discrimination against women by men and to the prevention of the full advancement of women, and that violence against women is one of the crucial social mechanisms by which women are forced into a subordinate position compared with men, concerned that some groups of women such as women belonging to minority groups, Indigenous women, refugee women, migrant women, women living in rural or remote communities, destitute women, women in institutions or in detention, female children, women with disabilities, elderly women and women in situations of armed conflict, are especially vulnerable to violence.
CELEBRATE INDIGENOUS STORIES
Come and celebrate Aboriginal and Torres Strait Islander cultures, strengths, successes and empowerment. To share each other's stories and ideas about what has worked for you or your community and how we address life's challenges.
BENEFITS OF ATTENDING FOR THE EMPLOYER
As an employee, we are asked to present valid reasons why we should attend. Listed below are valid points that can be raised with your employer to justify your attendance:
Staff attending conferences regularly tend to become long term employees

An event such as this adds to the positive moral of staff

Conferences are a great way of providing ongoing training

Provides the opportunity to further enhance the organisation knowledge base

Allows delegates to showcase the organisation nationally and internationally

May provide organisations with new ideas

Gives organisations a voice at a national/international level

Provides an opportunity to evaluate various programs

Because this event is conducted over a short period, staff are only absent for a minimal amount of time
CALLING FOR PAPER
To ensure grassroots community programs are highlighted, no less than 50 per cent of the conference proceedings are and is devoted to community groups. If your paper is selected, you may have more than one presenter to present your paper. However, only two presenters will be entitled to the registration discount. If you are chosen to present at the conference, your paper will form part of the conference proceedings and be distributed at the conclusion of the event with all other presentations. To further ensure the continued success of the conference, an Indigenous working group is being established to advise on correct adherence to cultural equilibrium. If you are interested in submitting a paper please, Click here to read more
​​
(Register early to get a discount!) Please note that registrations are set out in an affordable way for organisations, which changes on a monthly basis. Hence the earlier you register, the more savings for your organisation. Registration fees include all day access to the event, available conference papers, daily lunch and refreshments for registered delegates only. Fees do not include travel costs or accommodation. Registration fees are non-refundable and must be received within 7 DAYS from being issued an invoice. Otherwise, bookings will not be considered. To register, please click here to registration page and complete the form or you can also request for a conference brochure and the registration form to be sent to you by email at adminics@iinet.net.au ​ TO REGISTER - CLICK HERE
​
EMPOWERING DELEGATES​
The conference may or may not save you or your organisation, time, money and manpower. However one thing the event guarantees is the opportunity to enlarge your network and information base, thus empowering delegates to make greater informed decisions.
​
THE CONFERENCE AGENDA
(This agenda may change without prior notice to ensure a smooth flow of the conference proceedings)
DAY 1 (DECEMBER 11, 2023)
8:00am Registration ~ Networking with Delegations
8:15am Master of Ceremony Safety Announcement
8:30am Welcome to Country followed by Traditional Performances
9:00am Formal Opening Keynote Session
9:45am Keynote Session: The Australian Government is Taking Action
10:30am Morning Tea ~ Networking with Delegations
11:00am Keynote Session: Healing environments: Housing, community design and Indigenous wellness
11:45am Keynote Session: Strength of Indigenous women demanding a future
12:30pm Lunch Break ~ Networking with Delegations
1:30pm Keynote Session (Room A): Legal Service Delivery and Two-Way Learning: from Relationships into Practice
2:15pm Keynote Session (Room B): Supporting First Nations women and children experiencing technology-facilitated abuse
3:00pm Afternoon Tea ~ Networking with Delegations
3:30pm Keynote Session: Cave Man No More, Modern Man Now: Perpetrator accountability program
4:15pm Keynote Session: Cultural Healing in Indigenous Communities
6.00pm CONFERENCE NETWORKING DINNER
​
DAY 2 (DECEMBER 12, 2023)
8:30am Registration ~ Networking with Delegations
9:00am Keynote Session: Embedding Culture, Improving Wellbeing
9:45am Keynote Session: Deadly Indigenous Youth Program
10:30am Morning Tea ~ Networking with Delegations
11:00am Keynote Session: Empowering First Nations Women through Sports
11:45am Keynote Session:
12:30pm Lunch Break ~ Networking with Delegations
1:30pm Keynote Session: Best Practice: Aboriginal Family Violence Case Management
2:15pm Keynote Session: The Women's Safety and Justice Taskforce
3:00pm Afternoon Tea ~ Networking with Delegations
3:30pm Exploring Best Practices For Indigenous Suicide Prevention
4:15pm Yarning Circle -Reflections & Debrief
5.00pm END OF CONFERENCE
DAY 3 DECEMBER 13, 2023 (POST-CONFERENCE MASTERCLASS)
For 2023, we offer new and exciting innovation for our conferences. Day 3 is devoted to a professional development workshop or masterclass. As such, we have introduced several exciting networking and professional development innovations which is an extra cost for your chosen masterclass. Day 3 is optional so please make sure you complete your registration form with the masterclass included if you intend to attend.
​
OPTION 1 - CONFERENCE MASTERCLASS - HEALING CIRCLE WORK
​The Healing Circle Work masterclass addresses emotional challenges and barriers faced by people who have had traumatic experiences. Healing Circle Work is not a therapeutic program, but therapeutic outcomes are experienced. As participants, you will learn to live life in the moment recognising and understanding your own spirituality and gaining the ability to enter the moment to reaffirm yourselves. ​This workshop will teach you to learn to appreciate and be accountable for your highest good, and the highest good of others around you. Healing Circle Work is provided in group sessions, and is suitable for both Indigenous and non-Indigenous participants over 18 years of age. Reserve your place now and let us unlock this ancient Aboriginal wisdom and knowledge shared with all peoples.
​
Healing Circle Works is strictly limited to 10-12 people only. Cost is $350 per person.
​
​
​
​
​
​
​
​
​
​
​
​
​
​
​​
OPTION 2 - CONFERENCE MASTERCLASS - The Gatekeeper Cultures and Spirituality - Interventionist to Suicide
​Worrying about how your team, family and community effectively assist and manage clients experiencing intergenerational trauma? Indigenous peoples around the world endured several generations of trauma and other neurological effects and compromised behavioural immunity which leads to behavioural indicators such as substance abuse and suicide. Our current generation is impacted by structural violence, poverty, racism, governmental neglect and ongoing hostilities, and unfortunately, our mob have learned our lessons in traumatiSation as well wherein many situations, we have internalized the trauma imposed on ourselves and turned onto our own families, communities, and selves.
This workshop will teach you:
The strong benefits of recapturing and revitalizing our languages, cultures and spirituality

How to become an interventionist to suicide in your communities

Understand and utilise trauma-informed care to heal ourselves, our clients, and our communities.

Strategies in managing clients and families affected by intergenerational trauma and break the cycle of suicide in our communities.

In Just One Day You Can Learn Strategies for how to become an interventionist to suicide and work effectively with your clients who are experiencing intergenerational trauma and their families.
​
The Gatekeeper Cultures and Spirituality - Interventionist to Suicide is strictly limited to 30 people only. Cost is $350 per person.
​
​
​
​
​
​
​
​
​
​
​
​
​
​
​
​
​
​
​
​
​
GUEST SPEAKERS
The 2023 National Indigenous SAY NO Against Domestic Violence Conference is blessed with a kaleidoscope of First Nations guest speakers, sharing stories, successes and challenges they've overcome, presenting great opportunities and inspiration for delegates to participate in an event that is devoted to the sharing of Culture, Empowerment, Education & Networking. Drawn from a variety of cultural backgrounds, professional careers and grass-roots community commitments, this year's conference speakers are the difference between an ordinary and extraordinary event; one that is soon forgotten and one which lingers in attendees' memories, a source of tremendous benefit long after the conference is over.
Click Here for Guest Speaker's Profile
​
REGISTRATION
Register early to get a discount! Please note that registrations are set out in an affordable way for organisations, which changes on a monthly basis. Hence the earlier you register, the more savings for your organisation. Registration fees include all day access to the event, available conference papers, daily lunch and refreshments for registered delegates only. Fees do not include travel costs or accommodation. Registration fees must be received within 7 DAYS of from being issued an invoice. Otherwise, bookings will not be considered. To register, please click on the registration button and complete the form or you can also request a conference brochure and the registration form to be sent to you by email at adminics@iinet.net.au ​
​
CONFERENCE VENUE AND ACCOMMODATION
​
Cairns is truly a destination to impress everyone. From the moment you fly in over lush tropical green rainforest and aqua blue reefs of the great, you know you are truly in a special part of the world. Experience the warmth of our genuine Australian hospitality at the Hilton Hotel Cairns. Prominently situated on the marina, providing guests with both a direct gateway to the reef, tours and attractions and the perfect Cairns getaway. The Hilton Cairns is deemed as the waterfront retreat near the Great Barrier Reef. Set amid tropical greenery on Cairns' waterfront, the hotel is a gateway to the Great Barrier Reef. The Reef Terminal, where the majority of trips depart, is just 400 meters from the hotel. It is also within 22 kilometers to reach the Crystal Cascades and Cairns Botanic Gardens. The hotel has a lagoon-style outdoor pool and treatments spa.The Hilton Hotel and Cairns is on the lands of the Mandingalbay Yidinji peoples who are the Traditional Owners of both land and sea Country and have been living on the edge of the Great Barrier Reef amongst the Wet Tropics World Heritage rainforest for thousands of years.
CONFERENCE NETWORKING DINNER CRUISE
​
​As they say, all work and no play, makes for a dull conference. So to overcome this, the conference secretary has organized a conference dinner to be held on the first night of the event. This dinner will give delegates the opportunity to further network while letting your hair down in an informal setting. The conference dinner will be a private charter dinner cruise with the Spirit of Cairns at a cost of $150 per person including a three course meal. The conference dinner is additional to the conference fees and bookings must be made prior to the event.
A Cairns Dinner Cruise is the perfect way, to end a perfect day in paradise. Boarding our sailing catamaran at the Marlin Marina, you'll enjoy an evening of calm water cruising on Trinity Inlet, taking in the sights and sounds of this tropical port city and its surrounding mangroves, as they transition from day to night. Every journey begins with bubbles, as all good dinner cruises should. With your glasses charged, stroll the interior or exterior decks and admire the view as the sky transforms from blue to red to orange and finally a silky black, filled with thousands of sparkling stars. Your journey takes you deep into the heart of Trinity Inlet and across the waterfront precinct of Cairns, from the Cruise Liner Terminal to the Esplanade. The water is calm, the weather mild and the night is yours to enjoy, with entertainment and a delicious 3 Course Buffet Dinner featuring some of the region's best produce, including seafood. The luxurious Spirit of Cairns sailing catamaran is fully licensed, selling a range of beverages, including tropical cocktails. This is the ultimate in waterside dining.
​
When Do We Go
The Spirit of Cairns dinner cruise departs Marlin Marina at 6.30pm and returns at 9pm. Check-in and boarding is at the boat, moored at Marlin Marina, starting from 6 pm. A complimentary drink is served on arrival and the bar is also open for further drink purchases throughout the trip. The conference dinner cruise is scheduled for the evening of Day 1.
​
What Will You See / Do
Enjoy a fantastic evening of calm water cruising with entertainment, delicious 3 course buffet meal and fabulous views, including sunset over the rainforest-clad mountains (depending on the time of year). Starting at Marlin Marina, Spirit of Cairns takes you on a journey deep into the interior of Trinity Inlet and its winding tributaries. Keep your eyes peeled, you might even see a crocodile. The cruise passes along Cairns' waterfront and Esplanade precinct, delivering panoramic views of the twinkling night lights of this port city.
​
What Do You Need To Bring / Wear
​Yourself and your smile, for a great evening ahead. Tropical cocktail attire is suggested, with a light jacket for the winter months. Footwear is mandatory, with suitable shoes for boating recommended. Although it's a calm water cruise, you will find it more comfortable moving around the boat in flat rubber soled shoes. Don't forget to bring a little cash, EFTPOS or credit card for your bar purchases.
​
Highlights & Inclusions
A 2.5 hour calm water sunset / evening cruise

Luxurious air-conditioned vessel

Large outdoor decks

Complimentary glass of sparkling wine, beer or soft drink on arrival

Delicious hot and cold 3 course buffet, featuring fresh seafood and local produce

Live Music by some of Cairns' best musicians
TRAVEL
One of the prohibitive factors in attending a conference is the airfare component. Our company strives in making our event a lesser burden on the individual or organisation by negotiating competitive and affordable travel packages. Indigenous Conference Services (Australia) also recognises that some NGO's or other agencies will need to seek additional funding to attend, therefore First Nations Travel Agency quotation can be made out to either pay ASAP or to consider the time that is required to obtain funding. For the best possible airfares and seat availability, please confirm your attendance ASAP. All of our booking is made through First Nations Travel, a new 100% indigenous owned travel agency here to make booking your flights stress free and relaxing for an enquiry please phone us on +61 4557 76 668 or send us your expression of interest by email: adminics@iinet.net.au
​​
PRE/POST-CONFERENCE INDIGENOUS TOURS
Mandingalbay (MAN-DIN-GUL-PIE) tours and events provide visitors to Cairns and Tropical North Queensland with
the chance to experience ancient lands through ancient hands. Mandingalbay Yidinji Guides cover topics of cultural
significance, and lead interpretative walks, showcasing traditional use of natural resources used for medicinal
purposes and sustenance. Mandingalbay Ancient Indigenous Tours is 100% Indigenous owned and operated.
​
MONEY SAVING IDEAS
The event secretary has come up with some great ideas on how to save money for you and your organisation.
​ACCOMMODATION: We have negotiated a special room rate for delegates at the venue. To avail for this special discounted rate, contact us and advise your arrival or check-in date and departure date so we can send you the accommodation tax invoice accordingly.
TRAVEL: We have engaged First Nations Travel Agency to negotiate with all the relevant stakeholders for hotel rates.
CONCESSION: A special registration rate for university students is being offered for a flat rate of $750
​
​
FIRST NATIONS TRAVEL AGENCY
Contact: Phone 07 40009111
Email. adminics@iinet.net.au to request a quote
Further advantage to using First Nations Travel Agency for your airfares is that if something goes wrong, you have greater access to your travel agent if required. Our company strives in making our event a lesser burden on the individual or organisation by negotiating competitive and affordable travel packages.
To book your accommodation and avail yourself of the special delegate discount rates, Indigenous Conference Services has negotiated special rates for delegates and speakers attending the conference, when you complete your registration form you will see a sector highlighted accommodation need. It is possible to stay outside the venue however this may lead to a higher cost to your organisation. Please note that when registering you have 7 days from the issue of the conference secretariat to make payment this is, so your accommodation is locked in.
​
First Nations Travel Agency (FNT), is a subsidiary of ICS Australia being the first Aboriginal owned travel agency, offering a full range of travel and accommodation services. As we are all aware of the hidden cost of attending a conference is travel and accommodation, First Nations Travel Agency specialises in providing Indigenous and non-Indigenous communities and individuals with the lowest available airfares and accommodation to delegates attending Indigenous conferences throughout Australia.
​
As the old saying goes the bigger the group, the lower the cost. This principle especially applies to travel and accommodation. In many areas of Australia, choice and selection of flights are limited due to the monopoly of regional airline companies operating in remote communities. Hence, we cannot do much in bringing the airfare costs down. Also, upon arriving at your destination you then have to organise accommodation, and this is where the costs are starting to add up. However, First Nations Travel Agency strives to make bookings seamless and hassle-free for your organisation.
​
First Nations Travel's business plan is based upon the principle that at any one time there is more than one Indigenous person / organisation requiring travel and accommodation. As such, First Nations Travel have negotiated and secured special rates with all of the major players within the travel and hotel industry. First Nations Travel have secured an unbelievable special rate with the host venue for those delegates who wish the convenience of staying onsite. Your accommodation costs can now be added to your conference registration fees, reducing the amount of administration work in your accounting and acquittals. It needs to be noted that your accommodation must be paid within seven days of the invoice.
​
Indigenous Conference Services and First Nations Travel highly recommends that your airfares component should be booked as an open, changeable ticket and that you buy travel insurance to protect yourself and belongings. Travelling interstate, overseas or to another city for personal or business reasons involves planning, expense and unfortunately, some risk too. Some of these risks could include the financial losses you experience due to travel changes, cancellation or interruption, medical expenses, baggage damage or theft, and more. A travel insurance policy can provide you with cover you may need for financial losses caused by a wide range of events that can affect your trip, whether they occur before, during or even after your trip. A typical travel insurance policy will have coverage for a traveller's main concerns, including trip cancellations, medical emergencies, travel delays, and lost luggage. Travel insurance should be a priority in all travel arrangements, whether you travel regularly, occasionally or you are setting off on a once-in-a-lifetime trip. Some holidays, such as ski trips or voyages on cruise ships, may require special policies. When you're travelling overseas, the Australian Government advises that travel insurance is as important as a passport, regardless of your destination. Please click here for more information about travel insurance in Australia.
VISA TO AUSTRALIA due to covid-19 please follow travel advisory from Australian embassy near you.
If you are an international guest or speaker, please note that citizens of some countries require visas before entering Australia. To obtain an Australian Visa, you may require a letter of invite from the conference secretariat. To obtain the letter of invitation, the guest must have registered for the conference and paid the required conference cost. This is refundable if visas are not approved, you should allow a minimum of 60 days for visa processing at the nearest Australian Embassy. Please note, processing visa documents in some countries may take longer, depending on your country of origin. Visas can be obtained online from the Australian Federal Government's Department of Home Affairs website at this link https://immi.homeaffairs.gov.au/visas/getting-a-visa/visa-finder/visit#
SPONSORING THE CONFERENCE
ICS Conferences have developed flexible sponsorship packages to sponsor the conference either in part or in full. Sponsorship is a great way of promoting your organisation/ company/ department to all delegates attending the conference. Sponsorship opportunities are only open to businesses and private enterprise, not individuals. Indigenous Conference Services (Australia) will be of further assistance in tailoring your sponsorship arrangement. Please phone us on +61 4557 76 668 or send us your expression of interest by email: adminics@iinet.net.au
CONTACT US
ICS-MEES Pty Ltd
Indigenous Conference Services (Australia)
Postal Address: P.O.Box 702 Edmonton LPO Edmonton QLD 4869
Email: adminics@iinet.net.au
Phone: 07 4000 9111, +61 4557 76 668
Please note this website is continually being updated.
Having issues finding what you are looking for, email adminics@iinet.net.au.
​​
​
​