Indigenous Conference Services is 100% Indigenous-owned and operated. ICS conferences and events are developed in a
Culturally-appropriate manner

In-line with community controlled beliefs, values and cultural protocols

Cost effective for organisations and

Brings together representatives from Australian governments and the Aboriginal and Torres Strait Islander and mainstream health sectors, grassroots communities and Elders

ICS believes that an holistic approach needs to be taken in all facets of its conference agendas and in developing projects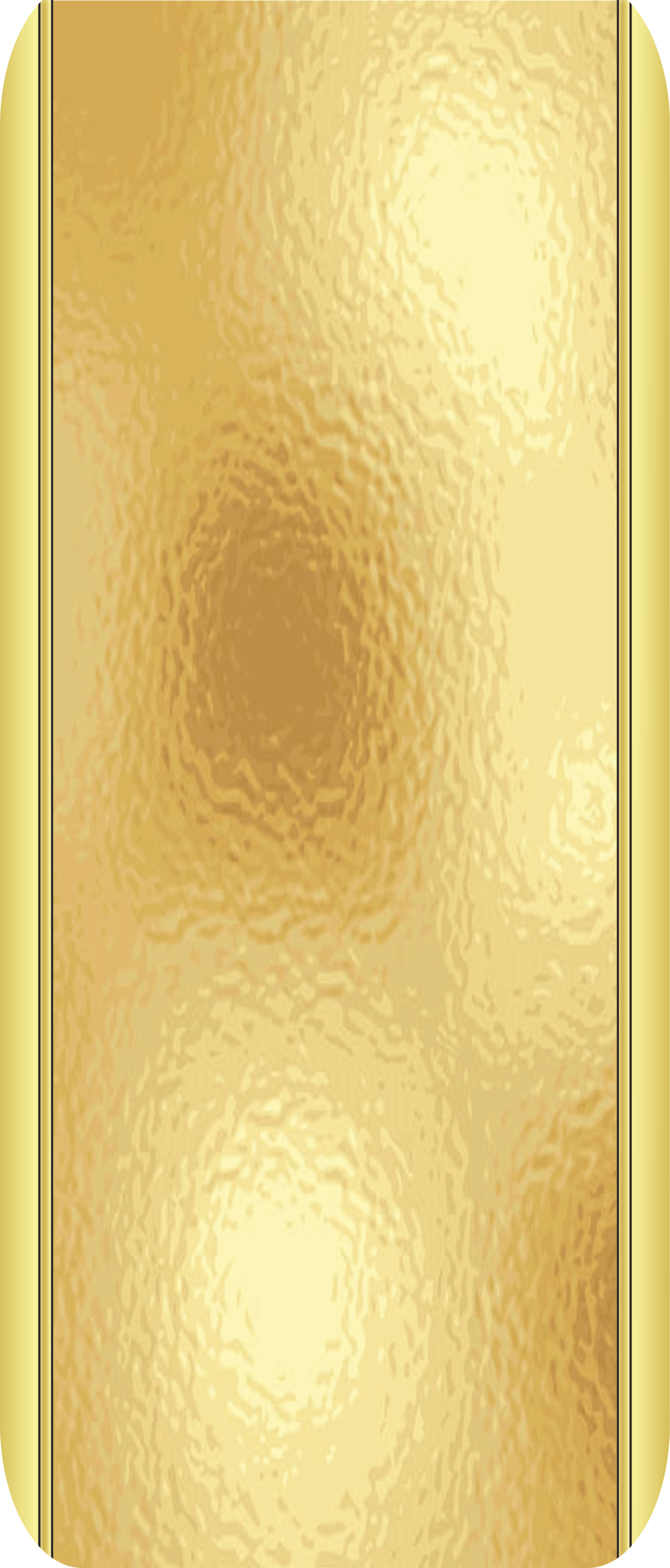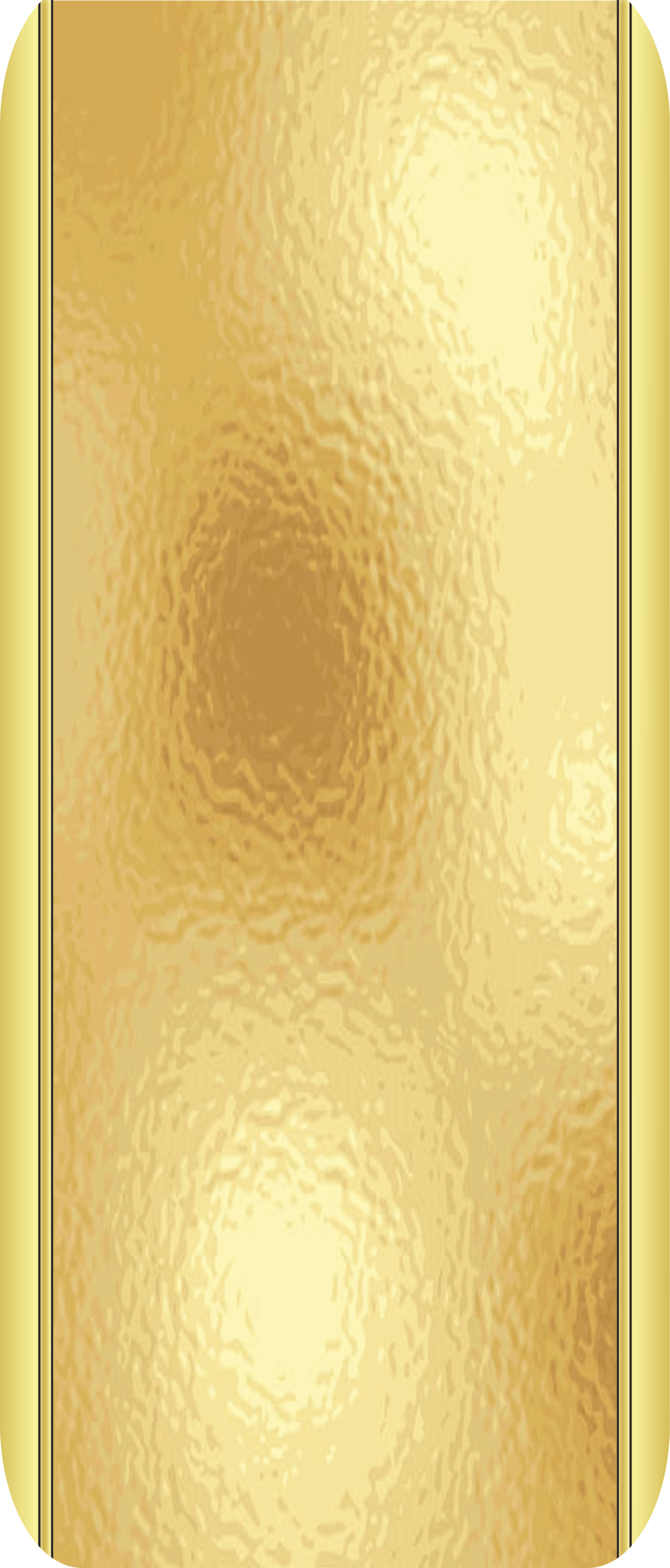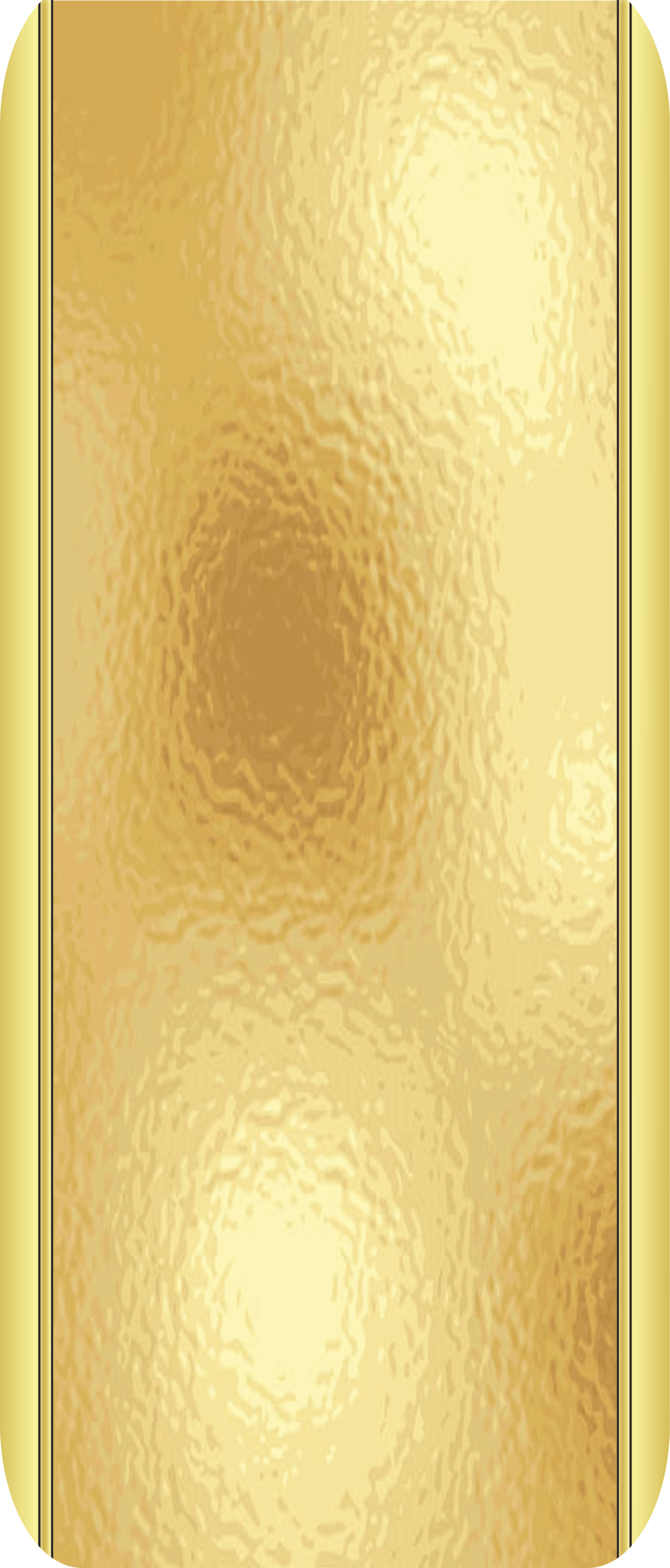 2023 NATIONAL FIRST NATIONS BUSINESS ENTERPRISE CONFERENCE
​
sEPTEMBER 18-20, 2023
HILTON INTERNATIONAL hotel
cairns qld, australia
​
​
​
​
​
ACKNOWLEDGMENT TO COUNTRY
As an Aboriginal organisation, Indigenous Conference Services knows how important it is to work in a culturally safe and respectful environment wherein workers in the industry providing support to our people genuinely understand the importance of culture, country, history, community and family as well as achieve a level of cultural competency so that they can work collaboratively and respectfully alongside our people.
​
In Australia, the protocol is to recognise the Traditional Owners of the land to which we are gathering. Therefore, all presentations must begin with an acknowledgement to country and acknowledgement to local Traditional Elders. All presentations must begin with words like, "We wish to acknowledge and respect the traditional custodians whose ancestral lands we are to meet upon. We acknowledge the deep feelings of attachment and relationship of First Nations peoples to Country. We also pay respects to the cultural authority of First Nations peoples visiting/attending from other areas of Australia who are present here".
​
THE CONFERENCE
The 2023 First Nations National Business Enterprise Conference aims to bring together individuals and business professionals from all sectors, to share knowledge and insight necessary to build successful First Nations businesses enterprise. The conference is a fantastic opportunity to share successes and learn new strategies and practices from business owners who are striving to be market leaders in their field. Through strengthening connections with First Nations business owners, entrepreneurs, and their networks, our goal is to cultivate strong and successful community ecosystems that support Indigenous excellence. This conference is designed to be proactive and focus on the why and how of business. The positive outlook is designed to make the statement: it is no longer acceptable to pay First Nation's peoples to stay poor. With this in mind, we invite you and your organisation to participate wholeheartedly in this event.
The conference will be held at Hilton International Hotel on September 18-20, 2023. This three-day conference will be organised alongside the 2023 National First Nations Employment & Training Conference and 2023 First Nations International Tourism Conference which bring together organisations, employers and government agencies to discuss and paint a bigger picture of Indigenous employment. Each of these conferences are stand-alone events; however, in some cases, the prevalence of the same topic are intertwined, where it is possible to have keynote sessions or discussion panels involving delegations from all three conferences.
This unique concept will allow individuals to choose sessions at any of the three events at any given time. For after all, in real terms as a business, whether in a tourism business or hospitality business in general, employment is definitely a prominent issue at this point in time. Thus, all three events will highlight issues that cut across all three conferences. The events motto is economic freedom without being paid to be poor.
Over the years, Indigenous employment has changed considerably. Supporting First nations businesses, founders, and organisations to build collaborative partnerships that promote success and ensure a strong community outlook. Hence, it is envisaged that these conferences will be one of the largest Indigenous gathering happening in Cairns post-pandemic. Furthermore, the conference is designed as a collaborative process structured to facilitate an exchange of ideas and information so that joint solutions could be developed. This joint leadership approach served to ensure that our Aboriginal & Torres Straits Islander cultural heritage are acknowledged and celebrated, be it in business, tourism and employment sectors.
​
THE CONFERENCE PHILOSOPHY
The conference is designed to equip and empower delegates and drives First Nations peoples forward. The conference will also take an in-depth look at present day government policies and how they may affect our future. Today we have the largest number of representatives ever elected. This has in some way given Indigenous people a voice to the highest level in Local, Territory, State and federal governments. This conference aligns with the Australian Government's priorities for its Indigenous Advancement strategy to make sure efforts are effectively targeted towards:
​
The positive impact that education has on the future success of individuals, families and communities is clear. Children who go to school have better life outcomes.

Employment, economic development and social participation improve the lives of families and communities. The right conditions and incentives need to be in place for First Nations peoples to participate in the economy and broader society.

Growing up in a healthy and safe home and community is essential for families to thrive and reach their full potential.
​​
THE CONFERENCE THEME
Indigenous enterprises is key to increasing employment and strengthening Indigenous economy. However, many First Nations businesses fail within their first year of practice. Establishing collaborative partnerships between Indigenous businesses, communities, government bodies and mainstream organisations is beneficial for all parties involved. Most importantly, it helps First Nations communities and corporations to regain the control of their economy and wealth. To succeed in the sustained employment of First Nations peoples workforces and First Nations business owners, organisations must further their communication and collaboration, and develop their processes to meet changing policies.
Similarly, Aboriginal and Torres Strait Islander entrepreneurs strengthen Indigenous enterprises through partnerships and collaboration. The conference aims to initiate the building of useful business network through collaboration to deliver mutually beneficial goals for sustainable business outcomes and employment of our mob. Building capability and capacity for Indigenous business owners drives financial independence and wealth creation opportunities for businesses and communities is now possible. The conference will provide opportunity for delegates to brainstorm and develop strategies for industry and government to engage with Indigenous communities to build stronger business and industry networks and to advance business opportunities in rural and regional communities.

The conference will highlight how First Nations and mainstream businesses are working together with government and First Nations peoples to find innovative ways to address the challenges faced by Indigenous businesses. The conference will include keynote speakers, practical workshops, exhibitions/expo and concurrent sessions as well as yarning circles and interactive panel discussions. The conference is not politically based, rather should be seen as an opportunity to access information and networking opportunity that is not readily available.
​
​
THE CONFERENCE AIMS
The 2023 First Nations National Indigenous Business Enterprise Conference aims to give a voice to First Nations peoples to share their concerns, their story and experiences whilst seeking or maintaining their business enterprise especially during the pandemic. This conference presents a chance for First Nations engage with industry leaders and peers, to learn cutting edge innovations and techniques as well as hear firsthand experiences from First Nations peoples. The conference objectives are designed to empower and stimulate discussion in a positive manner that can and may be used back in our work environments to further develop strength, unity and education. Moreover, one of the most powerful objectives that Indigenous peoples have is the strength to overcome adversity through the power of sharing knowledge and therefore the conference will attempt to foster all of the issues set out in this conference. The conference believes that the participation of First Peoples in the consultation, planning, formulation of policies and programs is fundamentally important to achieve our desired goal for Indigenous economic development. Moreover, the conference also aims to:
Provide an open and frank forum for discussion

To promote Aboriginal self-determination and self-management

To promote further First Nations economic, social and cultural development

To highlight that First Nations Peoples are intricate part of the Australian fabric

To promote leadership in Indigenous communities

To highlight First Nations Peoples are succeeding

Strengthen the existing networks of First Nations Entrepreneurs
​
WHY ATTEND
This conference presents a unique opportunity for delegates to participate in a positive environment that is dedicated to the sharing of information and the empowering of all who attend. In our everyday working environment the day to day stresses of our positions tends to limit us in expanding our knowledge and networks. Whether you work at a community level or at governmental level, the opportunity to network and gain contacts outside of your local region tend to be limited, this is why this conference will be so valuable to participants. Hence, all Indigenous people and non-indigenous people whether you're a tourism operator or employed in the industry, who have a vested interest in First Nations Tourism, First Nations Business & First Nations Employment towards self-determination are invited to attend. This conference presents a unique opportunity for attendees to participate in a unique event which is devoted to the sharing of information and the empowering First Nations people. ​
​
WHO SHOULD ATTEND ​
Indigenous Men & Women

Indigenous Business Operators

Aboriginal Community Groups

Community Elders/Leaders

Employment Agencies and RTOs

Researchers

Policy makers

Community representatives

Government – Local, State/Territory and Commonwealth

Students & Jobseekers

Community cooperatives

CEOs, Executive Management, Program Managers

Government and Non-Government Organisation Representatives

Economists, Researchers, Scientists

Chairs, Principals and Board Members

Department Heads: Indigenous Education, Economic Development, Indigenous Employment

Aboriginal Corporations

Aboriginal Councils and Shires Not-for-Profits

Mainstream Corporations

Public & Private Schools

Higher Education
YOUR INVITATION ​
We wish to invite Indigenous and non-Indigenous tourism business operators from Australia and throughout to attend the conference to share and gather information. We also extend an invitation to participants to join us at the conference dinner in a relaxed atmosphere. To ensure that delegates attend and participate, it is important to note that to show accountability of delegates in meeting their obligation, each delegate will receive a Certificate of Attendance only when they attend 85% of all the conference sessions. In addition, delegates will receive a compilation of all papers & presentations presented at the conference.​
Who: First Nations Peoples, Indigenous and Non-Indigenous Businesses, Government Agencies & Others
When: September 18-20, 2023
Where: Hilton International Hotel Cairns QLD
Time: 9.00am – 5.00pm
Conference Networking Dinner
​
SHARE & CELEBRATE FIRST NATIONS STORIES & EXPERIENCES
Come and celebrate Aboriginal and Torres Strait Islander cultures, strengths, successes and empowerment. So that we may share each other's stories and ideas in an atmosphere that empowers and strengthens all delegates.
FOR THE BOSS​
​As an employee, professional development is an ongoing process and needs to be kept continually updated with the latest industry trends and methodology. Listed below are valid points that can be put forward to the employer to justify your attendance at the conference.​
Staff attending conferences regularly tends to become long term employees.

An event such as this adds to the positive morale of staff.
Conferences are a great way of providing ongoing training.

Provides the opportunity to further enhance the organisations knowledge base.

Allows delegates to showcase the organisation nationally and internationally.

Provide opportunities for organisations to develop new ideas and program innovations.

Gives organisations a voice at a national level.

Provide an opportunity to evaluate various programs

The event is conducted over a 2-3 day period, hence staff are only absent for a minimal amount of time.
​
CALLING FOR PAPERS
Guidelines in Submitting Paper:​
Papers should not contain offensive language and take into account cultural sensitivities of Australian first nation people.

Papers must treat the themes in a manner that contributes to further discussion of conference aims.

Conference papers must be presented in the finish format not less than 60 days prior to the event.

The second round of calling for papers closing date will be on June 30, 2023.

Papers that are not chosen in the first round may be resubmitted in the second round.

Papers MUST be submitted in Microsoft Word format. Papers other than this format will NOT be considered.

Authors of papers presented at the conference will be formally notified of their acceptance in writing.

Registration fee of $750 will apply to all persons submitting papers payable within 7 days upon notification acceptance of papers.

Papers should explore ways in which the themes show up in the philosophy of the conference.

All papers must be presented in a positive and informative light.

To submit a paper, please complete the online form at this link: SUBMIT A PAPER HERE
THE CONFERENCE AGENDA
​(This agenda is not final and published only to guide those who will be submitting paper. It will change without prior notice)
​
FIRST DAY - September 18, 2023
8:00am REGISTRATION
9:00am Welcome to Country, Cultural Performance & Group Photo
9:30am Formal Opening Keynote: First Nations Peoples Connection to Land, Sea & Country
10:30am MORNING BREAK~Network with Exhibitors & Service Providers
11:00am KEYNOTE Driving Indigenous prosperity through collaboration
11:45am KEYNOTE Developing employment strategies for a healthy work environment
12:30pm LUNCH BREAK~Network with Exhibitors & Service Providers
1:30pm CONCURRENT SESSIONS:
A. Developing strategies to strengthen Indigenous leadership and capability
B. Advancing Indigenous economic development
C. Tackling the challenges of operating a business in rural and remote Australia
2:15pm CONCURRENT SESSIONS:
A. Accelerating the growth of Indigenous women entrepreneurs
B. Improving educational outcomes for Indigenous Youth
C. Providing opportunities through continuous upskilling and training
3:00pm AFTERNOON TEA~Network with Exhibitors & Service Providers
3:30pm KEYNOTE Identifying new opportunities and growing your Indigenous business by diversifying your income
4:15pm YARNING CIRCLE ~ Reflections of the Day
6:30pm CONFERENCE NETWORKING DINNER
​
SECOND DAY - September 19, 2023
8:30am REGISTRATION
9:00am KEYNOTE Empowering the Indigenous community by instilling a strong sense of cultural identity and belonging
9:45am KEYNOTE Engaging families and amplifying partnerships through connected learning
10:30am MORNING TEA~Network with Exhibitors & Service Providers
11:00am KEYNOTE Practical strategies to prepare Indigenous young people for work
11.45am KEYNOTE Supporting Indigenous female entrepreneurship
12:30pm LUNCH BREAK~Network with Exhibitors & Service Providers
1:30pm CONCURRENT SESSIONS:
A. Digital Technology - An alternative for remote employment service delivery
B. Co-designing culturally appropriate programs and initiatives to improve development outcomes for Indigenous children
C. How to effectively increase student attendance and engagement by unlocking student agency and building cultural pride
2:15pm CONCURRENT SESSIONS:
A. Barriers to employability for Indigenous Youth At-Risks
B. Developing cross-sector partnerships for financial stability and sustainability
C. Effectively attract, upskill and retain Indigenous employees
3:00pm AFTERNOON TEA ~ Network with Exhibitors & Service Providers
3:30pm KEYNOTE Strengthen Indigenous enterprises through partnerships and collaborations
4:15pm YARNING PANEL
5:00pm CULMINATION ~ END OF CONFERENCE: Distribution of Certificates
THIRD DAY - September 20, 2023 POST- CONFERENCE MASTERCLASS
​​
THE SPEAKER'S PROFILE (Coming Soon)
​
REGISTRATION​
REGISTRATION FEES (REGISTER TO GET A DISCOUNT!) Please note that registrations are set out in an affordable way for organisations which changes on a monthly basis. Hence, the earlier you register the more savings for your organisation. Registration fees include all day access to the event, available conference papers, daily lunch and refreshments, for registered delegates only. Fees do not include travel costs or accommodation. Registration fee is non-refundable and payment must be received within 7 DAYS from being issued an invoice. Otherwise, bookings will not be considered.
​
To register, please click on the registration page and complete the form or you can also request for a conference brochure and the registration form to be sent to you by email at adminics@iinet.net.au
​
CONFERENCE NETWORKING DINNER
As they say, all work and no play, makes for a dull conference. The conference dinner will give delegates the opportunity to further enrich and develop their personal and professional contacts whilst letting your hair down in an informal setting. The conference dinner is $150 per person for a three course meal which is additional to the conference registration fees and must be indicated under the section of the conference registration on-line booking form and must be made prior to the event. Additional tickets for an extra non-delegate guest are available at the same cost of $150.00 each, as such delegates are encouraged to bring a guest.
​
A Cairns Dinner Cruise is the perfect way, to end a perfect day in paradise. Boarding our sailing catamaran at the Marlin Marina, you'll enjoy an evening of calm water cruising on Trinity Inlet, taking in the sights and sounds of this tropical port city and its surrounding mangroves, as they transition from day to night. Every journey begins with bubbles, as all good dinner cruises should. With your glasses charged, stroll the interior or exterior decks and admire the view as the sky transforms from blue to red to orange and finally a silky black, filled with thousands of sparkling stars. Your journey takes you deep into the heart of Trinity Inlet and across the waterfront precinct of Cairns, from the Cruise Liner Terminal to the Esplanade. The water is calm, the weather mild and the night is yours to enjoy, with entertainment and a delicious 3 Course Buffet Dinner featuring some of the region's best produce, including seafood. The luxurious Spirit of Cairns sailing catamaran is fully licensed, selling a range of beverages, including tropical cocktails. This is the ultimate in waterside dining.
​
When Do We Go
The Spirit of Cairns dinner cruise departs Marlin Marina at 6.30pm and returns at 9pm. Check-in and boarding is at the boat, moored at Marlin Marina, between 6 pm. A complimentary drink is served on arrival and the bar is open for you to relax on board prior to departure. The conference dinner cruise is scheduled for the evening of Day 1.
​
What Will You See / Do
Enjoy a fantastic evening of calm water cruising with entertainment, delicious 3 course buffet meal and fabulous views, including sunset over the rainforest-clad mountains (depending on the time of year). Starting at Marlin Marina, Spirit of Cairns takes you on a journey deep into the interior of Trinity Inlet and its winding tributaries. Keep your eyes peeled, you might even see a crocodile. The cruise passes along Cairns' waterfront and Esplanade precinct, delivering panoramic views of the twinkling night lights of this port city.
​
What Do You Need To Bring / Wear
​Yourself and your smile, for a great evening ahead. Tropical cocktail attire is suggested, with a light jacket for the winter months. Footwear is mandatory, with suitable shoes for boating recommended. Although it's a calm water cruise, you will find it more comfortable moving around the boat in flat rubber soled shoes. Don't forget to bring a little cash, EFTPOS or credit card for your bar purchases.
​
Highlights & Inclusions
A 2.5 hour calm water sunset / evening cruise

Luxurious air-conditioned vessel

Large outdoor decks

Complimentary glass of sparkling wine, beer or soft drink on arrival

Delicious hot and cold 3 course buffet, featuring fresh seafood and local produce

Live Music by some of Cairns' best musicians
THE VENUE & HOST CITY
The Pullman International Hotel is located in the heart of Cairns CBD & close to the departure point for daily trips to the Great Barrier Reef & other natural attractions. Featuring a central location in the heart of Cairns, Pullman Cairns International offers guests an excellent base from which to explore the city. Fine dining and casual eating are just moments away for guests at the Pullman Cairns Hotel. With plenty of local knowledge, the staff at Pullman Cairns International are on hand to help guests decide what to do.
​​
TRAVEL & ACCOMMODATION
Due to COVID-19, please follow the advisory from your state public health directive. One of the prohibitive factors in attending a conference is the airfare component. With the ever-changing COVID-19 restrictions, First Nations Travel Agency encourages delegates and/or their organisations to book for your airfares online by yourself so that if something goes wrong, you have greater access to your bookings if required. However, First Nations Travel Agency can assist with your accommodation needs to avail yourself of the special delegate discount rates. FNT & Indigenous Conference Services has negotiated special rates for delegates and speakers attending the conference, when you complete your registration form you will see a sector highlighted accommodation need. It is possible to stay outside the venue however this may lead to a higher cost to your organisation. Please note that when registering you have 7 days from the issue of the conference secretariat to make a payment this is so your accommodation is locked in. Our company strives in making our event a lesser burden on the individual or organisation by negotiating competitive and affordable travel packages. Indigenous Conference Services (Australia) also recognises that some NGO's or other agencies will need to seek additional funding to attend, therefore First Nations Travel Agency quotation can be made out to either pay ASAP or to consider the time that is required to obtain funding. For the best possible airfares and seat availability, please confirm your attendance ASAP. All of our bookings is made through First Nations Travel, a new 100% indigenous owned travel agency here to make booking your flights stress-free and relaxing for an enquiry please phone us on +61 4557 76 668 or send us your expression of interest by email: adminics@iinet.net.au
​
VISA TO AUSTRALIA
​
Due to COVID-19 please follow travel advisory from Australian embassy near you. If you are an international guest or speaker, please note that citizens of some countries require visas before entering Australia. To obtain an Australian Visa, you may require a letter of invitation from the conference secretariat. To obtain the letter of invitation, the guest must have registered for the conference and paid the required conference cost. This is refundable if visas are not approved, you should allow a minimum of 60 days for visa processing at the nearest Australian Embassy. Please note, processing visa documents in some countries may take longer, depending on your country of origin. Visas can be obtained online from the Australian Federal Government's Department of Home Affairs website at this link https://immi.homeaffairs.gov.au/visas/getting-a-visa/visa-finder/visit#
SPONSORSHIP OPPORTUNITIES FOR ORGANISATIONS
Flexible sponsorship packages are available. Sponsorship opportunities are only open to businesses and private enterprises, not individuals.
To showcase your organisation to all conference delegates, ICS has developed hassle-free promotional opportunities and sponsorship package according to your budget and tailored to your organisation's needs.
​
Sponsorship packages are available to sponsor the event as:
Gold Sponsorship ($10,000) includes: (1) Keynote session or (2) Break-out sessions, (2) Waived registration fees for your selected staff, (2) Complimentary seats at networking conference dinner, (2) Complimentary display table & (1) USB with photos for reporting purposes.
​
Silver Sponsorship ($7,000) includes: (1) Keynote session, (1) Waived registration fees for your selected staff, (1) Complimentary seats at networking conference dinner, (1) Complimentary display table & (1) USB with photos for reporting purposes.
​
Bronze Sponsorship ($5,000) includes: (1) Break-out Session, (1) Waived registration fee for your selected staff, (1) Complimentary Display Table & (1) USB with photos for reporting purposes.
To sponsor the conference, please contact us. Indigenous Conference Services (Australia) will be of further assistance in tailoring your sponsorship arrangement. Please phone us on +61 4557 76 668 or send us your expression of interest by e-Mail: adminics@iinet.net.au
​
​​
CONTACT US
ICS-MEES Pty Ltd
Indigenous Conference Services (Australia)
Postal Address: 8 Kiwi Court, Pt Vernon QLD 4655 Australia
Email: adminics@iinet.net.au
Phone: 07 40009111, +61 4557 76 668​
Please note this website is new and is continually being updated.
​
​
​
​
​
.
now calling for papers
round 1 open