Indigenous Conference Services is 100% Indigenous-owned and operated. ICS conferences and events are developed in a
Culturally-appropriate manner

In-line with community controlled beliefs, values and cultural protocols

Cost effective for organisations and

Brings together representatives from Australian governments and the Aboriginal and Torres Strait Islander and mainstream health sectors, grassroots communities and Elders

ICS believes that an holistic approach needs to be taken in all facets of its conference agendas and in developing projects
The IMPOSSIBLE IS JUST THE NEXT STEP FOR US IN OUR JOURNEY
WARNING
Aboriginal & Torres Strait Islander are advised when viewing this website that it may contain names, images, voices, photos of people who may have since passed away.
2021 Indigenous Health & chronic disease Conference guest speakers
Please note this website is continually being updated.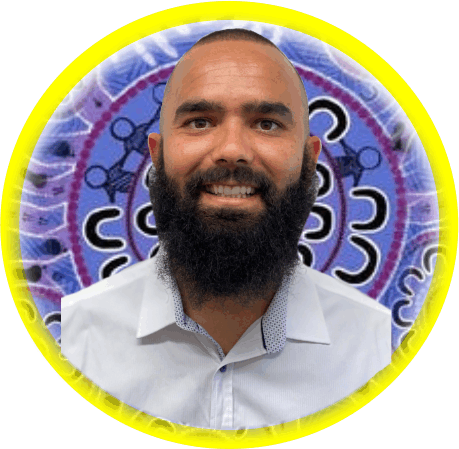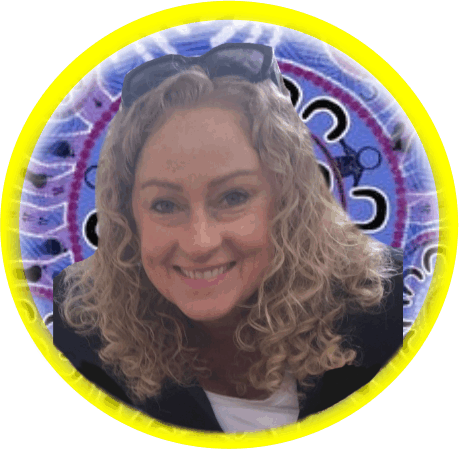 Confirmed Speakers
​
Robert 'Bob' Davis
Chief Executive Officer
Maari Ma Health Aboriginal Corporation NSW
​
Bob Davis is the Chief Executive Officer of Maari Ma Health, an Aboriginal community controlled regional health service dedicated to improving the health of Aboriginal communities in the Far West region of New South Wales, Australia and covers a vast area that is approximately one quarter of the whole of the state of New South Wales. The majority of the region is classified as remote or very remote. He has more than 30 years' experience at Chief Executive Officer/Executive Director level in Aboriginal health in Government and non-Government organisations. He has been a Director on many local, state, national and international boards, and is currently a Director of the Western Health Alliance (trading as Western NSW Primary Health Network), and LiveBetter Board of Directors, Co-Chair of the NSW Agency for Clinical Innovation Aboriginal Chronic Care Network and is a member of the National Health Sector Evaluation Co-design Group for the evaluation of the Australian Government's investment in Aboriginal and Torres Strait Islander primary health care under the Indigenous Australians' Health Programme (IAHP).
​
​
Hayley Longbottom
Waminda's Health and Wellbeing Manager and also an Aboriginal Health Practitioner
Waminda South Coast Women's Health and Welfare Aboriginal Corporation
​
Bio to be updated
​
​
Glen Poole
Chief Executive Officer
Australian Men's Health Forum (AMHF)
​
is responsible for AMHF's work to increase awareness, knowledge and understanding of men's health issues among the health sector, policy makers, the media and the general public.
​
​
Wendy Francis
Director Centre for Human Dignity
Australian Christian Lobby
​
Wendy Francis is the Qld and NT Director for the Australian Christian Lobby. She is a recognised Australian spokesperson for the rights of women and children and an effective campaigner against sexual exploitation in all its forms. She is the author of two children's books – What Are Little Girls Made Of? and What Are Little Boys Made Of? Wendy is also a Director and Board Member of Samaritans Purse Australia and Vision Media Australia and has travelled to countries such as Vietnam, Thailand, Bangladesh and Cambodia where she has participated in projects to rescue women and children from sexual abuse, and provide literacy and health projects amongst rural women. She and her husband Peter have been married for 40 years. They have 3 married children and 10 grandchildren.
​
​
Harry Callaghan
Senior Aboriginal Health Worker
Marumali
​
I am a proud Aboriginal man with strong family connections to the Dunghutti, Biripi, Worimi and Gumbaingirr tribal areas. I currently work as the Senior Aboriginal Health Worker with the Closing The Gap team at South Western Sydney Local Health District, based at Liverpool Hospital. Previous employment includes Cultural Support Coordinator for Life Without Barriers and Aboriginal Team Advisor with the Intensive Supervision program based in Western Sydney.
​
​
Professor Sarah Blunden
Professor of Psychology and Head of Paediatric Sleep Research
Central Queensland University
​
Professor Sarah Blunden (MAPS, BAPsych Hons, MSocSc, PhD) is a clinical psychologist specialising in the treatment of children's sleep problems. She is Head of Paediatric Sleep Research at the Adelaide campus of Central Queensland University, The Appleton Institute, Director of the Paediatric Sleep Clinic, founding Director of the Australian Centre for Education in Sleep and chair of the Indigenous Sleep Working Party for the Australasian Sleep Association. She has authored over 100 academic papers and books. Her research interests include sleep education, Indigenous sleep and health, the impact and treatment of poor sleep.
​
​
​
Toni L. Smith
Principal Female Aboriginal Health Worker in Domestic Violence & Women's Health
Sydney Local Health District
​
Toni Smith is a 'Gadigal' born woman with 'Yuin' ancestry. She has lived and worked in her local Aboriginal community, Redfern for many years. Toni is the Principal Female Aboriginal Health Worker in Domestic Violence & Women's Health
(Community Health Specialist Services, SLHD RPAH). Toni is an experienced Registered Nurse, graduating from The University of Sydney in 1995. She has worked for NSW Health in identified positions including Aboriginal Education Officer, Promotions Officer, Project Officer and Aboriginal Hospital Liaison Officer across St. George and The Sutherland Hospitals.
Toni has worked with her local Aboriginal community as the Camps and Conferences Manager at the National Indigenous Centre of Excellence (NCIE) and the Redfern PCYC.
Toni was granted the 'Equity Challenge' of $10,000 to begin her project "Tidda-Links" (Linking Sisters), her first project when newly appointed in her role at Sydney Local Health District.
​
​
Natalie Johnson
Team Leader Aboriginal Portfolio
ECAV
​
Natalie Johnson (Team Leader Aboriginal Portfolio of ECAV). Nat is a Proud Bundjalung woman from Mid North Coast NSW. She has worked for Rosie's Place - Children's who have experienced trauma counselling service, Rooty Hill for the past 6 years. Throughout this time she developed in partnership with Rosie's Place three resources for Aboriginal children and their careers in relation to the impact of child sexual assault and domestic family violence she also facilitated many groups for children and mums involved in the service. Natalie also worked for Brighter Futures as an Aboriginal case-worker with the Mount Druitt Aboriginal Community, working on different issues such as Domestic violence and child protection concerns.
​
​
Desley Thompson
Manager
Ninti One Limited
​
Desley is a proud Mamu woman from Far North Queensland with a working career that spans over 11 years with the Commonwealth Public Service and another 10 years with the non-government sector. In 2003, Desley was appointed Chief Executive Officer of the Cape York/Gulf Remote Area Aboriginal and Torres Strait Islander Child Care (RAATSICC) Advisory Association where she remained till 2013. Desley's leadership quadrupled the number of staff at RAATSICC and expanded services over a number of regions. Desley has been involved in a number of National Boards and has also been involved in Child Protection matters on an international basis.
​
​
Christine Fing
Aboriginal Engagement Project Officer
BreastScreen Aboriginal Engagement Project
​
BreastScreen NSW GW Aboriginal Engagement Project embodies the 'First Nations Women's Health' and 'Successful community partnerships between First Nations peoples, governments and NGO`s' themes of the 2020 Closing the Gap Indigenous Health Conference. Our project has been going for 3 years and our stats confirm it is a success. The aim of the project is to increase the participation rate of Aboriginal women in the target age group (40-74 years) through the use of community led 'Yarning Circles'. These sessions will discuss the importance of screening mammograms and also address fears and barriers to screening. Yarning Circles will precede a Screening Session in which eligible attendees of the Yarning Circle can then be screened. We are currently in Phase 2 of our project and concentrating on re-Engagement of past participants as well as engagement with new ladies who haven't attended a yarning circle before. We have also had success in building strong relationships within our LHD Aboriginal Health Leadership Team as well as community NGQs as we recognise local Aboriginal Health Workers and Aboriginal community organisations are vital to the success of engagement of local Aboriginal women.
​
​
Ms Susan Parker Pavlovic
Associate Lecturer, Aboriginal Health, University Centre for Rural Health, The University of Sydney
Aboriginal health teaching program and building workforce capacity among our Aboriginal youth
​
Susan is a proud Yaegl woman from Maclean in Northern NSW and has lived on the Tweed Coast for the past 10 years. Susan has experience working in Aboriginal health, across both government and non-government organisations. Susan joined the UCRH in July 2018 to increase the cultural knowledge and awareness of Medical and Allied health students and to encourage young Aboriginal students to consider future career in health. Susan's passion is working alongside Community members, service providers and high school students to empower Aboriginal people through education, research opportunities and engagement to achieve better health outcomes for Aboriginal people.
​
​
Ms Emma Walke
Academic Lead, Aboriginal Health, University Centre for Rural Health, The University of Sydney
Aboriginal health teaching program and building workforce capacity among our Aboriginal youth
​
Emma is a Bundjalung woman from Northern NSW, her family are from Cabbage Tree Island/Ballina area. Emma
is the Academic Lead for Aboriginal Health Education at the University Centre for Rural Health, University of
Sydney based in Lismore which involves working with medical and allied health students visiting the Northern
Rivers area from around Australia to understand the Aboriginal health environment, effects of past government
policy and the current health status of Aboriginal people. Working with people to help them to identify their
own attitudes and behaviours when working with Aboriginal people is a passion, and her way of being part of a
better future.
​
​
Kevin Heath
Senior Male Aboriginal Health Promotion Officer
South Eastern Sydney Local Health District
​
Kevin has over 10 years' experience across multiple industries. He has worked extensively over the past eight years as the Aboriginal Health Promotion Officer in the HIV & Related Programs Unit, South Eastern Sydney Local Health District.
He is passionate in improving the health of the indigenous communities across Australia.
Kevin uses a range of health promotion and community development activities to raise awareness and educate both young people and adults in the key health areas including: sexual health, viral hepatitis, mental health and physical health.
​
​
Bronwyn Clark
Chief Executive Officer
Australian Pharmacy Council (APC)
​
Bronwyn Clark is the Chief Executive Officer of the Australian Pharmacy Council (APC), a position she has led since November 2012. Bronwyn is also the current Chair of the Health Professions Accreditation Collaborative Forum, the coalition of the 15 regulated health profession accreditation authorities in Australia. She sits on a number of international regulatory groups including the International Committee for Life Long Learning in Pharmacy Conferences. Bronwyn has been recognised as a Fellow of both the Pharmaceutical Society of New Zealand and the Royal Pharmaceutical Society (Great Britain) for outstanding service to the pharmacy profession.
After originally training as a pharmacist in New Zealand, she has had a varied career in health that spans practice in hospital and community pharmacy, primary care, academic detailing, education and regulation in Australia, New Zealand and the United Kingdom. Prior to the APC, Bronwyn was the Chief Executive/Registrar of the Pharmacy Council of New Zealand. Bronwyn has a keen interest in the development and support of new and expanded scopes of practice for pharmacists, and in developing cultural competence in pharmacists.
​
​
Associate Professor Faye McMillan
Director of the Djirruwang Program
Charles Sturt University (CSU)
​
Associate Professor Faye McMillan is a Wiradjuri yinaa (woman) from Trangie, NSW. As well as a Bachelor of Pharmacy she has a Master of Indigenous Health Studies and a Doctor of Health Science. Faye also holds a Graduate Certificates in Indigenous Governance from the University of Arizona (USA), Wiradjuri Language Culture and Heritage and Education (UoM).
Faye is recognised as Australia's first registered pharmacist who is Aboriginal. She is the 2019 NSW Aboriginal Woman of the Year and a Senior Atlantic Fellow (inaugural Atlantic Fellow for Social Equity). Faye was a founding member of Indigenous Allied Health Australia (IAHA) and a board member of IAHA from 2009-2017 (and chairperson from 2010-2016). She currently works at Charles Sturt University (CSU) as the Director of the Djirruwang Program – Bachelor of Health Science (Mental Health).
​
​
Meg O'Brien
Manager
BreastScreen service at Greater West
​
My name is Meg O'Brien and I am the manager of the BreastScreen service at Greater West. I have been working in this role for over 5 years and within this time I have learned a great deal about breast screening and breast cancer management and treatment. I am a Registered Nurse/midwife and I was drawn to BreastScreen when my sister was diagnosed with breast cancer through BreastScreen. She owes her life today to the early detection of breast cancer through BreastScreen and with subsequent treatment we are fortunate to have her in our lives today. My role is to oversee the operations of the BreastScreen service that stretches from Lithgow to Broken Hill and all city rural and remote sites in between. We have very strict accreditation standards to monitor and meet and some of these oversea cancer screening assessment and detection. I have been fortunate to work with some wonderfully passionate and likeminded staff and I have also met some incredibly brave, strong and determined women though this programme. If there is one mission I have is to reduce the deaths from this dreadful indiscriminate disease by screening and early detection.
​
Hope Mcmillan
Indigenous Health Programs Manager
BAIBS at Darling Downs Health
​
Hope is the Indigenous Health Programs Manager for BAIBS at Darling Downs Health. She has worked in health sector (public and private) for over 15 years and has extensive knowledge on the local health services across Darling Downs Health area. Hope has been the lead in implementing the BAIBS (Bridging Antenatal care, Indigenous Babies & Smoking cessation) project across the area. Hope has established and built on an ongoing relationship with all birthing facilities and Aboriginal Medical Services to facilitate a collaborative practice approach.
​
Johanna Bou-Samra
Project Officer for Smoke Free Healthcare
Darling Downs Hospital and Health Service and involved in BAIBS
​
Johanna is an accredited consultant pharmacist with 25 years' experience. Since 2011 she has worked for Queensland Health as part of the Toowoomba Community Health Chronic Disease Team as the Indigenous Health Outcomes Pharmacist, helping to reduce chronic disease related hospital admissions through outpatient medication and smoking cessation services to the Aboriginal and Torres Strait Islander community. Johanna works closely with Aboriginal Medical Centres in the area providing clinics at the medical centres and home visits. She also conducts smoking management clinics for surgical candidates at out-patient clinics.
Johanna is a member of the The Australasian Professional Society on Alcohol and other Drugs, American Association for the Treatment of Tobacco Use and Dependence and an accredited Tobacco Treatment Specialist. She is the Project Officer for Smoke Free Healthcare for the Darling Downs Hospital and Health Service and involved in BAIBS.
​
Janette Young
Strategic Communications Manager
Indigenous Wellbeing Centre
​
Ms. Janette Young is a strategic communicator who has worked with major companies and not-for-profit organisations for more than 30 years. She specialises in behavioural communications and community engagement. Janette is Strategic Communications Manager with IWC, an Aboriginal community-controlled health and wellbeing organisation that works across one of the most disadvantaged areas in Australia. Janette takes a lead role in facilitating grassroots solutions to social issues through community leadership and delivered the 2016 Bundaberg Region Community Ice Forum.
​
mark trebley
​
​
TO BE CONTINUED...........
​