Indigenous Conference Services is 100% Indigenous-owned and operated. ICS conferences and events are developed in a
Culturally-appropriate manner

In-line with community controlled beliefs, values and cultural protocols

Cost effective for organisations and

Brings together representatives from Australian governments and the Aboriginal and Torres Strait Islander and mainstream health sectors, grassroots communities and Elders

ICS believes that an holistic approach needs to be taken in all facets of its conference agendas and in developing projects
3rd National INDIGENOUS
DISABILITY & ALLIED hEALTH Conference GUEST speakers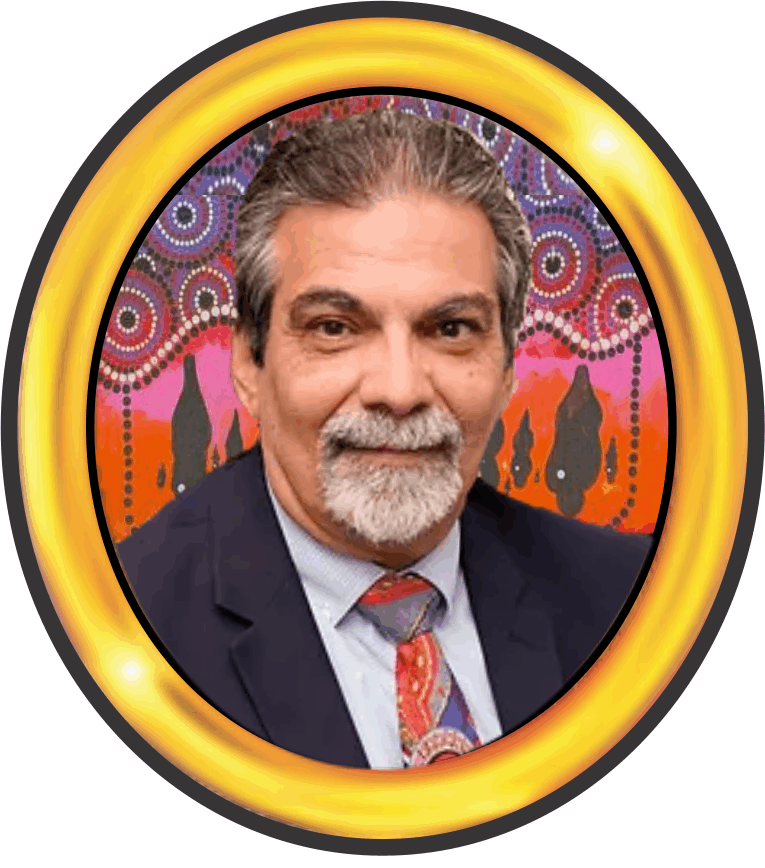 Uncle Ara (Julga) Harathunian
Managing Director
Kultchafi
Bundaberg QLD
Uncle Ara Harathunian has just over 40 years of professional experience in Governance Eldership/Leadership and Management in many fields of endeavour. His interests lie in health, youth, education, Aboriginal Affairs, Mediation, Reconciliation in Action, Restorative Justice, Lateral Violence, Community Development, Workplace Dynamics, Mentoring, Research, Aboriginal Terms of Reference, Aboriginal Spirituality and Indigenous Wellbeing and Wellness Paradigms. He is a Director on several Indigenous and non-Indigenous Boards and Chairperson of Lonweigh Aboriginal Corporation.
Ara has an Armenian Heritage and has Aboriginal family connections to the Minniecon, Lingwoodock and Wenitongs and the Torres Strait through the Ghee's and Wares and Skin connections to Wongi and Martu People of Western Australia. He has achieved professional success in business, and community development. In his professional career, his achievements include developing and implementing a Transformational Management Model underpinned by the Cultural Philosophical Ethos Theory that was developed by his wife, Aunty Cheri Yingaa Yavu-Kama-Harathunian, and the development of Kultchafi Cultural Responsiveness Training Package, Healing Circle Work, Gentle Footprints and Cultural Responsiveness Organisational Pulse.
​
Ara's life is a living document. Within the pages are wisdom, knowledge, information, values, beliefs, ideas, creativity, innovation, gratitude, confidence, trust, skills, abilities and much learning to share from this document either in written form or in speech. I am blest that others who walk with me for life or for a season contribute from their living document vignettes, that become part of my life document.
My objective is to live every moment I have to its fullest. I want to contribute and appreciate my contribution to my family, my community, and the world in which I live. My hope is that in all I say and do, I demonstrate thankfulness, love and humility toward every human being who enters my space and my place upon this beautiful planet, so that when we continue from the place we meet we are made wiser, and more honourable to ourselves and to others.
​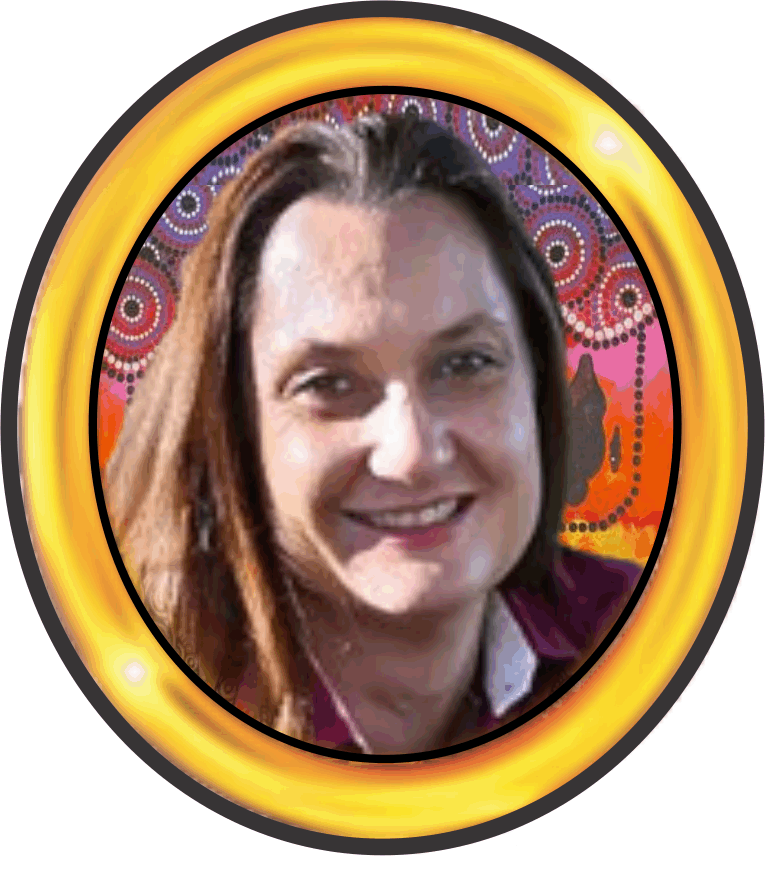 Dr. Amber Logan
Clinical Psychologist
Indigenous Development Specialist
New Zealand
Dr. Amber R. Logan is a traditional Kahungunu Māori wahine, a New Zealand Health Psychologist and Doctoral Fellow in Public Health at Otago University. She teaches health psychology course work at the University of Auckland & Otago University and is well-known in New Zealand for her work in Methamphetamine education and community activism. Amber Logan is a consummate grant writer, health services evaluator and health services program designer. She has presented extensively in Australia, Canada, and the USA at Harvard University, the University of Washington, and to the US Federal Government.
​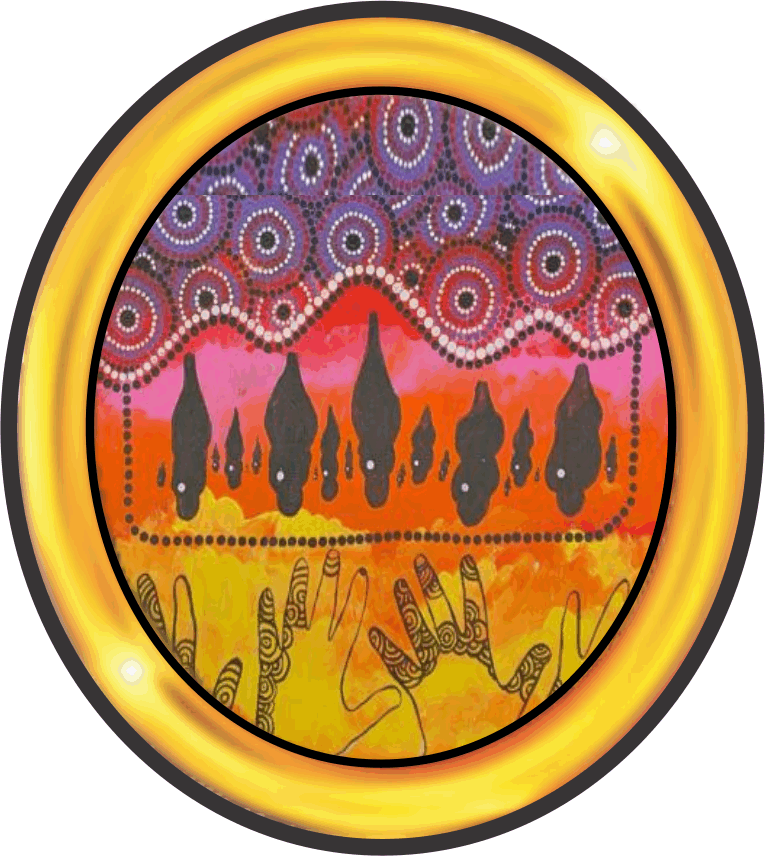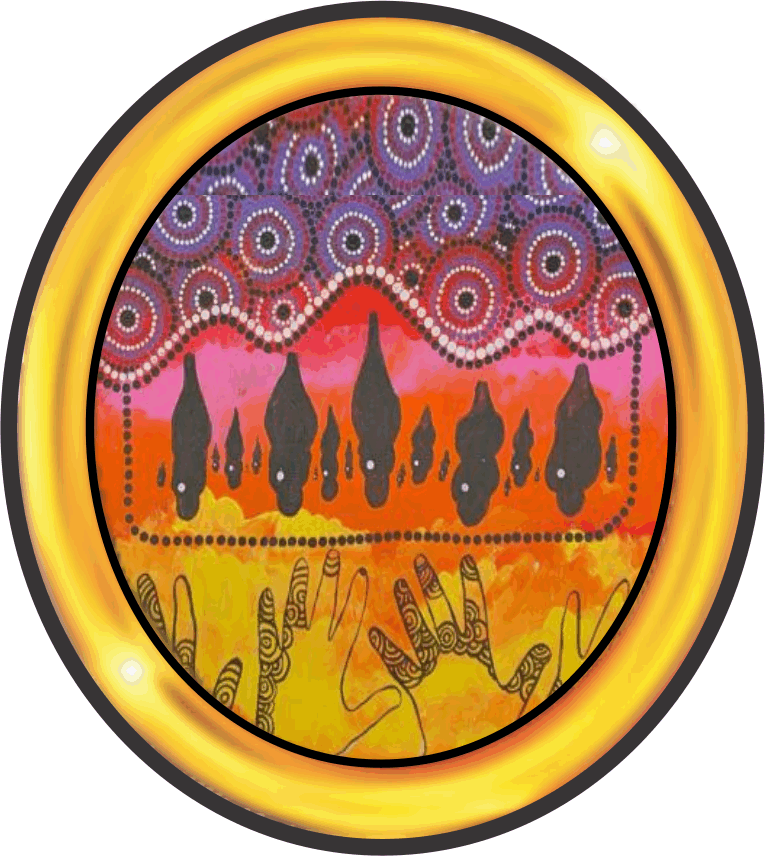 Aunty Veronica Williams
Business Owner
Building Indigenous Capability VIC
​
Aunty Veronica Williams is an Aboriginal woman and business owner of Building Indigenous Capability who is from Queensland and who has worked in remote, rural and urban Australia. Veronica's personal mission of making people and communities, 'better, stronger and smarter' by way of training and facilitation has contributed immensely to her business's success over the years. Veronica is practiced in the world of 'human-centered design' which has a set of methods, mindset and behaviours that help practitioners to become more resourceful, inventive and collaborative. She is now venturing into the field of emotional health and helping workers to cope with the rapid change of workforce needs especially in remote Australia where there are underserved communities. She has trained remote health promotion workers from parts of Eastern Arnhem Land and would like to share experiences around story telling giving listeners tools that help them manoeuvre around challenges.
​
Sarah DeLemos
Access Coordinator
Institute for Urban Indigenous Health QLD
​
Sarah DeLemos is born and raised in the Larrakia country in Darwin. Sarah DeLemos from IUIH (Institute for Urban Indigenous Health). She is a strong advocate for community engagement and creating culturally safe and appropriate pathways for Aboriginal and Torres Strait Islander families and children. Sarah previously worked as an Access Assessor for the NDIA and has recently moved to her current role to use her knowledged and skills sets working in the frontline helping Aboriginal & Torres Straits Islander peoples make access to NDIS funding. With Sarah's deep knowledge on the NDIS specifically the Early Childhood Early Intervention, IUIH have partnered with The Benevolent Society to engage with the community and create culturally safe pathways for our families and children.​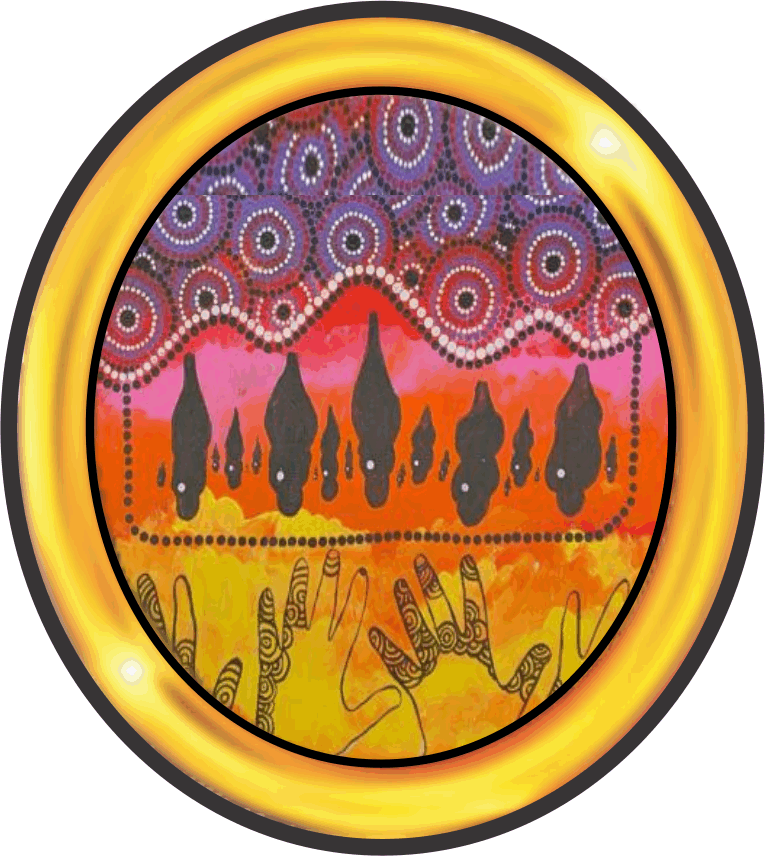 Tarsha Jones
Identified Senior Practitioner
The Benevolent Society QLD
​
Tarsha Jones is a Kamilaroi woman from Moree NSW who is passionate about bridging the gaps that have impacted Aboriginal and Torres Strait Islander peoples and building on partnerships with Aboriginal Community-Controlled Organisations. She had been working as an Identified Senior Practitioner since 2008 with previous employment in the Department of Disability Services. Tarsha had been engaging in communities with mob to build relationship and work with families and children in early intervention. Tarsha creates cultural pathways with mob supporting mob.
Dr. Joseph Stone
Clinical Psychologist
Indigenous Development Specialist
US/NZ
Dr. Joseph B. Stone, PhD, is an Anasaki-pikuni ceremonialist and traditionalist and member of the OKKAN (Sundance), the Last Star Thunder Medicine Pipe and Beaver Lodge. Dr. Stone works at Te Taiwhenua o Heretaunga – a Kaupapa Māori Health Provider; Awhina Whanu Family Services, and the Napier Family Centre all located in Hawkes Bay, New Zealand. He has clinical experience with adult prisoners & corrections and juvenile justice in both New Zealand and USA. He is affiliated with the National Centre on Trauma and Project Making Medicine – Indian Health Service Assessment and Treatment of Child Abuse at Oklahoma State University. He has presented to, and served as consultant to, the U.S. Senate Select Committee on Indian Affairs of Native Youth Suicide. Dr. Stone's publications include articles on trauma, suicide, and other cultural & behavioural issues.
​
Jody Barney (with Julie Judd)
Deaf Indigenous Community Consultant
University of Melbourne VIC
​
Jody Barney is a Birri-Gubba/Urangan Deaf woman from Queensland. As a leading Aboriginal Disability Cultural Trainer and Consultant, she has worked for over 30 years in the disability space across Australia and internationally. Jody is the first Deaf Senior Fellow with Atlantic Fellows Social Equity and Global Senior Fellow for Social Change. Jody is passionate about her work in promoting the needs of First Nations people with disabilities. Jody has established both Indigenous and non-Indigenous networks that span more than 30 years and shares her extensive community development, communication and training knowledge at all levels. Her passion for social justice and the rights of Deaf Indigenous Sign Languages has seen her work in the forensic disability space for 15 years. This work has seen Jody present and give evidence at many parliamentary inquires and a few Royal Commissions. Jody's work in the NDIS space started with her role on the Victorian Disability Advisory Council and building up into research projects on setting up Aboriginal communities to be better informed. Jody works across the diverse lens of inclusivity and diversity and shares those experiences where they can affect change the most, be it in the home, community, service or government her work is appreciated by all.
​
Dr Alexandra Devine
Research Fellow with the Melbourne School of Population and Global Health
University of Melbourne VIC
​
Dr. Alexandra Devine is a Research Fellow with the Melbourne School of Population and Global Health, The University of Melbourne. For the past 16 years her local and international research and technical assistance experience has a focus on mental health, disability and disability inclusive development. Key bodies include as lead researcher on a UNICEF funded situation analysis of children with disability in Cambodia which utilised participatory research techniques to include the voices of children with disability; lead researcher on study evaluating exploring sport for inclusive development programs in the Pacific; Co-investigator for an Australian Development Research Award aimed at improving access to quality Sexual and Reproductive Health for women with disability in the Philippines; and, Co-investigator on an Australian Government funded study to develop the Rapid Assessment of Disability - a toolkit to measure the effectiveness of development activities which target or include people with disabilities. Upon completion of her PhD on the life circumstances of people with psychosocial disability and their engagement with Australian Disability Employment Services (DES), Alexandra has continued to focus on disability, health and employment inequalities, alongside examining experiences of individuals engaged with systems such as Australia's National Disability Insurance Scheme. Alexandra continues to provide technical assistance to an Australian Government funded Skills for Development Program in Kiribati.
​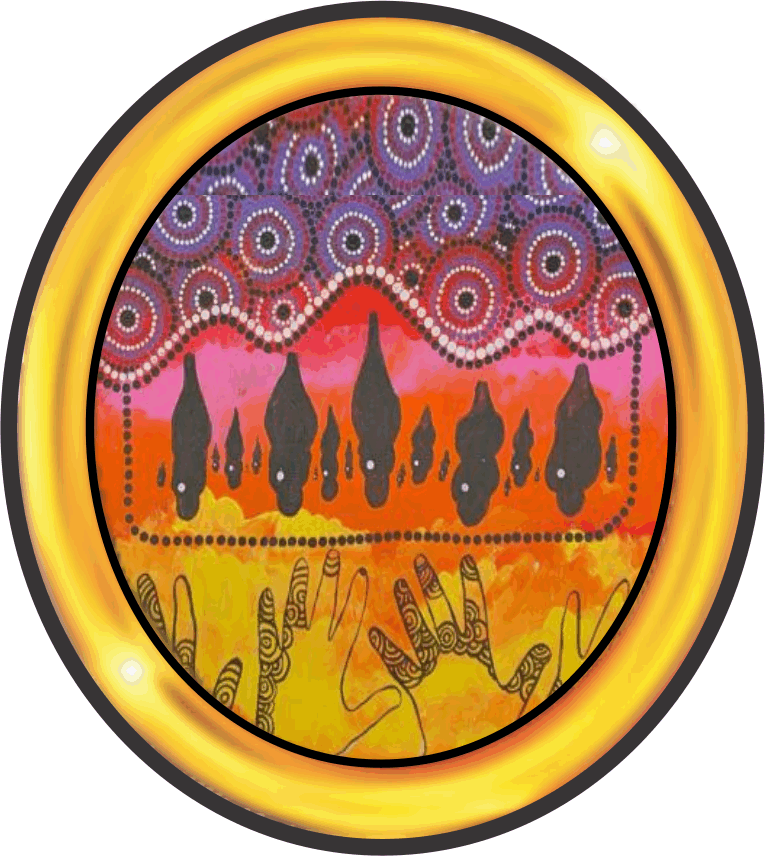 Fiona Smith
Senior Lead Auditor, Client Manager & NDIS Consultant
Global Mark QLD
​
Fiona Smith has a background in business management and for the past 8 years has been a senior lead auditor and client manager for Global Mark, One of Australia's leading certification and Approved Quality Auditing certification bodies. Fiona specialised in auditing within the human services sector (including NDIS & Disability, Domestic Violence, Child Safety, Advocacy, as well as national Quality and Safety Management Systems). Fiona has worked within the sector for the past 20 years and has significant experience working with service providers to support them achieve and maintain accreditation requirements. Fiona's employment background has included working as the General Manager of a regional youth development and careers community organisation that was based in Katherine NT. Within this role Fiona and her team worked with 22 remote Indigenous communities. Fiona's lead auditor credentials include: Human Services (NDIS, HSQF, NSDS, DHSS, DEES, NDAP), ISO9001 (Quality), AS/NZS 4801 (Safety), ISO45001 (WHS) and Quality Assurance (QAF – jobactive employment).
​
Kathryn Martin
Associate Lecturer, The University of Queensland
Board Director, Occupational Therapy Council of Australia (OTC
Co-Chair, National Aboriginal & Torres Strait Islander Occupational Therapy Network (NATSIOTN)
Kathryn Martin is a Murri Occupational Therapist who currently works as a lecturer and researcher at the University of Queensland. She is currently studying her Masters by research and hoping to transition in 2022 to a PHD focusing on the Housing experiences of Aboriginal and Torres Strait Islander people who have a disability. Kathryn has extensive experience as an Occupational Therapist in providing services to NDIS clients and their families in South-East Queensland and Northern New South Wales, particularly related to: Home safety assessments, home modifications – major and minor, Assistive Technology – simple and complex, Low vision and blindness Occupational Therapy services. Skills and independence in daily living activities (ADLs and iADLs) and Children, Adolescents, Adults and Older Adults.

Kathryn has found that people with a disability and their carers (where relevant) report dramatic improvements in safety and ease following modifications. In working for mainstream organisations, Kathryn realised the proportion of Aboriginal and Torres Strait Islander clients she worked with was low. And she wonders if mob who have a disability are receiving home modification services that could be of benefit. Kathryn has grown up in Ipswich, Queensland. She enjoys spending time with her husband and 4 children. She loves bushwalking in the rainforest and swimming at the beach. Kathryn is a director on the Occupational Therapy Council (OTC) and co-chair of the Aboriginal and Torres Strait Islander Occupational Therapy Network (NATSIOTN).
​
Merv Edmunds
Director & Teacher
Human Givens Australia VIC
​
Mervin Edmunds (Merv) is a teacher, trainer and therapist. In 1997, he became the first Australian to hold a Human Givens Diploma. Merv also has trade, teaching, business, and workplace training qualifications and a Degree in Social Science. In 1993 Merv was awarded the Outstanding Contribution to Education Award at Government House for his work with young people. He has conducted workshops and presented at many conferences in Australia, New Zealand and the UK. In his role as principal of Woolaning Homeland Christian College (NT), Merv visited many First Nations communities in the Top End, and later became involved as a consultant with Building Indigenous Capability in Katherine developing training materials for remote area health workers. He describes his current role as a 'non-practising retiree', dividing his time between pro-bono therapy and consulting, speaking engagements and coordination of an online certificate course in psychotherapy for professional associations.
​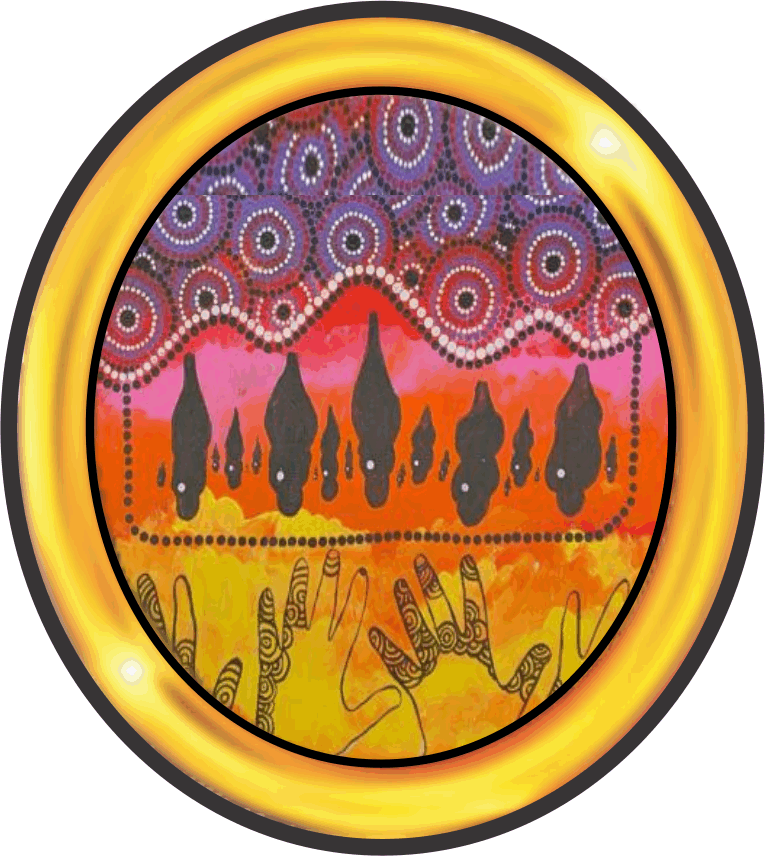 Gretchen Pedral
Recovery Coach, Business Owner & Counsellor
The Self In Me Project QLD
​
Gretchen Pedral practiced as a Dentist in the Philippines for 3 years before coming to Australia in 2015. She completed her Australian qualifications of Graduate Diploma in Clinical Counselling at Australian Catholic University and a Statement of Attainment for Early Childhood Education and Care at Australian College. She is registered with PACFA as a provisional counsellor and an Accredited Mental Health First Aider. Gretchen has been working in the community and disability sector for over four years as a Disability Support Worker, Local Area Coordinator, and Service Facilitator with most of her clients are First Nations people. She is currently doing her Certificate IV in Mental Health and AOD with Open Colleges. She has a passion for disability, mental health & wellbeing, and advocating for the rights and dignity of every person. In her spare time, she like soccer, playing bass, and going to the beach. She believes that for a vision to grow and succeed you must invest in yourself as progress and accomplishments come from a strong foundation, a steadfast heart, and a bold personality.

​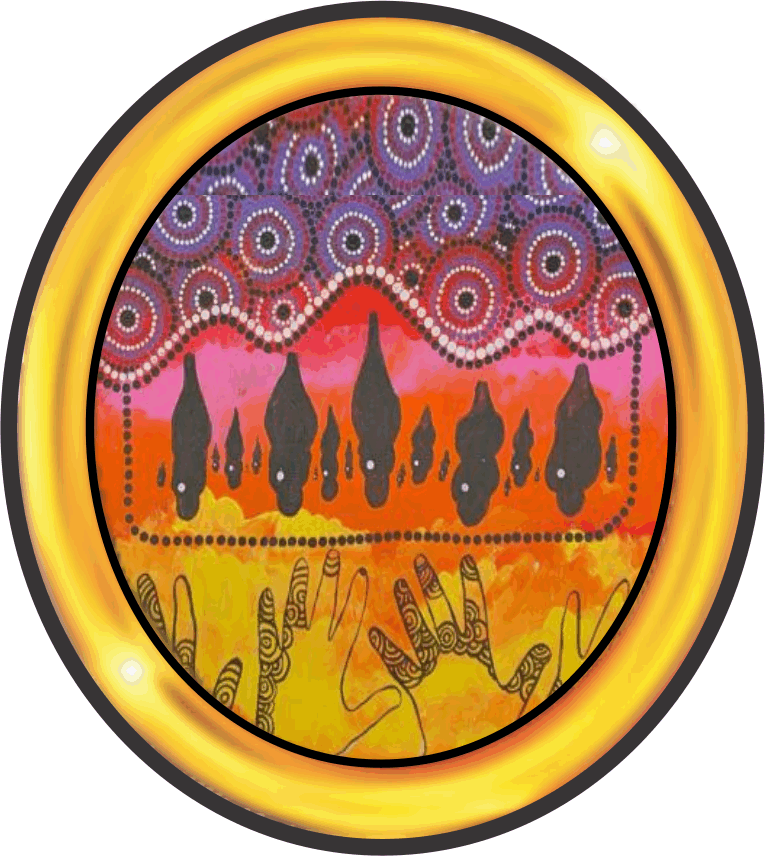 Hayley White
Occupational Therapist and Mentor
Marathon Health NSW
GR
Hayley White graduated from the University of Western Sydney in 2014 with a Bachelor of Health Science, Masters of Occupational Therapy. Hayley joined the Allied Health team with Marathon Health in 2017 and is based in Dubbo NSW. Hayley has a keen interest in delivering services to First Nations rural and remote communities in Western NSW with her focus being to provide and promote client and family centred services and outcomes. Hayley provides a wide range of occupational therapy services; from working with school aged children to assist them to participate in meaningful activities to adults with equipment and home modification needs.

​
Joanne Houghton
Managing Director
Creative Consulting
​
Joanne Houghton is a Kukuthaipan, Eastern Yajanji and Ngunkal woman who grew up with family in Cairns, Bessie Point & Yarrabah. Joanne entered into the NDIS market trading as Creative Consulting in early 2019 with a vision of becoming a private Independent Support Coordination to primarily assist Yarrabah residents to access culturally appropriate and competent supports. Since that time, Joanne expanded services to cover any region where Creative Consulting is requested by NDIS participants. In this session, Joanne will cover the basics on how she got started and the trials and triumphs of the journey so far.
​
Aunty Jeanette Singleton
Traditional elder
Yirrganydji Gurabana Aboriginal Corporation QLD
​
Aunty Jeanette Singleton is a Yirrganydji woman from Yorkeys Knob and a respected traditional elder of the Yirrganydji people. Aunty Jeanette has been extensively involved as a leader within the indigenous affairs of Far North Queensland and served as chair of the Irukandji Aboriginal Corporation, Yirrganydji Gurabana Aboriginal Corporation as well as Director of Cairns District Regional Housing..
Stirling Eggmolesse
Director of and Cultural Advisor
Indigenous Wellbeing Centre (IWC)
​
Stirling Eggmolesse an Aboriginal man of the Gurang and Kabi Kabi peoples, and a Cultural Advisor to Indigenous Wellbeing Centre (IWC) Ltd. He has worked in the areas of youth support, cultural healing and community linkages for more than a decade. He currently sits as a member of the Board of Directors for IWC Ltd and sits in the position of Community Support Officer, within the Social Health and Wellbeing Team. Stirling brings his wealth of knowledge from holding a Certificate 4 in Business (Governance), Certificate 4 in Primary Health (ATSI), Certificate 4 in Child Care, and Certificate 3 in Sports and Recreation. He has eighteen years board Management experience, and a background of working in Youth and Men's services, both of which he continues to do through his positions within IWC Ltd.
Dr Samantha Cooms
Researcher, Quandamooka Woman & Mother
University of Queensland
Dr Samantha Cooms is a Noonuccal Quandamooka mother of three children, two are living with disability. Sam is living and working on Yuggera and Turrbal Country at the University of Queensland as an early career academic lecturing in management. Her PhD was titled Decolonising Disability: Quandamooka Weaving; this thesis explored Quandamooka ways of knowing, being and doing around disability. She works in the field of First Nations disability research and is passionate about reclaiming the narrative around disability for First Nations peoples in Australia to improve accessibility and inclusion. She has a special interest in the use of social media for decolonising and custodial research.
​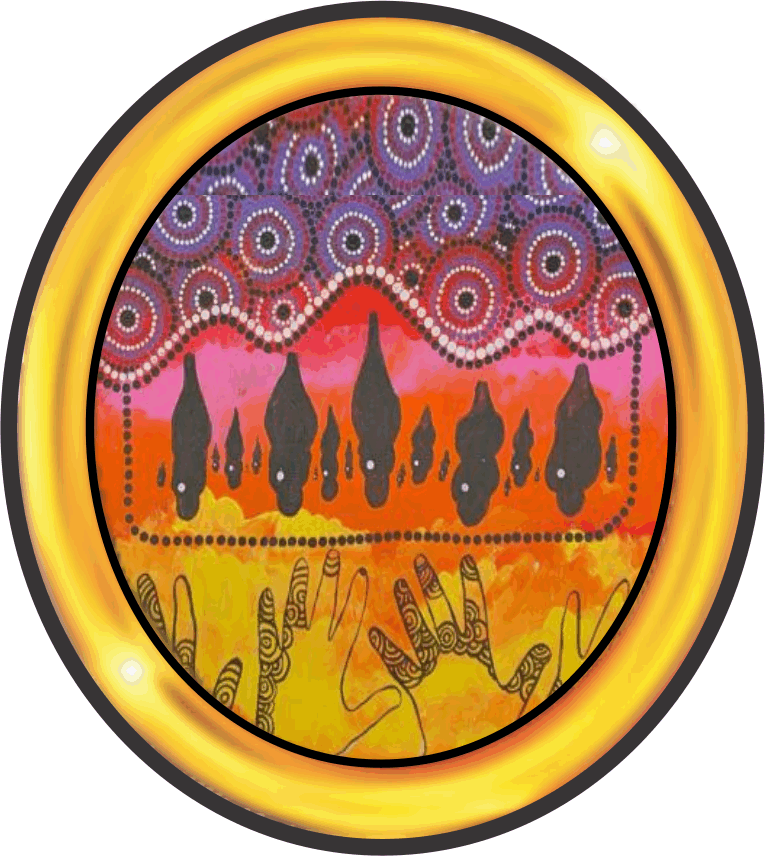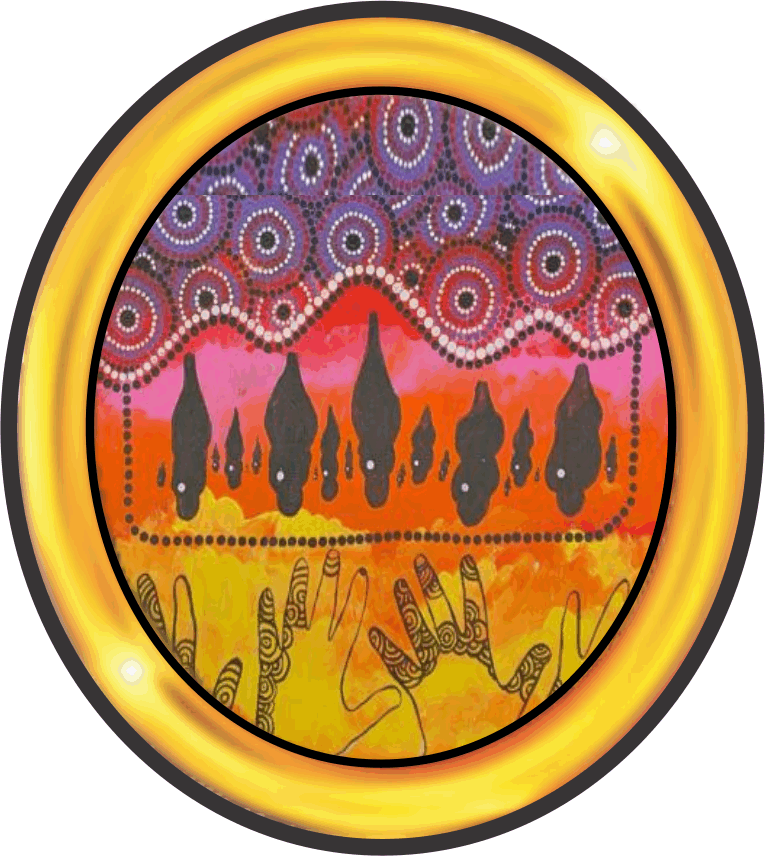 Jack Menges, B.Psych (Hons)
PhD Researcher, Tutor
James Cook University QLD

Jack Menges is a PhD researcher with a long history of working with social and emotional wellbeing in Cape York. Jack grew up in remote communities in Western Australia and the Northern Territory. After finishing undergraduate study in Psychology, he worked with the Queensland Government supporting families in remote Cape York for almost ten years. He then worked as a trainer of social and emotional wellbeing workers in the same area. During this time he found that there was a huge lack of effective mental health and wellbeing service provision in these areas, most notably for men. Jack's primary areas of interest are trauma and methodologies for healing trauma.
​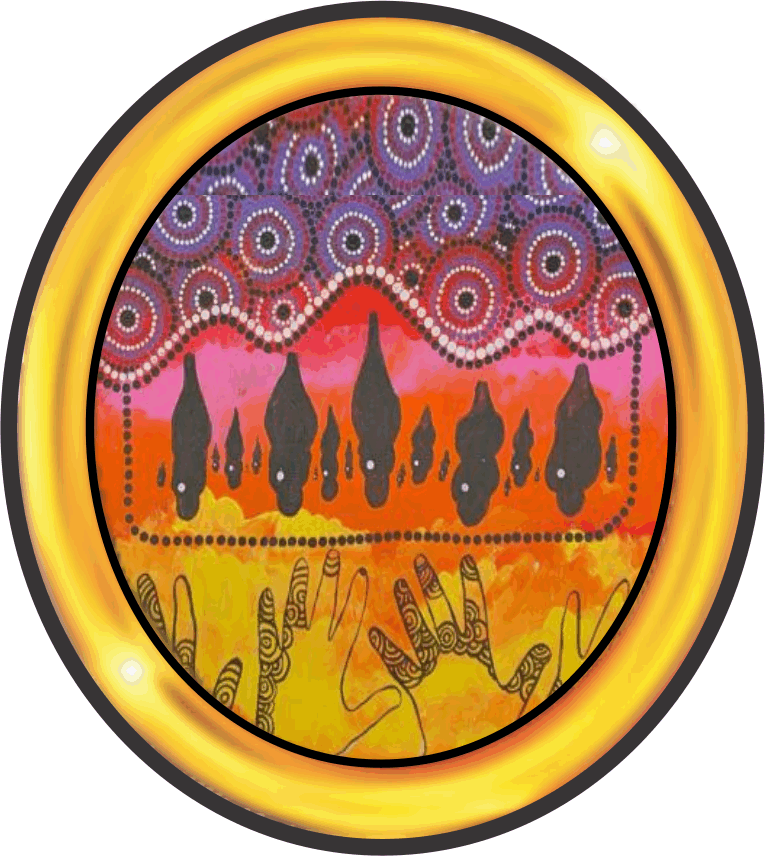 Senator Jordon Steele-John
Senator
Australian Greens WA
Over the past decade, Jordon has spent most of his free time out in the Western Australian community campaigning for a better future for all of us. He is fiercely passionate about addressing the climate crisis, and privileged to be a part of the growing climate movement led by some of our brightest young people. Jordon has also spent a lot of time campaigning in the disability, health, and peace spaces in particular because they're so central to making our communities safe and secure for everyone. As the representative for Western Australia, Jordon is committed to listening to and prioritising the community's needs – not the needs of corporations and billionaires.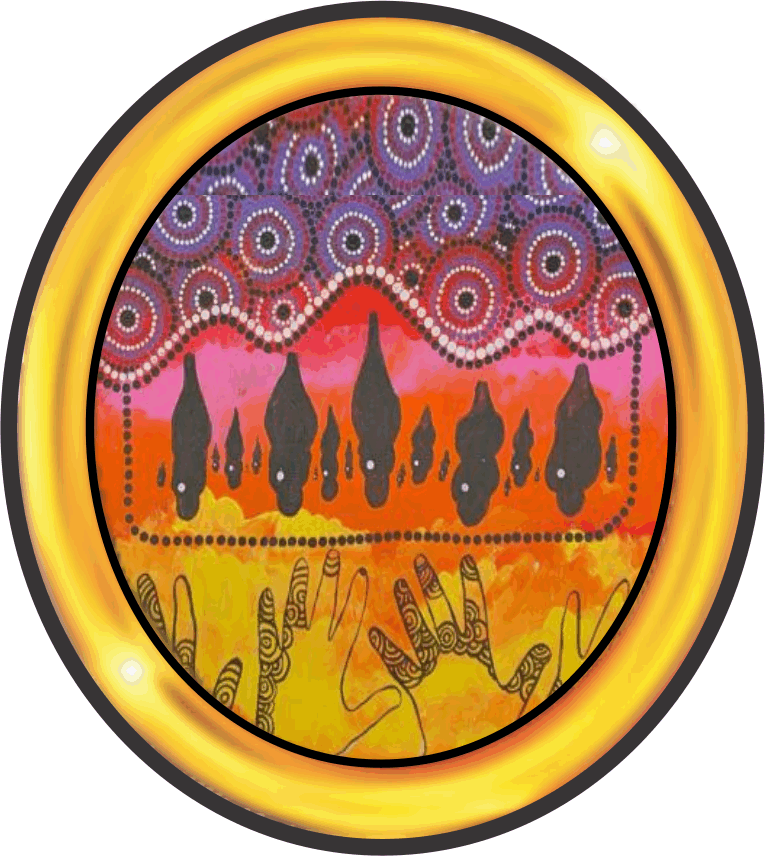 Jenny Frowd
Manager
Carers Queensland
Jenny is the Manager – Capacity Building and Engagement at Carers Queensland and has been committed to engaging communities and developing partnerships between people with disability, their families and carers, and the community and government sectors for over 30 years. She has worked with a wide range of people with disability and their diverse support networks, as well as sport deliverers and administrators, the education sector, business and government to facilitate inclusion within their organisations. Commencing her teaching career in Cairns, Jenny gained an appreciation of the importance of culturally safe support and education for children from Aboriginal and Torres Strait Islander backgrounds, including those with disability. Jenny led a project in West London to design inclusive physical education and sport programs to assist children with emotional and behavioural difficulties to manage their behaviour, and an Australian Sports Outreach Program project in Fiji, which built the capacity of Disabled People's Organisations and National Sports Federations to connect and develop opportunities for people with disability to provide valued contributions to their communities through sport. Jenny is passionate about seeing people with disability thrive through their active participation in local communities and believes that communities are stronger when the contributions that people with disability bring are welcomed and embraced.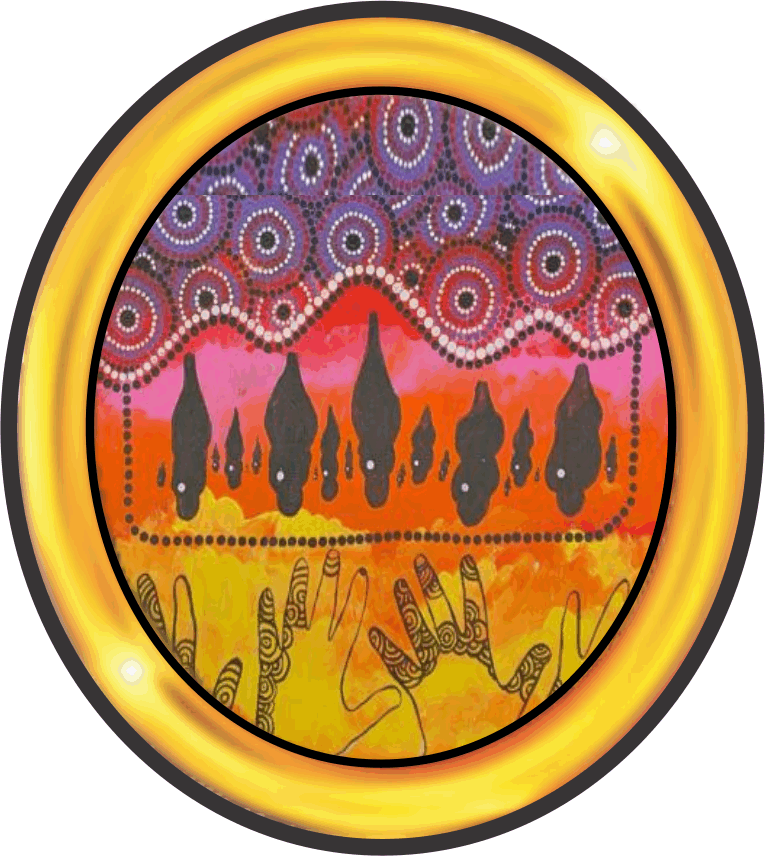 Nikki Spackman-Robson
First Nations Inclusion Officer
Carers Queensland
Nikki (born Nichole Deshong) is a proud Kuku Yulanji woman from far north Queensland with strong family connection to Mona Mona Mission. She was born in Townsville and raised with a strong Aboriginal family. Nikki has over 30 years' experience working with individuals or their families who have complex or multiple needs and has worked all her life in the Indigenous Affairs sector. Nikki has been living in Toowoomba for approximately 13 years and is employed as the First Nations Inclusion Officer by Carers Queensland. Nikki has co-led the Murri Court Partnership project and also led the Embracing Disability in First Nations Communities project, aiming to increase culturally safe supports and improve the social and economic participation of people with disability in the region. Nikki holds multiple community roles including Board Director for Toowoomba Aboriginal and Torres Strait Islander Sporting and Community Association; advisor on the Toowoomba Regional Council Indigenous Advisory Committee and the Queensland Police Service Indigenous Advisory Committee; committee member for Toowoomba NAIDOC Committee; local representative and spokesperson for the Toowoomba Reconciliation Action group; and regional and state member of Carers Queensland's Reconciliation Action Plan groups.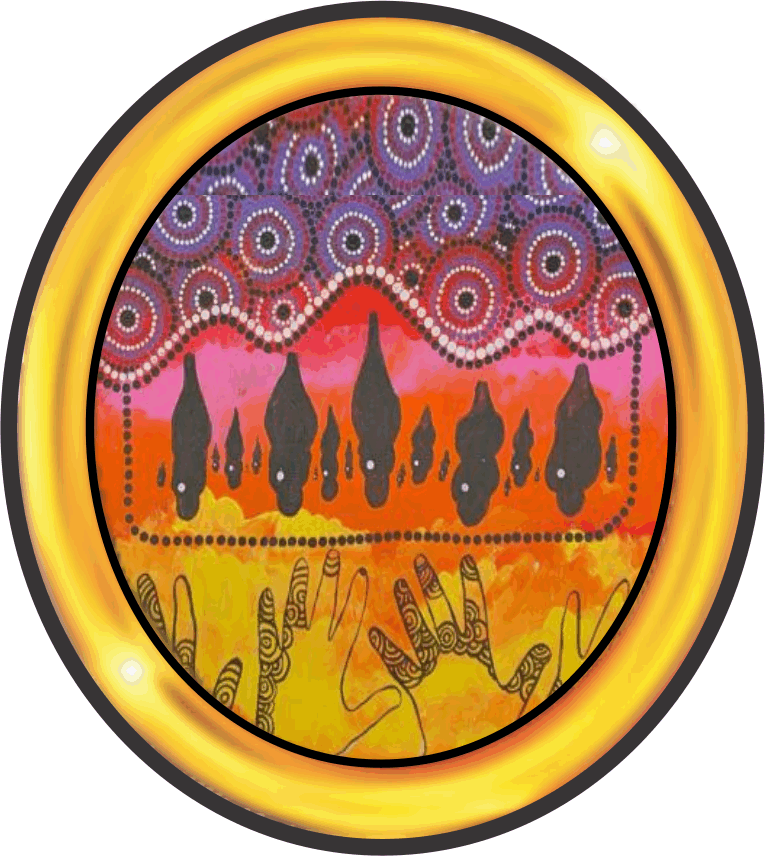 Aunty Julie Foster-Smith
Murri Court Elder
Carers Queensland
Aunty Julie is a Kalkadoon/Kalkatunga. Her grandfather was a Gamilaraay man and her other grandmother/grandfather's side is Koiari/Motu. Aunty Julie has over 30 years working with spirituality, employment, cultural engagement, recognition and sustainability, education, social justice and human rights. Her focus is on growing and connecting people and communities towards personal aspirations and outcomes in an ethical cooperative and humanitarian manner. At the core of her values are the foundation stones of respect, integrity and equality. Julie adopts a multi-faceted approach and partnering approach with individuals and organisations, to enable their own learning discovery paths, be they historical, spiritual or educational with a goal of connecting the three. Aunty Julie is a Murri Court Elder and is a representative on the Wangarra Social Justice Group, Qld Crime and Corruption Commission Cultural Advisory Group, Monte Sant Angelo Mercy College Elders Curriculum Advisory Group, Southern Qld Centre of Excellence, Indigenous Medical Clinic in Inala, and Canterbury College K-12 Cultural Elder in Logan. Aunty Julie is also an Indigenous associate of M&B Indigenous Consulting, Koorimunication Indigenous Consulting, and ARTD Consulting.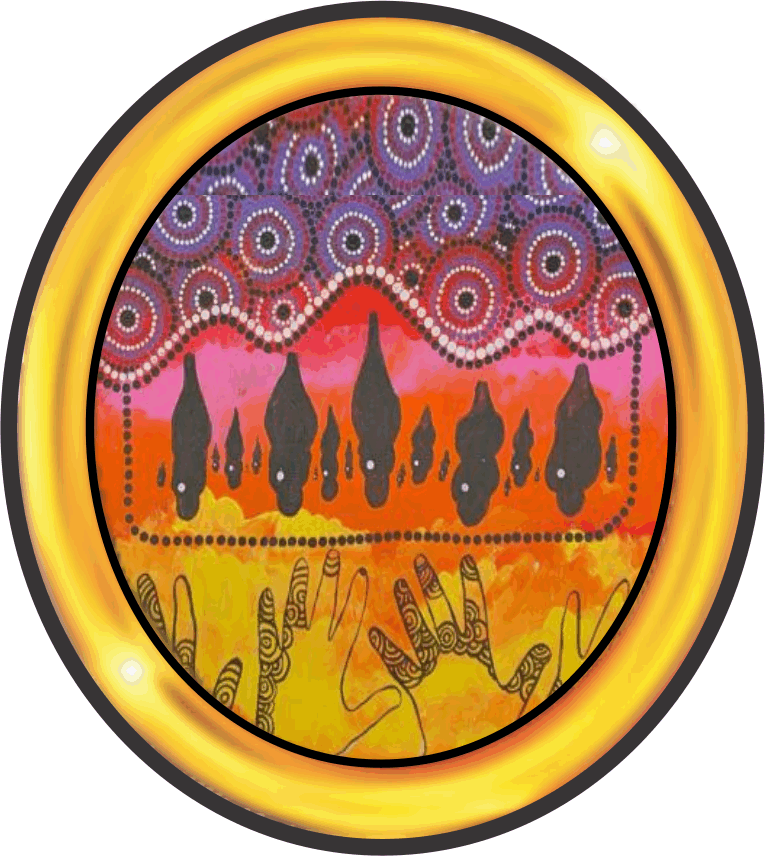 Dr Timothy White
Psychologist & Managing Director
Remote Environments Skills Employment and Training QLD
​
​