Indigenous Conference Services is 100% Indigenous-owned and operated. ICS conferences and events are developed in a
Culturally-appropriate manner

In-line with community controlled beliefs, values and cultural protocols

Cost effective for organisations and

Brings together representatives from Australian governments and the Aboriginal and Torres Strait Islander and mainstream health sectors, grassroots communities and Elders

ICS believes that an holistic approach needs to be taken in all facets of its conference agendas and in developing projects
2022 NATIONAL FIRST NATIONS SUICIDE PREVENTION CONFERENCE GUEST Speakers
Uncle Ara (Julga) Harathunian
Managing Director
Kultchafi
Bundaberg QLD
Uncle Ara has just over 40 years of professional experience in Governance Eldership/Leadership and Management in many fields of endeavour. His interests lie in health, youth, education, Aboriginal Affairs, Mediation, Reconciliation in Action, Restorative Justice, Lateral Violence, Community Development, Workplace Dynamics, Mentoring, Research, Aboriginal Terms of Reference, Aboriginal Spirituality and Indigenous Wellbeing and Wellness Paradigms. He is a Director on several Indigenous and non-Indigenous Boards and Chairperson of Lonweigh Aboriginal Corporation.
​
Ara has an Armenian Heritage and has Aboriginal family connections to the Minniecon, Lingwoodock and Wenitongs and the Torres Strait through the Ghee's and Wares and Skin connections to Wongi and Martu People of Western Australia. He has achieved professional success in business, and community development. In his professional career, his achievements include developing and implementing a Transformational Management Model underpinned by the Cultural Philosophical Ethos Theory that was developed by his wife, Aunty Cheri Yingaa Yavu-Kama-Harathunian, and the development of Kultchafi Cultural Responsiveness Training Package, Healing Circle Work, Gentle Footprints and Cultural Responsiveness Organisational Pulse.
​
Ara's life is a living document. Within the pages are wisdom, knowledge, information, values, beliefs, ideas, creativity, innovation, gratitude, confidence, trust, skills, abilities and much learning to share from this document either in written form or in speech. I am blest that others who walk with me for life or for a season contribute from their living document vignettes, that become part of my life document.
My objective is to live every moment I have to its fullest. I want to contribute and appreciate my contribution to my family, my community, and the world in which I live. My hope is that in all I say and do, I demonstrate thankfulness, love and humility toward every human being who enters my space and my place upon this beautiful planet, so that when we continue from the place we meet we are made wiser, and more honourable to ourselves and to others.
​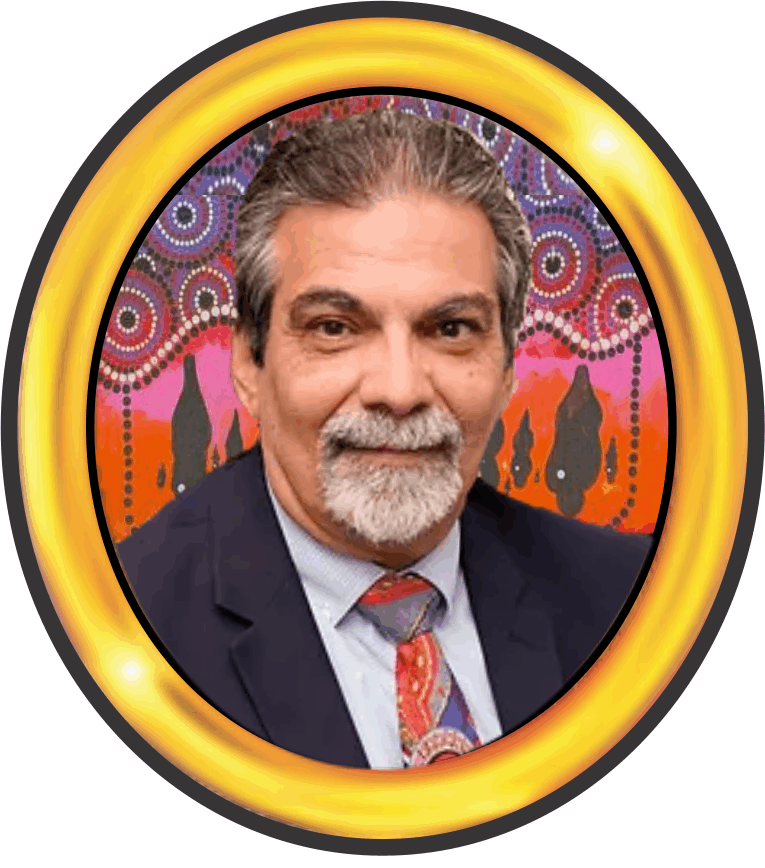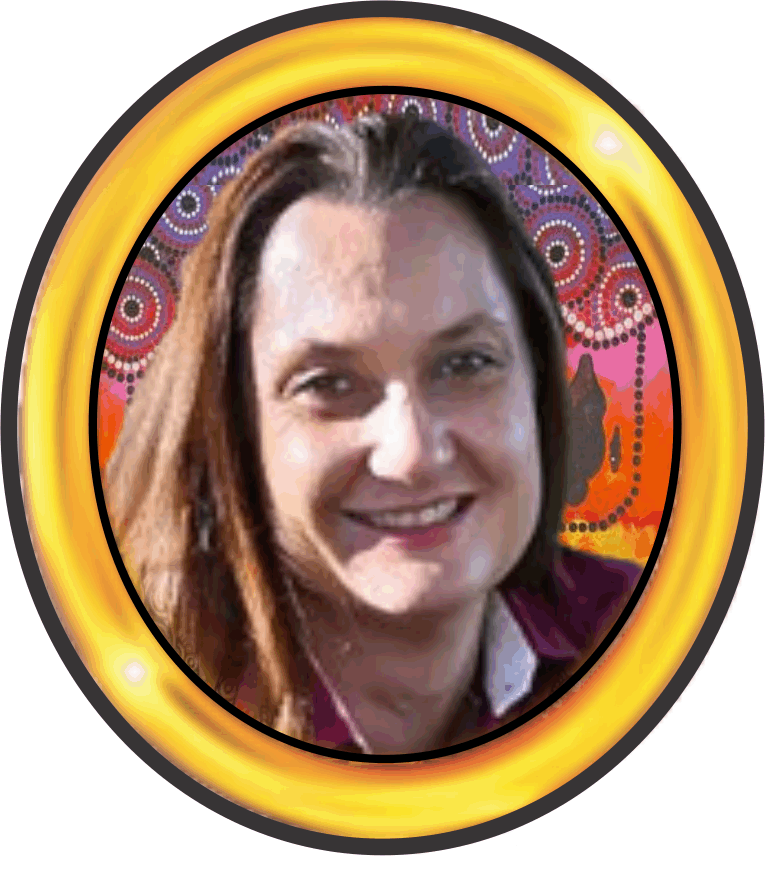 Dr. Amber Logan
Clinical Psychologist
Indigenous Development Specialist
New Zealand
Dr. Amber R. Logan is a traditional Kahungunu Māori wahine, a New Zealand Health Psychologist and Doctoral Fellow in Public Health at Otago University. She teaches health psychology course work at the University of Auckland & Otago University and is well-known in New Zealand for her work in Methamphetamine education and community activism. Amber Logan is a consummate grant writer, health services evaluator and health services program designer. She has presented extensively in Australia, Canada, and the USA at Harvard University, the University of Washington, and to the US Federal Government.
​
Aunty Veronica Williams
Business Owner
Building Indigenous Capability VIC
​
Aunty Veronica Williams is an Aboriginal woman and business owner of Building Indigenous Capability who is from Queensland and who has worked in remote, rural and urban Australia. Veronica's personal mission of making people and communities, 'better, stronger and smarter' by way of training and facilitation has contributed immensely to her business's success over the years. Veronica is practiced in the world of 'human-centered design' which has a set of methods, mindset and behaviours that help practitioners to become more resourceful, inventive and collaborative. She is now venturing into the field of emotional health and helping workers to cope with the rapid change of workforce needs especially in remote Australia where there are underserved communities. She has trained remote health promotion workers from parts of Eastern Arnhem Land and would like to share experiences around story telling giving listeners tools that help them manoeuvre around challenges.
​
Dr. Joseph Stone
Clinical Psychologist
Indigenous Development Specialist
US/NZ
Dr. Joseph B. Stone, PhD, is an Anasaki-pikuni ceremonialist and traditionalist and member of the OKKAN (Sundance), the Last Star Thunder Medicine Pipe and Beaver Lodge. Dr. Stone works at Te Taiwhenua o Heretaunga – a Kaupapa Māori Health Provider; Awhina Whanu Family Services, and the Napier Family Centre all located in Hawkes Bay, New Zealand. He has clinical experience with adult prisoners & corrections and juvenile justice in both New Zealand and USA. He is affiliated with the National Centre on Trauma and Project Making Medicine – Indian Health Service Assessment and Treatment of Child Abuse at Oklahoma State University. He has presented to, and served as consultant to, the U.S. Senate Select Committee on Indian Affairs of Native Youth Suicide. Dr. Stone's publications include articles on trauma, suicide, and other cultural & behavioural issues.
​
Gretchen Pedral
Recovery Coach, Business Owner & Counsellor
The Self In Me Project QLD
​
Gretchen Pedral practiced as a Dentist in the Philippines for 3 years before coming to Australia in 2015. She completed her Australian qualifications of Graduate Diploma in Clinical Counselling at Australian Catholic University and a Statement of Attainment for Early Childhood Education and Care at Australian College. She is registered with PACFA as a provisional counsellor and an Accredited Mental Health First Aider. Gretchen has been working in the community and disability sector for over four years as a Disability Support Worker, Local Area Coordinator, and Service Facilitator with most of her clients are First Nations people. She is currently doing her Certificate IV in Mental Health and AOD with Open Colleges. She has a passion for disability, mental health & wellbeing, and advocating for the rights and dignity of every person. In her spare time, she like soccer, playing bass, and going to the beach. She believes that for a vision to grow and succeed you must invest in yourself as progress and accomplishments come from a strong foundation, a steadfast heart, and a bold personality.

​
Aunty Jeanette Singleton
Traditional elder
Yirrganydji Gurabana Aboriginal Corporation QLD
​
Aunty Jeanette Singleton is a Yirrganydji woman from Yorkeys Knob and a respected traditional elder of the Yirrganydji people. Aunty Jeanette has been extensively involved as a leader within the indigenous affairs of Far North Queensland and served as chair of the Irukandji Aboriginal Corporation, Yirrganydji Gurabana Aboriginal Corporation as well as Director of Cairns District Regional Housing..
Stirling Eggmolesse
Director of and Cultural Advisor
Indigenous Wellbeing Centre (IWC)
​
Stirling Eggmolesse an Aboriginal man of the Gurang and Kabi Kabi peoples, and a Cultural Advisor to Indigenous Wellbeing Centre (IWC) Ltd. He has worked in the areas of youth support, cultural healing and community linkages for more than a decade.Stirling Eggmolesse an Aboriginal man of the Gurang and Kabi Kabi peoples and Cultural Advisor to Indigenous Wellbeing Centre (IWC) Ltd. He has worked in the areas of youth support, cultural healing and community linkages for more than a decade.
Merv Edmunds
Director & Teacher
Human Givens Australia VIC
​
Mervin Edmunds (Merv) is a teacher, trainer and therapist. In 1997, he became the first Australian to hold a Human Givens Diploma. Merv also has trade, teaching, business, and workplace training qualifications and a Degree in Social Science. In 1993 Merv was awarded the Outstanding Contribution to Education Award at Government House for his work with young people. He has conducted workshops and presented at many conferences in Australia, New Zealand and the UK. In his role as principal of Woolaning Homeland Christian College (NT), Merv visited many First Nations communities in the Top End, and later became involved as a consultant with Building Indigenous Capability in Katherine developing training materials for remote area health workers. He describes his current role as a 'non-practising retiree', dividing his time between pro-bono therapy and consulting, speaking engagements and coordination of an online certificate course in psychotherapy for professional associations.
​
Jonathan Jono Cornforth
Aboriginal & Torres Strait Islander Support & Liaison Officer
Karralika (ACT)

Jonathan Jono Cornforth is born on Yirrganydj land, Jonathan is a Wuthathi descendant of the far northeast cape of Queensland with family roots also in the Torres Strait Islands. He has an extensive background working within First Nation peoples' community, and government initiatives for better outcomes and impact. On a foundation of leadership roles in the community and government, he is completing a social work degree to raise awareness around the impacts of intergenerational trauma and the power and strength of First Nations peoples' cultures for healing. Over Two decades Jonathan has gained experience and perspectives in social justice and family wellbeing nationally and shares a message of celebration and gratitude for the greatness of ancestors, elders, and the ontology and authority that holds him and his family.
​
​
​
​
​
TO BE CONTINUED..........